---
4th Edition > Take on some of the greatest trails in Scotland along the glorious Southern Upland Way.  Starting at St John's Town of Dalry, home of the Covenanter's Burning Bush; the remarkable forests and valleys and the majestic mountains of Southern Scotland await. 
A memorable and landmark event with GB Ultras support and Live Online Tracking via GB Race Tracker.  The trail is way-marked as one of Scotland's Great Trails and is a UTMB Qualifying Race with 2560m of ascent.
SATURDAY 10TH JUNE 2023
---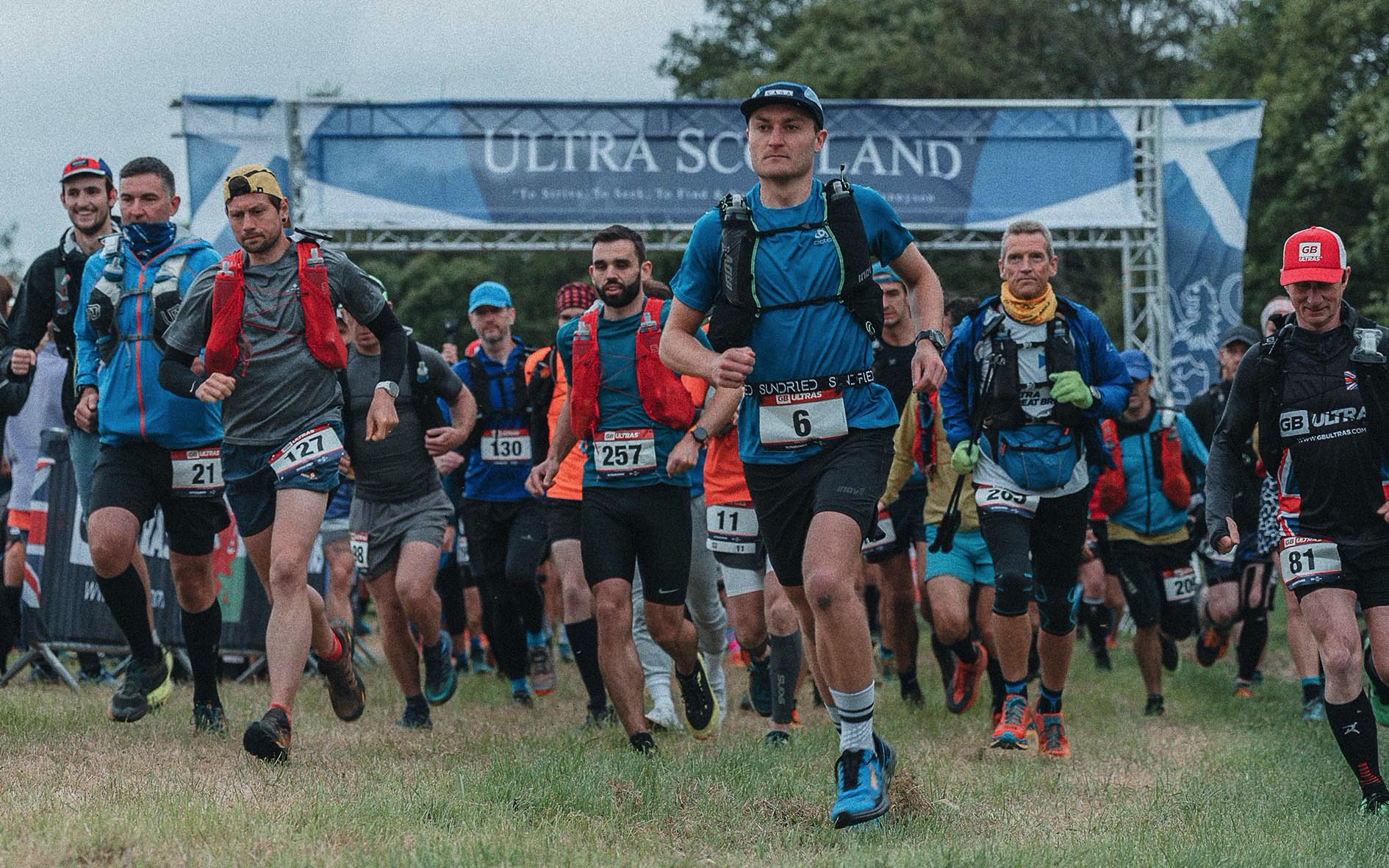 ---
Course Records
Mens PB - Keith Wigley (GBR) Swaledale Runners: 9 Hours, 3 Minutes, 7 seconds (2022)
Ladies PB - Carol Newman (GBR) Carnethy Hill Running Club: 11 Hours 52 Minutes (2022)
---
GB ULTRAS 50 MILE GRAND SLAM
---
Take on 5 of our 50 Milers for the Slam Medal or ALL 8 of the GB Ultras 50 Milers to complete the Race series
---
---

---

Top 100 Finishers earn a Gold 'Ultra Scotland' Medal. 101 – 200 Placed Finishers earn a Silver 'Ultra Scotland' Medal. And 201+ Finishers earn the beautiful Bronze 'Ultra Scotland' Medal and the race is part of the 2023 GB Ultras 50 Mile GRAND SLAM!
Brilliant Support, Live Online GPS Tracking, pre-paid Official Professional Photos and the team will transport your Start line bag to the finish venue to await your finish.  Optional Coach travel back to the Start is also available.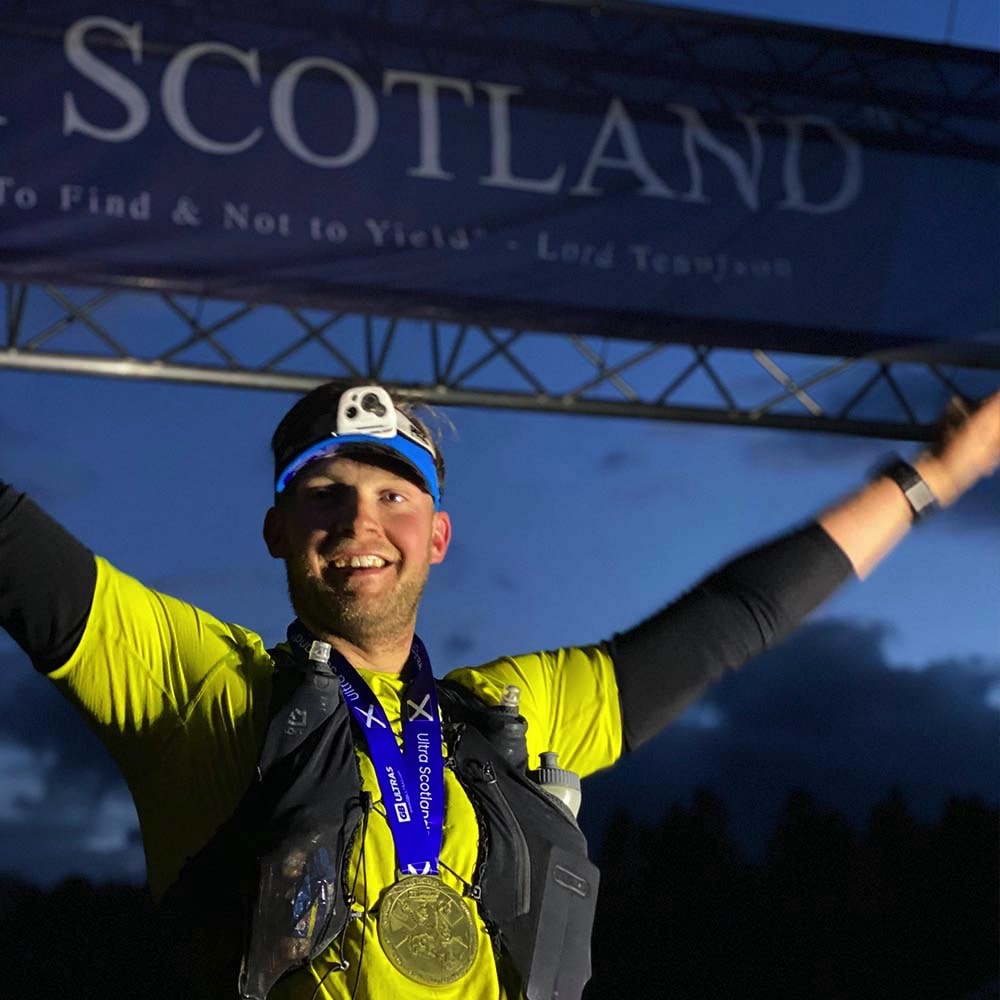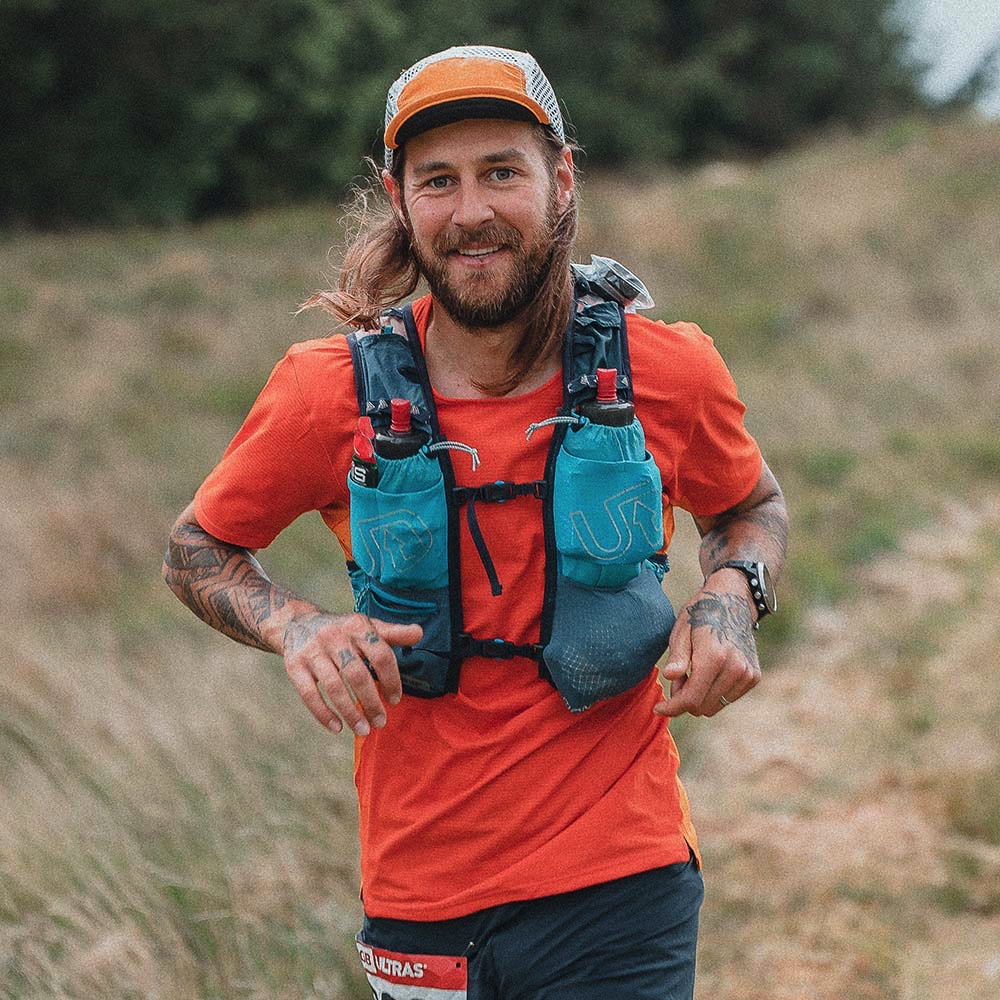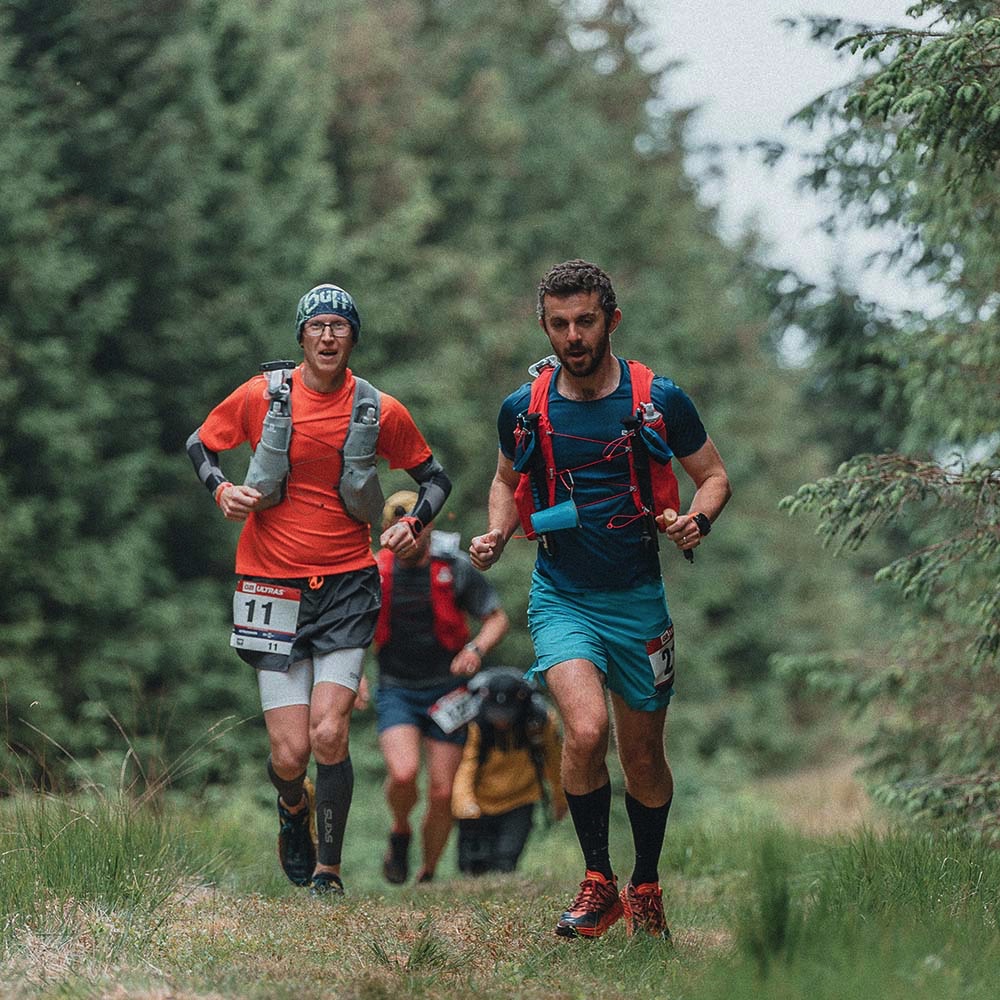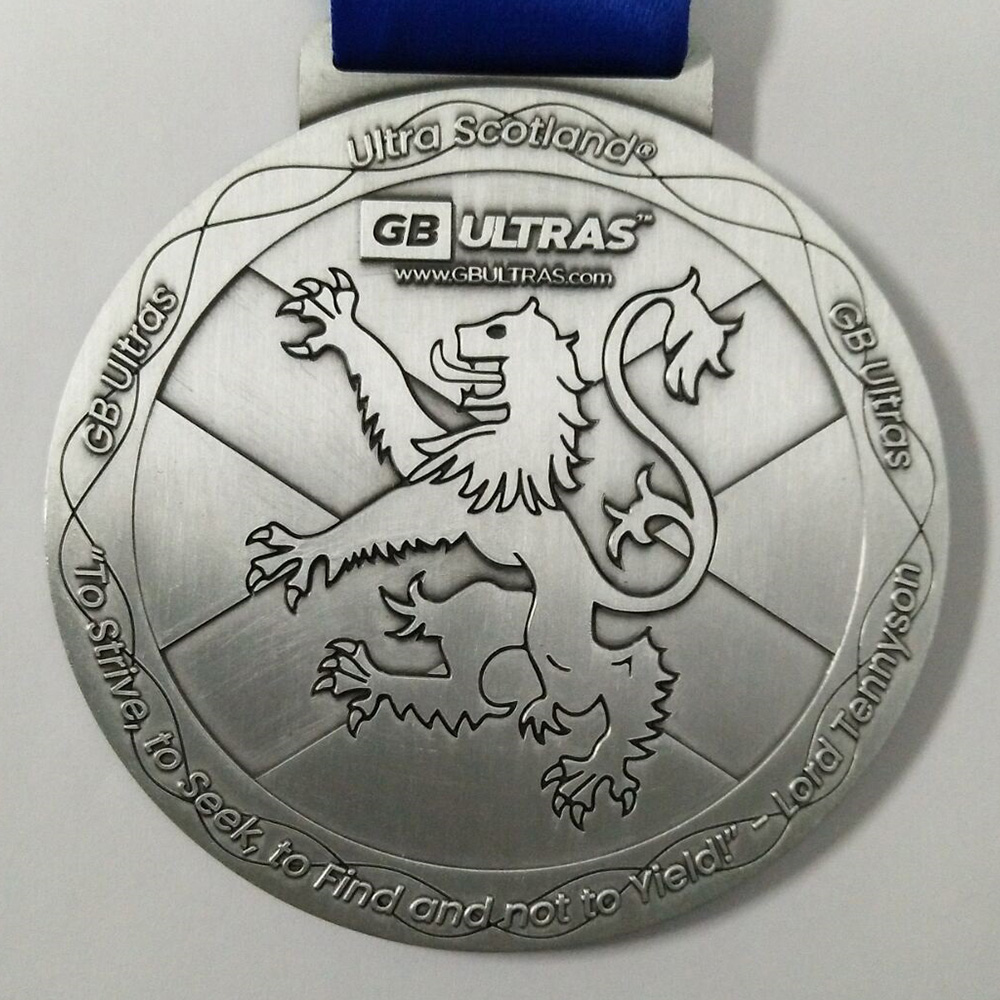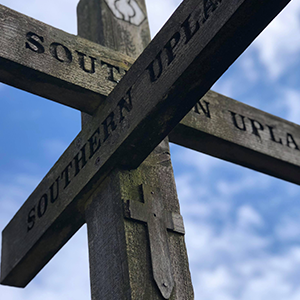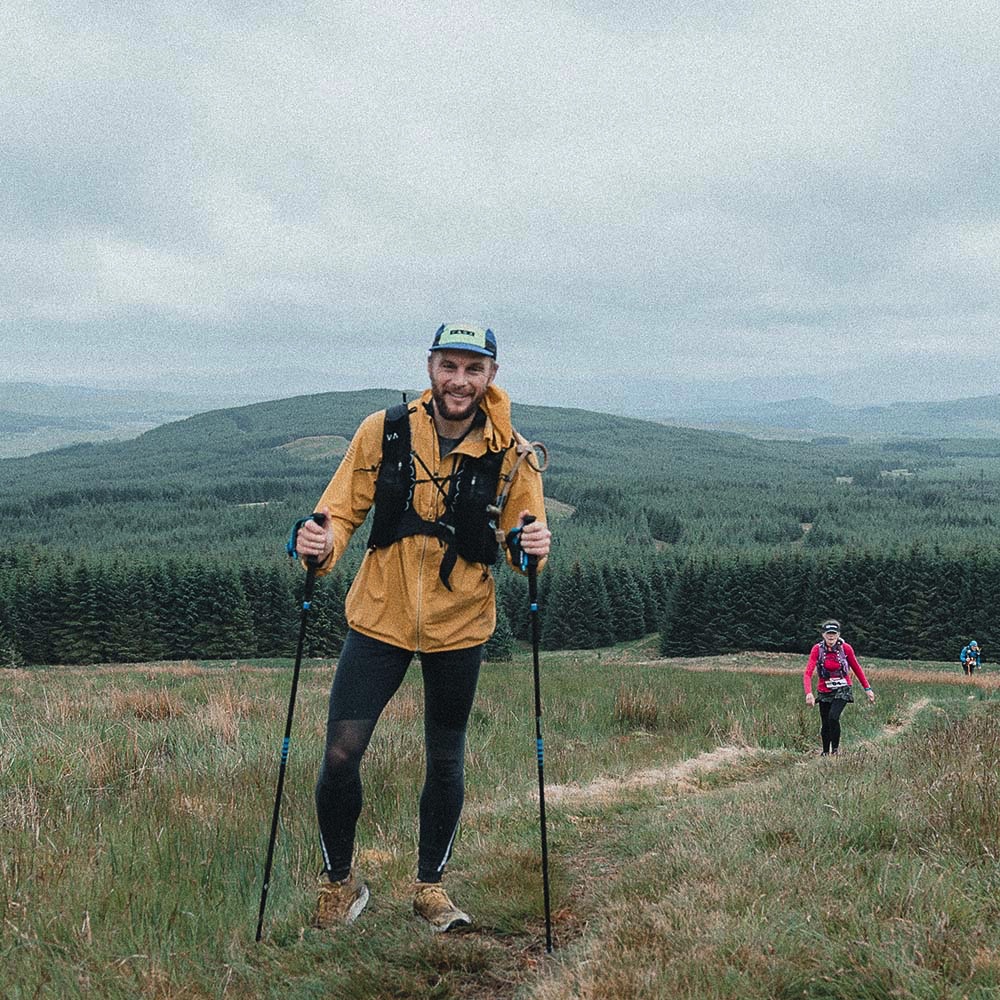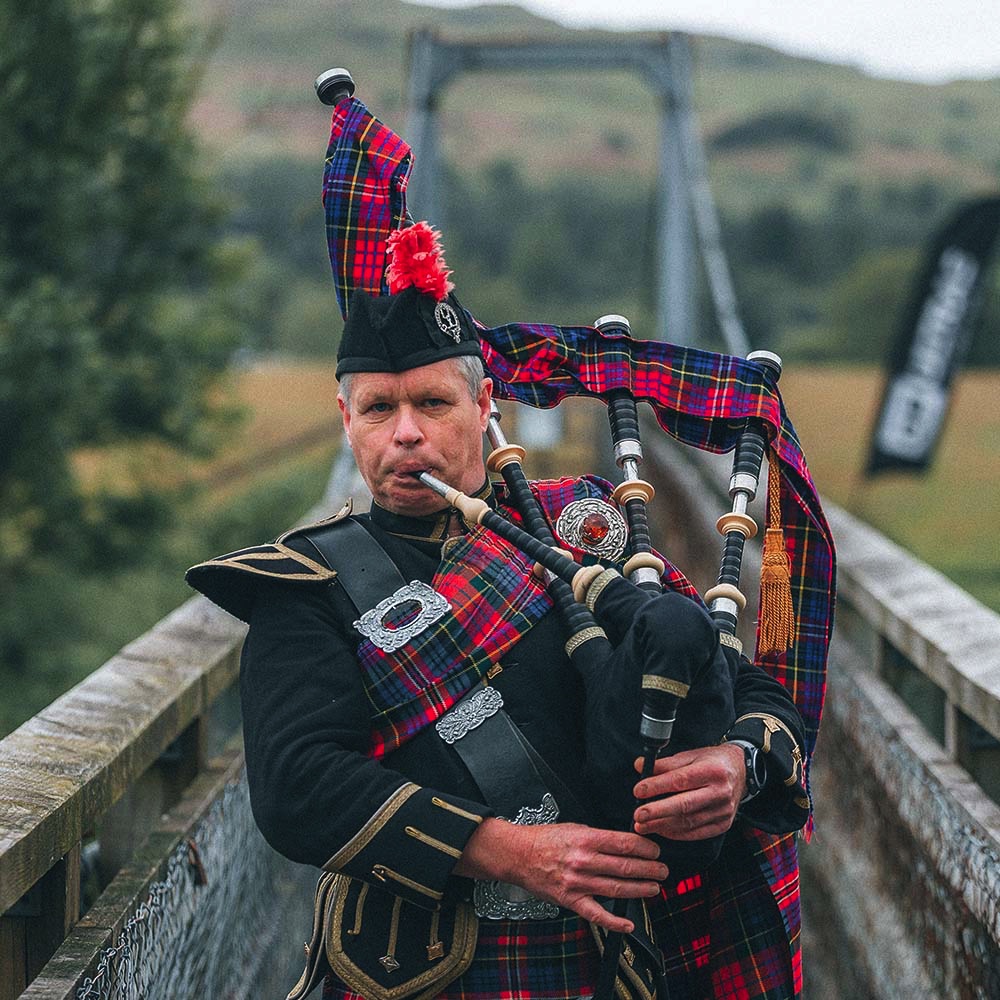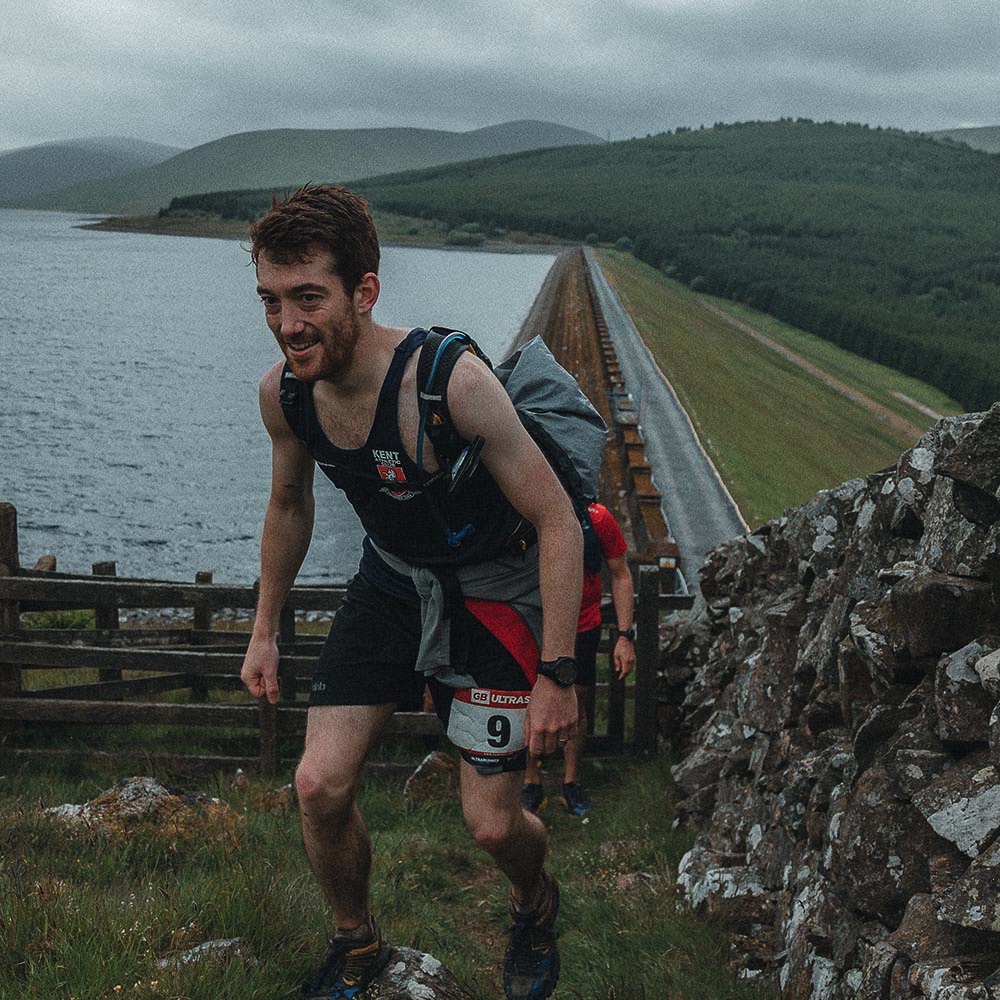 EVENT INSTRUCTIONS BRIEF
---
---
Full Race details
---
Parking
Earlstoun Estate – DG7 3SR –
There is parking available on the Earltoun Estate behind St Johns Town of Dalry Village Hall, (What 3 words location – tightrope.sensible.alright).  To gain access to the event field please follow the A713 Ayr Road past the Town Hall and past the fuel station to the next left turn approximately a quarter of a mile further along the road until the junction with the A762.  Event parking access is available shortly after this turn.
Southern Upland Way
Start Venue
St Johns Town of Dalry Town Hall, Ayr Road, DG7 3SW
Finish Venue
Moffat Rugby Club
Download 'NEW' GPX for Ultra Scotland 50
---
Optional Transport back to the Start Venue Available on Sign Up
Elevation

Each runner will have supplied an up to date emergency contact to extract them from the race on sign up and in the lead up to the race.
Depending on the location, no more than one or two Support Crews members supporting an individual runner are permitted in a Village Hall at any one time, these must not impede Village Halls nor other runners and further Info will be provided to Crews closer to the event indicating where the Crews are permitted.  Some of the Village Halls are medium sized Halls so to have 3 or 4 crew members for one runner limits the space.  Support crews must not take the food nor drink from the Village Hall except for their runner unless given permission to do so.  Support Crews must respect Event Staff and are not permitted into the kitchen area unless given permission to do so by the Checkpoint Manager.   Failure to do so will result in the Support crew being asked to leave the Venue and possible time implications or disqualification of the runner.
SUPPORT CREWS.
For those with a Support Crew, at Race Registration, we require a Name and Contact Number for your Support Crew.
All runners are permitted to have a Support Crew from Checkpoint 2 onwards (unless stated otherwise - please ensure that your Support Crew abides by the Rules of each CP).
Checkpoint 2 – 26 Miles. Sanquhar Community Centre, Station Road, Sanquhar, DG4 6BT.
Access Point – 31 Miles – Church Street, Wanlockhead, ML12 6XQ
Optional Support Crew Base – 34 Miles
– Wanlockhead Inn – ML12 6UZ – Sunday 12pm – 9pm. (Pre Bookable) Camping pods & hot food also available to purchase at the Inn – Community Centre Hall (CP) across the road.
Checkpoint 3 – 34 Miles. Wanlockhead Community Centre, Church Street, ML12 6UT. NS87400 12950. Cut-off 6.28pm Saturday. Respect other participants.
Resupply Point/Refuel
– Moffat nearby– Fuel Garage and local shops, DG10 9EL – Fuel only 24 hours
Resupply Point – 54 Miles
– Old Stables Inn – Beattock – DG10 9QX.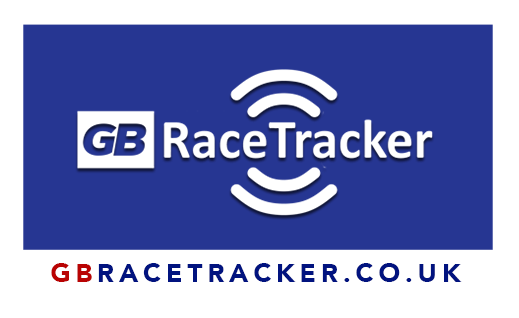 Watch the Race Live with GB Race Tracker
You can now watch the entire race unfold live thanks to the live tracking we use for this event
---
---
Would you like to be a Volunteer?
---