2024 Marks the Return of the Incredible Chester Ultra 50 Mile Race for its 8th Edition.
The Race is hosted by the GB Ultras team with live online GPS tracking from GB Race Tracker & 6 Checkpoints supporting runners along some of the very best & most beautiful natural trails in the region with 849m of Ascent.
This well-marked ultra-marathon links trails along the North Cheshire Way and the Sandstone Trail taking in Helsby Hill, Delamere Forest & Frodsham.  The event is also a UTMB Qualifying Race & has ITRA Points assigned!
Ready for the challenge?
Chester Ultra 50 gets sold out pretty quickly, secure your place now to avoid massive FOMO for only £89.
Be Challenged?

Make Friends?

Laugh?

Cry?
Gold, Silver or Bronze?
Top 100 finishers earn a Gold 'Chester Ultra' Medal, 101-200 finishers earn a Silver 'Chester Ultra' Medal and 201+ finishers earn the Bronze 'Chester Ultra' Medal. The 2023 Chester Ultra 50 Mile is part of the 2023 GB Ultras 50 Mile GRAND SLAM!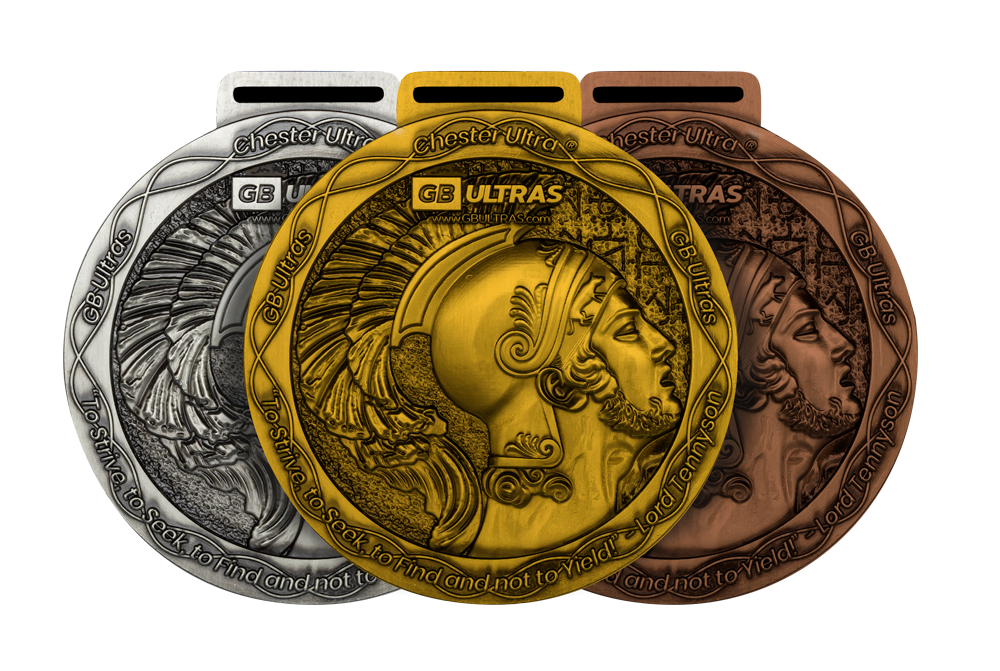 Click Below To Watch The Live Online Tracking
All The Chester Ultra 50 Information
We want you to have the most amazing time at the Chester Ultra 50! All the information you need to participate in this event is below.
Chester Ultra 50 Race Brief
Chester Ultra 50 Mandatory Kit
The Route
Chester Ultra® 50 mile has a fantastic mix of trailrunning, with the race intially joining canal towpath before heading through the ancient woodland of Delamere Forest and the natural beautiful landscape of the Sandstone Trail to Frodsham and Helsby Hill. Benefits from 6 Checkpoints and straightforward navigation on a well-marked route..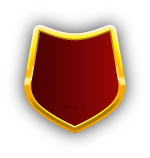 Part Of The 50 Mile Grand Slam
Take on 5 of our 50 Mile Ultra Marathons for the Grand Slam Medal or take on 8 50 Mile Ultra Marathons for the Super Slam & get in to the Hall of Fame
Training Runs
All 'entrants' are invited to join the Team on training runs covering key sections of the Chester Ultra 50 route prior to Race day. You can attend as many as you like, one day or both days of any given training weekend with the aim of learning the route and increasing confidence come Race day. You'll also have the chance to meet other runners taking on the Race.  Training runs will have a small charge of £19.99 for 1 day or £34.99 for both days for attendance. Included is –
Fully guided recce run

Mandatory Kit Advice

Exclusive group messenger chat for recce and race prep

Limited edition buff

Meet the team

Gain Trail experience and knowledge
Pace wise we'll be going at a nice gentle pace ensuring all runners stay as a group with brief stops approximately every couple of miles.
Generally our training runs have high attendance and for safety reasons we'll be imposing a limit depending on feedback. 
Please take into account weather conditions closer to the time. We recommend runners refer to the Mandatory kit section and carry sufficient food/water for the duration of each of the runs.
Section covered & distance
Starting point
Waverton (Checkpoint 3 on the 50 mile) and taking runners to Frodsham (Checkpoint 6) covering 21 miles of the route.
Start Time:  08:00 – Start/meeting point:  Waverton Village Hall (Common Lane, Waverton, CH3 7QT)
Finish point
Costa Coffee (14 Church St, Frodsham WA6 6QL) … Car sharing: Please opt into the WhatsApp messenger group to secure arrangements.
Section covered & distance
Covering 16 miles from Frodsham to Ellesmere Port Sports Village, the Finish Venue for the Race.
Starting point
8:00am Costa Coffee 14 Church St, Frodsham WA6 6QL
Finish point
Ellesmere Port Sport Village (Stanney Lane, Ellesmere Port, CH65 9LB)
Car sharing
Please opt into the WhatsApp messenger group to secure arrangements.
Share the Chester Ultra 50 page
Similar Events
So you like 50 Mile Ultra Events, so do we! Below you'll find similar 50 Mile Ultras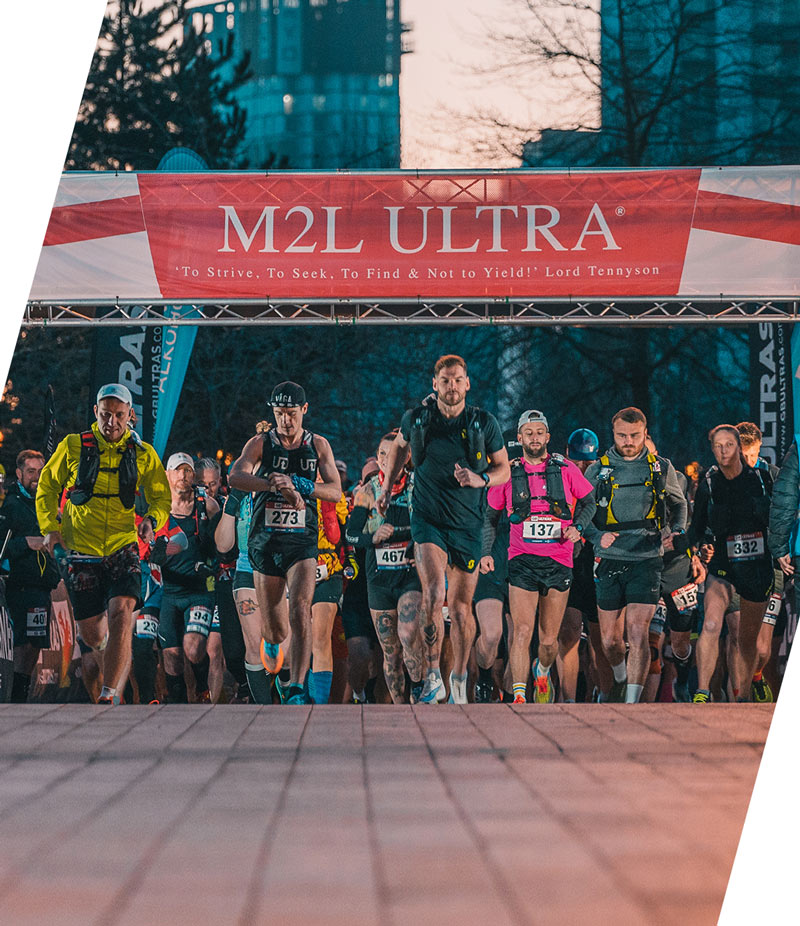 29/03/2024
8th Edition | 50 Miles | 14 Hours | 123m Elevation | Sold Out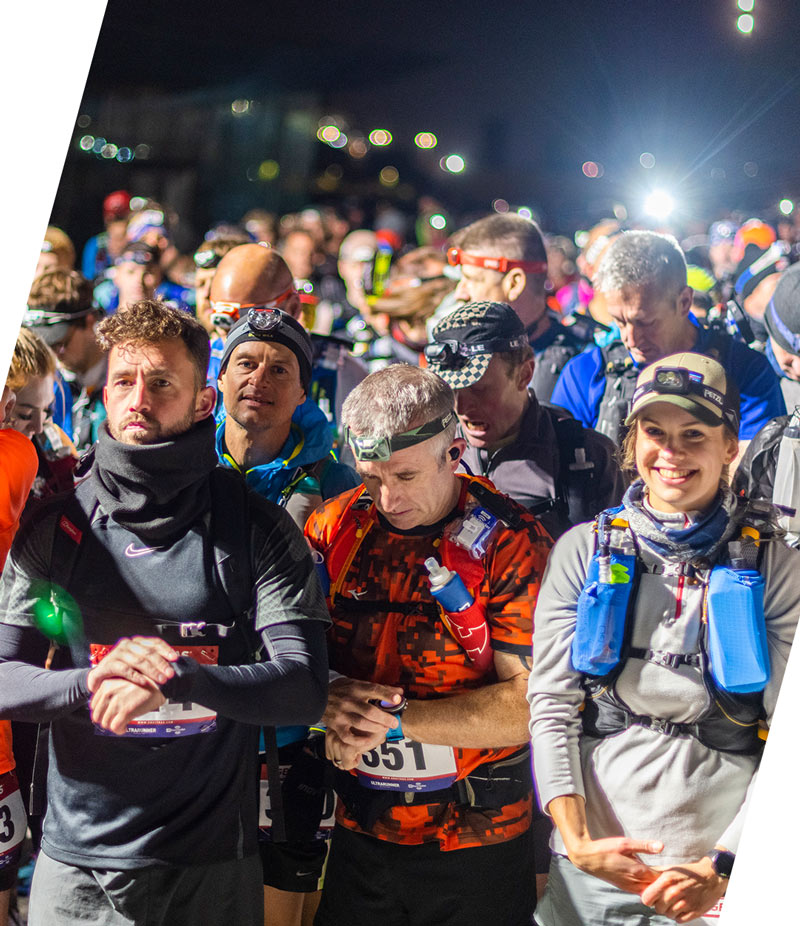 Glasgow to Edinburgh Ultra
07/10/2023
13th Edition | 56 Miles | 15 Hours | 231m Elevation | Limited Places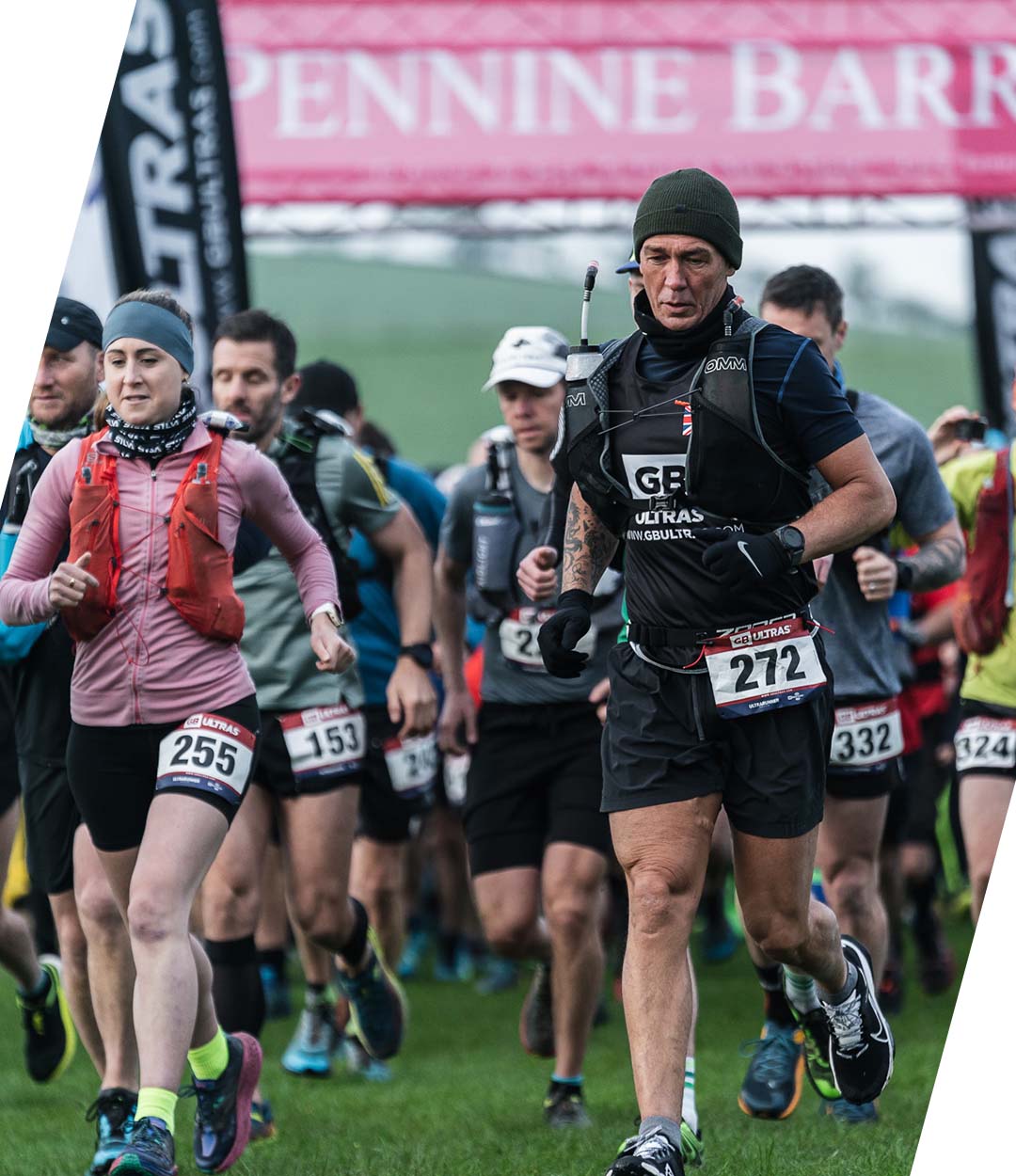 04/05/2024
8th Edition | 50 Miles | 18 Hours | 2593m Elevation | Final Places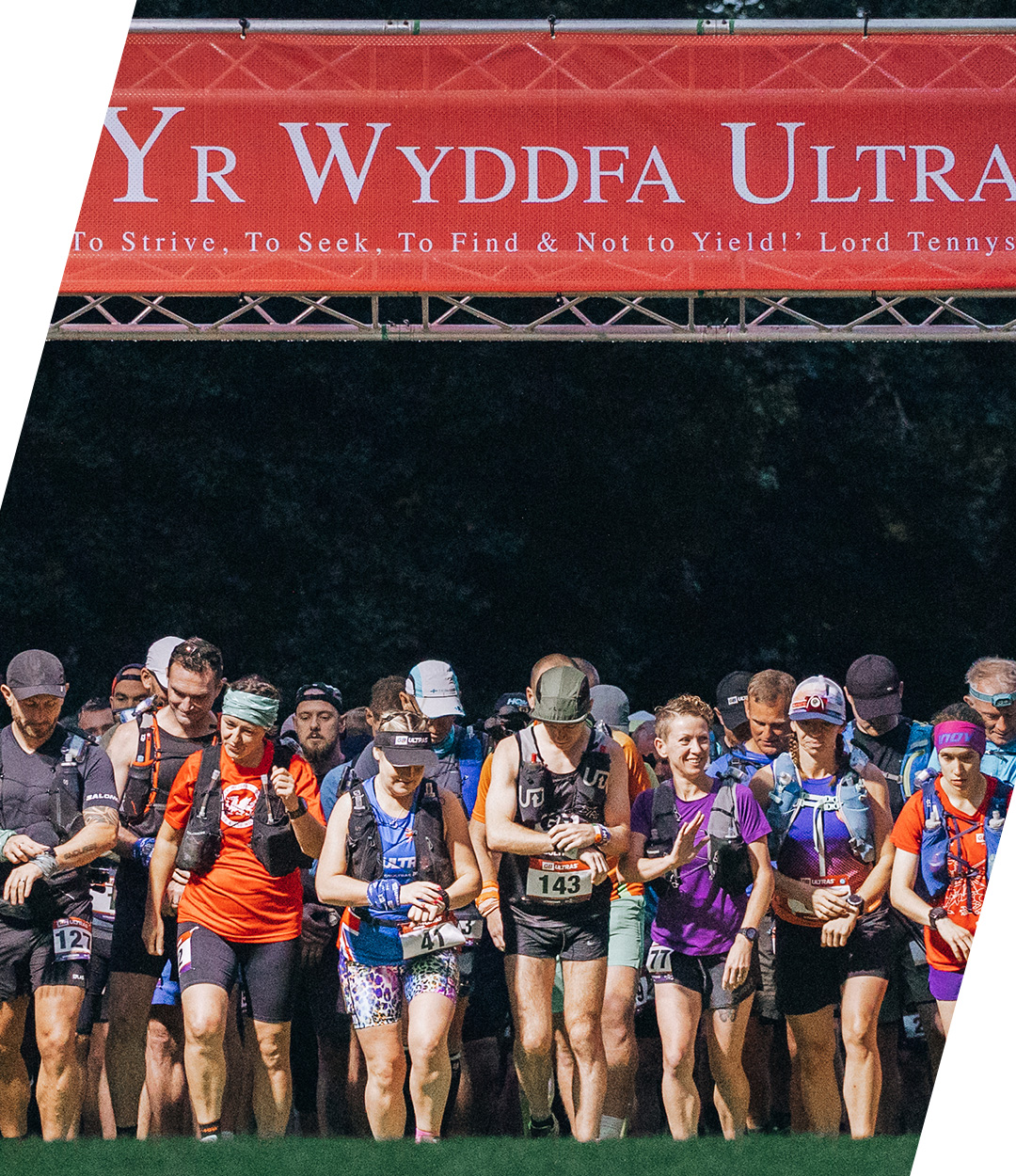 14/09/2024
6th Edition | 47 Miles | 21 Hours | 3254m Elevation | By Application