Pennine Barrier Ultra® 50 Mile
---
Join GB Ultras in 2023 for this fantastic 50 mile ultra-marathon with 2593m of ascent and fusing together some of the finest trails in the Yorkshire Dales National Park. 
Starting at the beautiful village of Malham with trails taking in Malham cove, the Dry Valley of Watlowes, Malham tarn, Fountains Fell, Janet's foss and the wonderful Yorkshire 3 peaks of Pen-y-Ghent, Whernside and Ingleborough. This is a stunning route with excellent support from the #GBUltras team making it a race you'll always remember!   ITRA and UTMB Qualifying points application pending. 
SATURDAY 6TH MAY 2023
---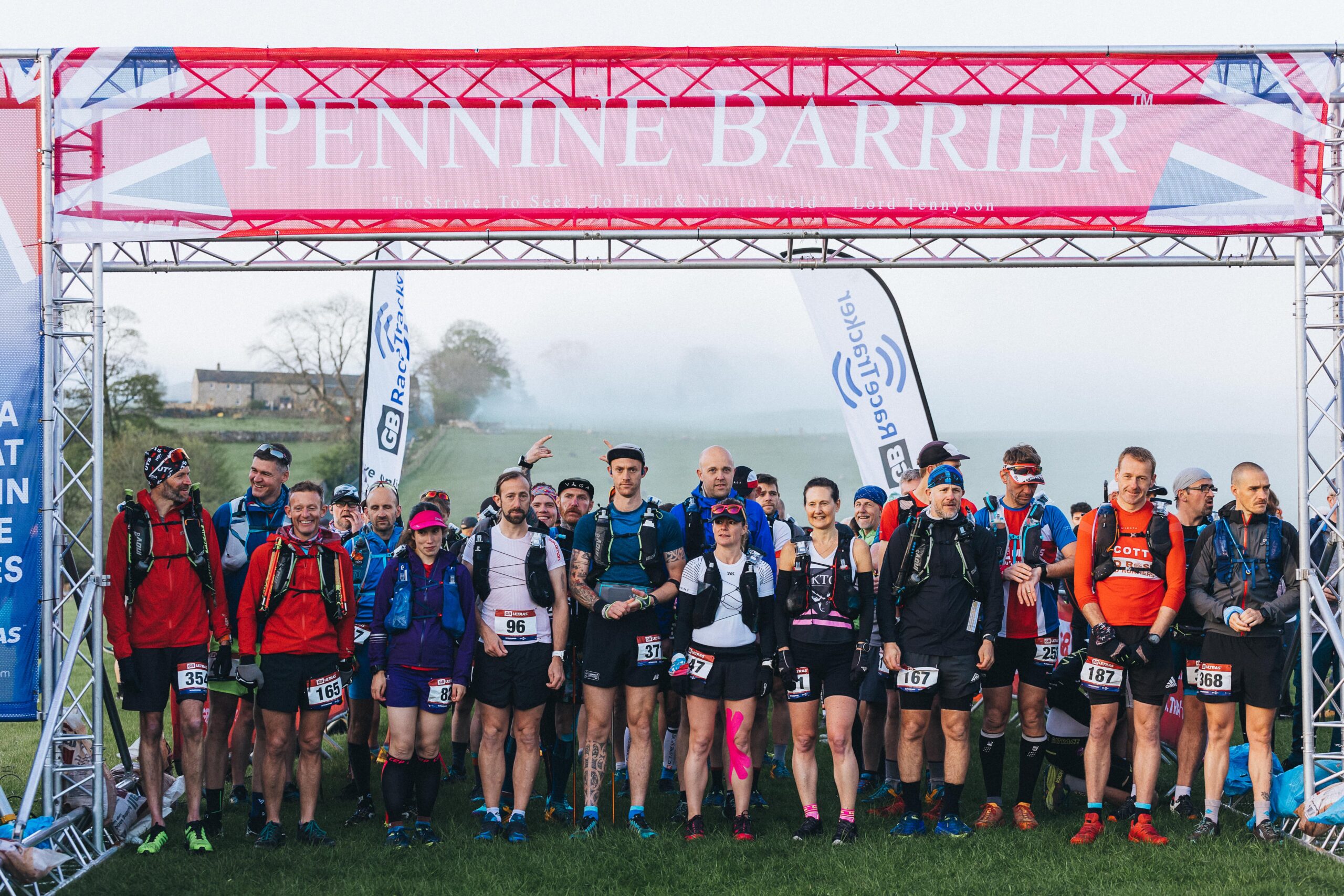 Course Records
Mens PB - Rob Payne - Caistor RC (GBR) 8 Hours, 4 Minutes, 14 Seconds (2022)
Ladies PB - Lorraine Slater (GBR) 9 Hours 36 Minutes (2021)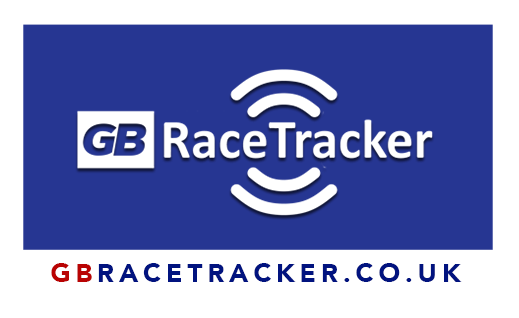 Watch the Race Live with GB Race Tracker
You can now watch the entire race unfold live thanks to the live tracking we use for this event
---
---
GB ULTRAS 50 MILE GRAND SLAM
Take on ALL 5 of our 50 Milers for the Grand Slam Medal & Hall of Fame
UTMB QUALIFIER!

---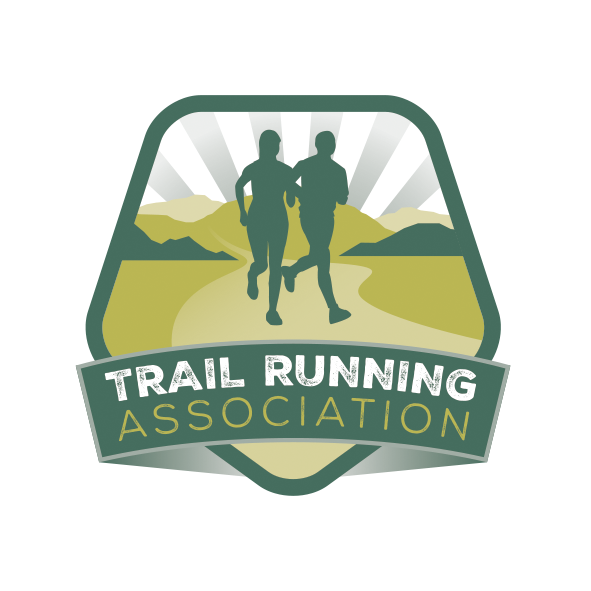 Top 100 finishers earn a Gold 'GB Ultras' medal, 101-200 finishers earn a Silver 'GB Ultras' medal and 201+ finishers earn the Bronze 'GB Ultras' medal. The 2023 Pennine Barrier Ultra 50 mile is part of the 2023 GB Ultras 50 mile 'Grand Slam' Race Series!
There are prizes for the top 3 male & top 3 female finishers to complete the race. Brilliant checkpoint support, live online GPS tracking via GB Race Tracker, pre-paid official professional photos and an optional GB Ultras tech tee.
The route follows the Pennine Way & the Yorkshire 3 Peaks way-marked trails. Additional GB Ultras markers will be in place at key points but should not be relied upon as the trail is well defined and easy to follow for the main.
Pennine Barrier Ultra
Ready for the challenge? Limited Places Remain...
ENTER 2023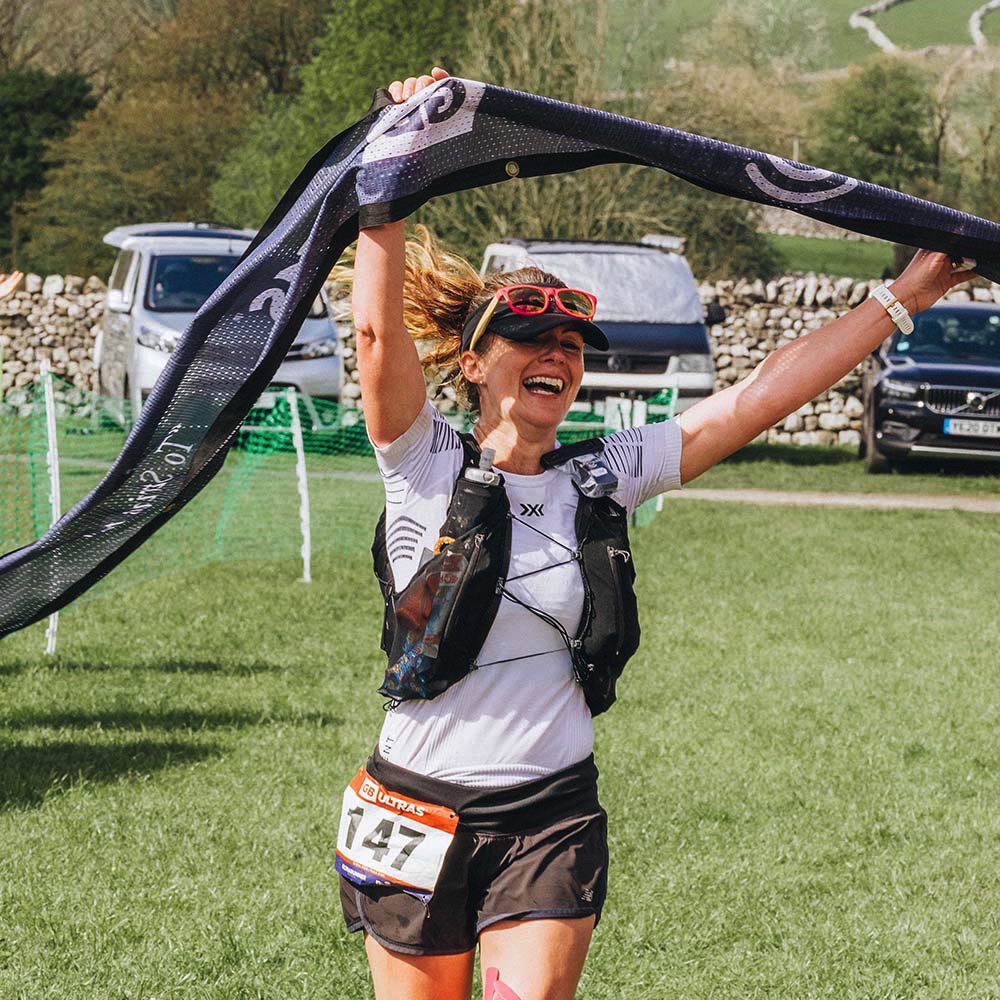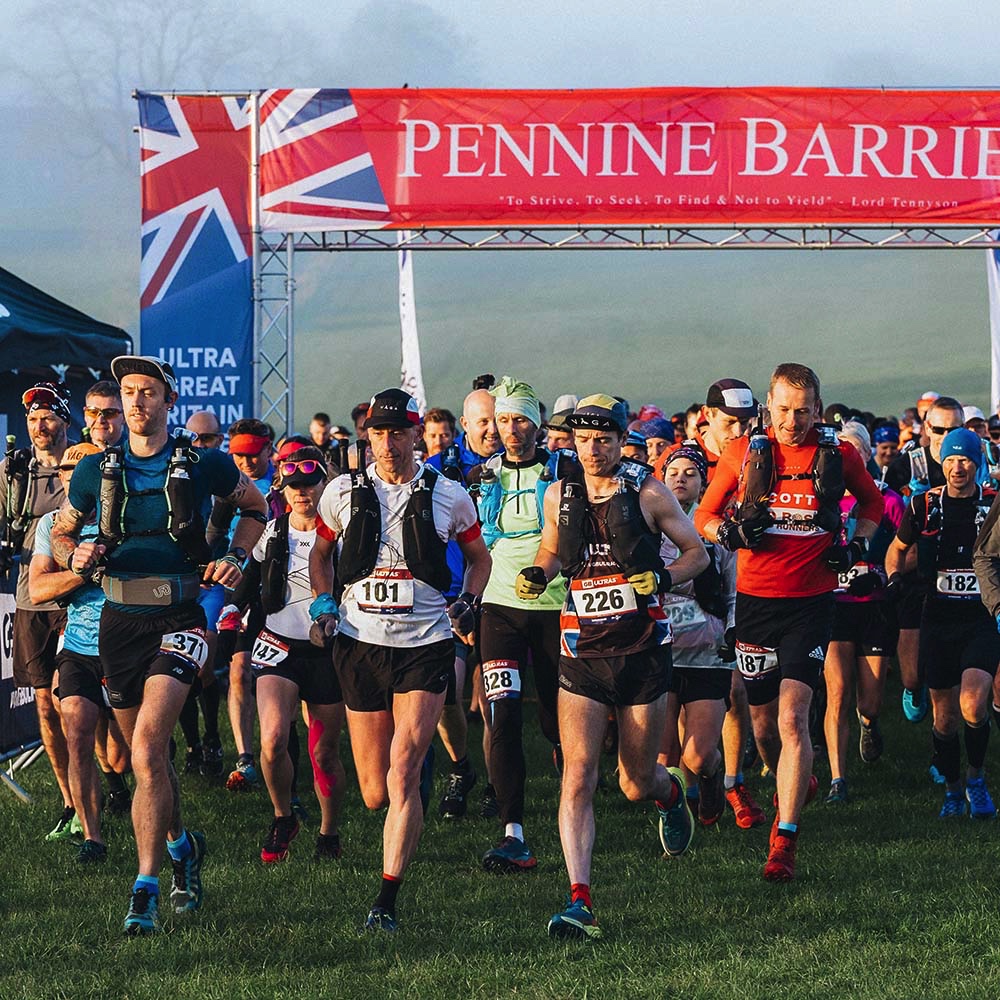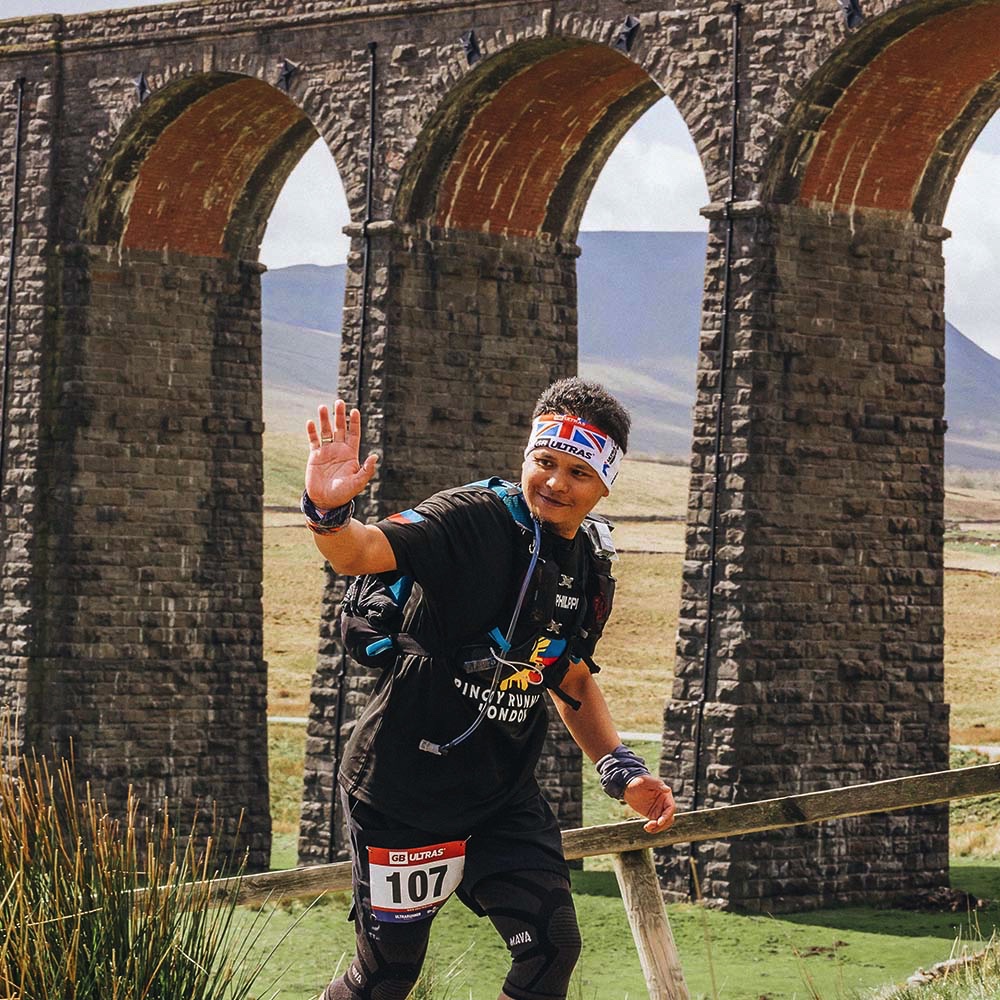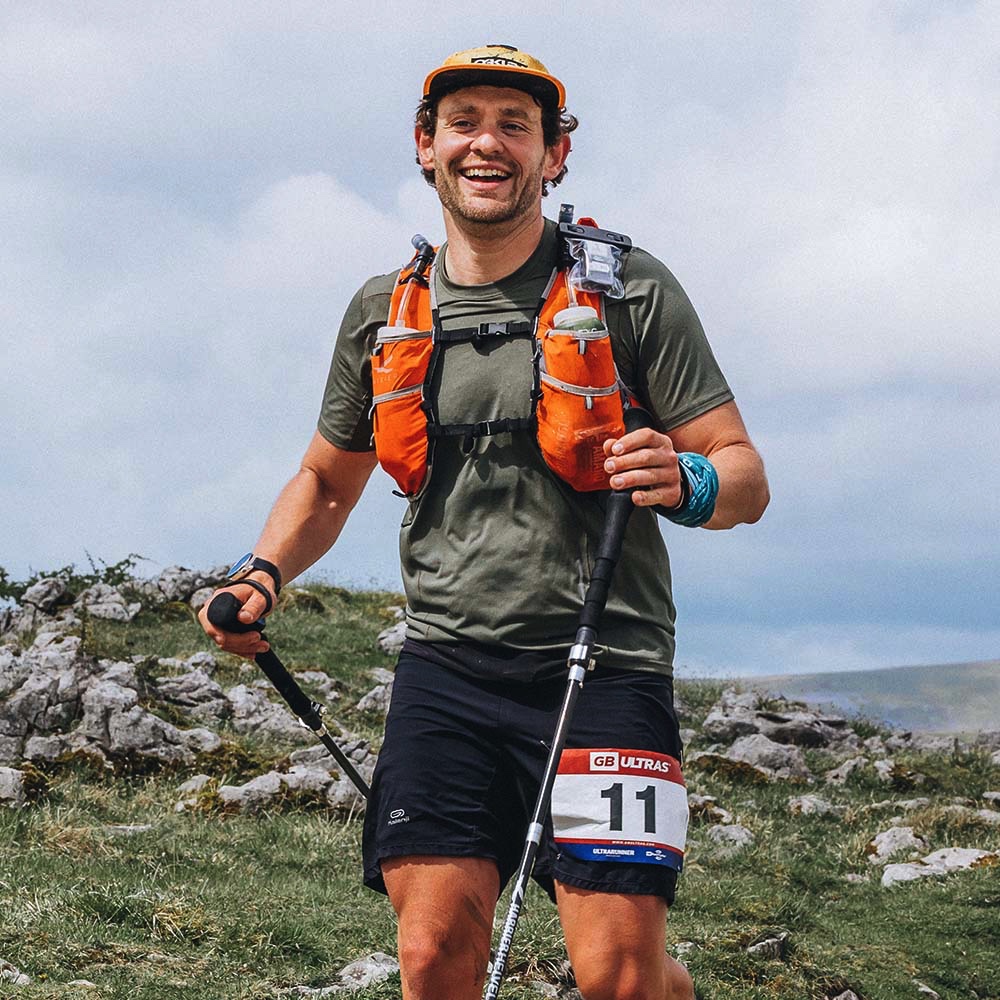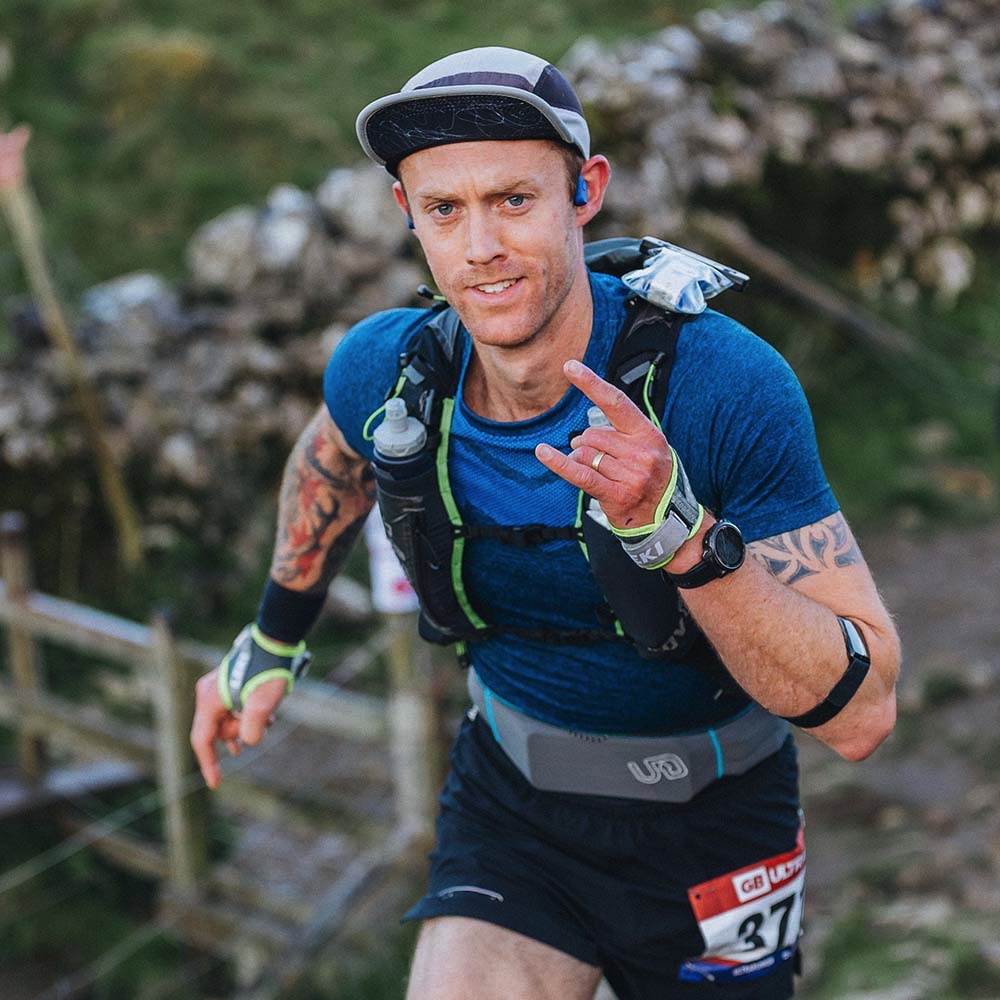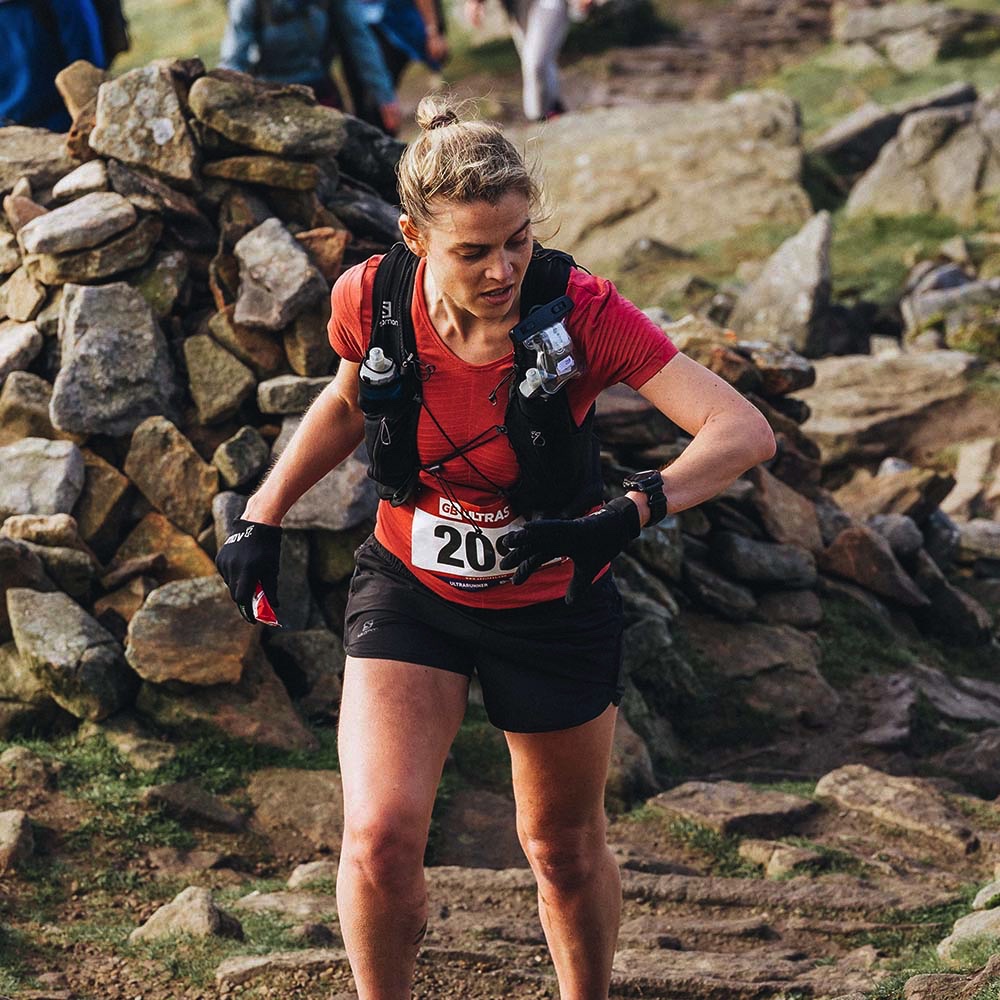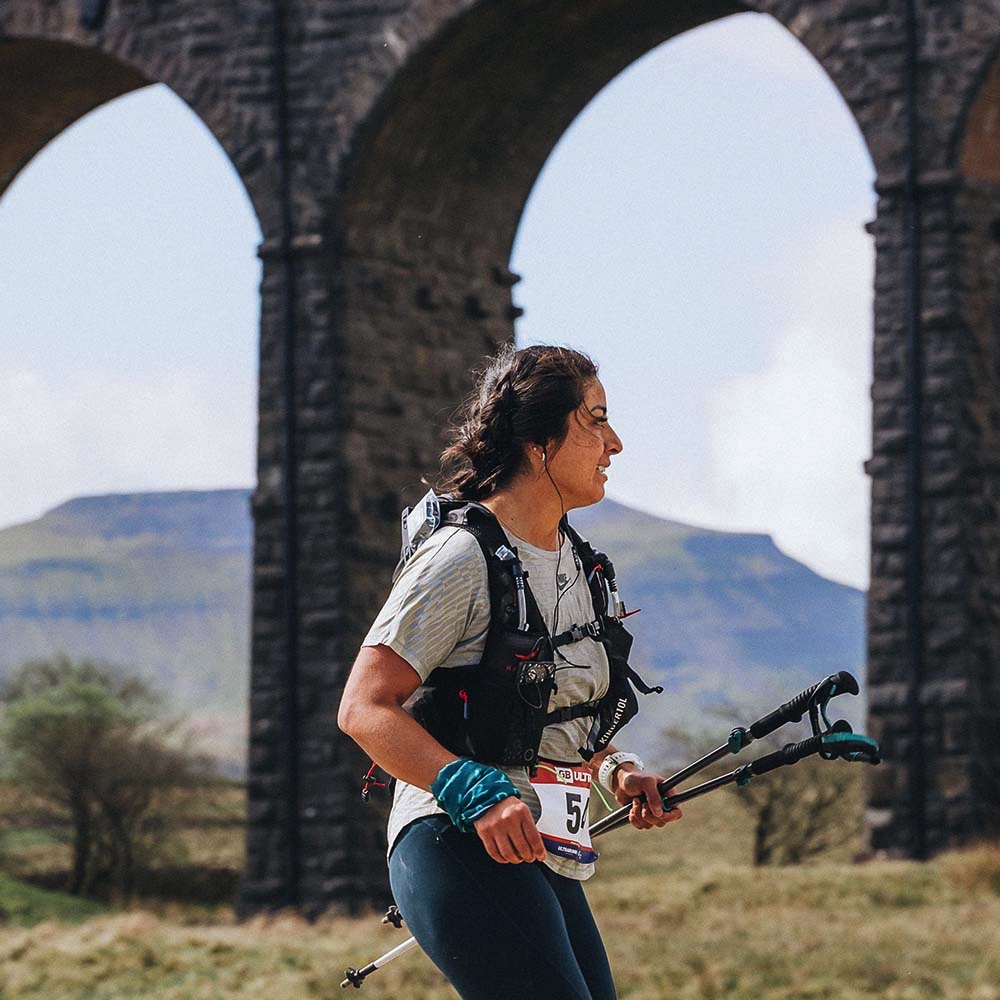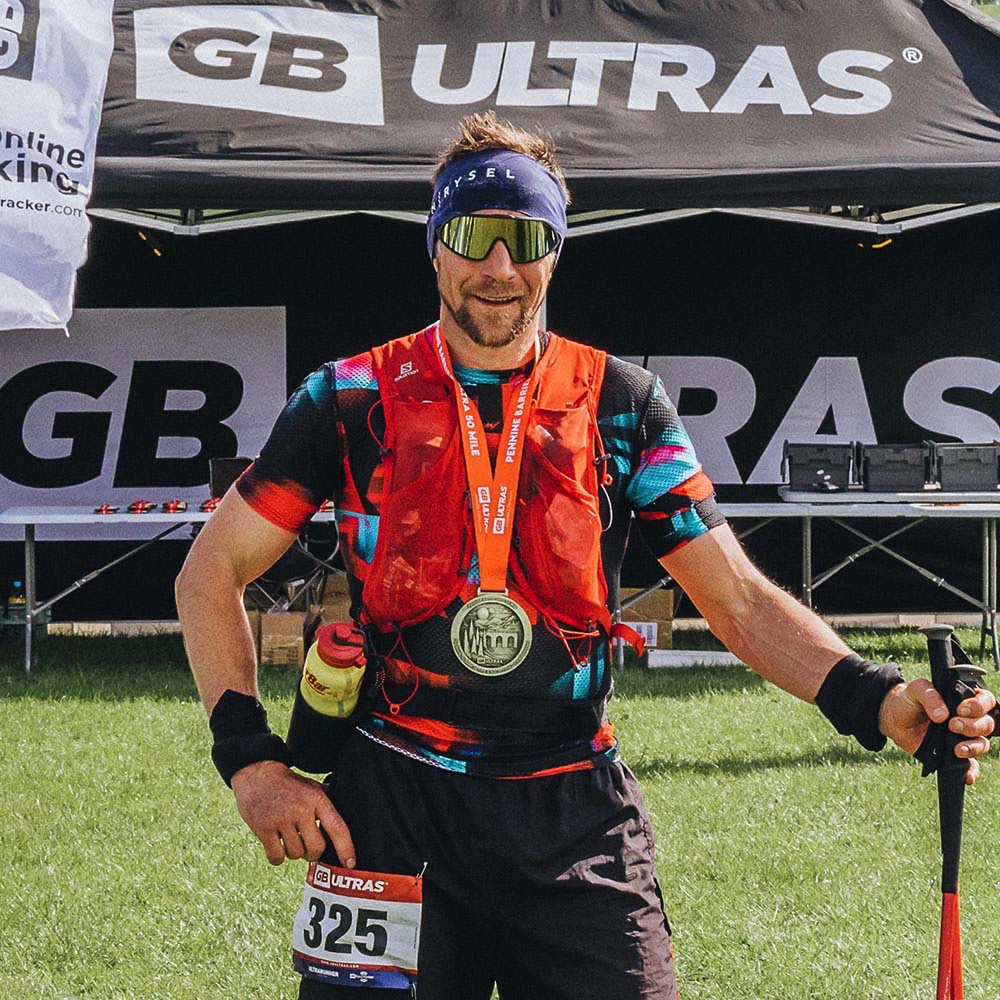 EVENT INSTRUCTIONS BRIEF
---
---
---
---
Full Race details
---
Race HQ: Malham Showfield, Chapel Gate, Malham, Skipton, Yorkshire Dales National Park, BD23 4DG.
At Start Venue
Friday 5th May 2023
5.30pm – 9.00pm - Race Registration - Bib No Collection
Saturday 6th May 2023 – Race Day
4.30am – 5.45am GB Race Tracker Collection.
6.00am - Race Start - Mass Start
2023 TBC - All entrants are invited to join the Team on training runs covering the Pennine Barrier Ultra 50 Mile route prior to Race day. You can attend as many as you like, one day or both days with the aim of learning the route and increasing confidence should any markings go astray come Race day. You'll also have the chance to meet other runners taking on the Race.
Saturday 19th March 2022 – Pennine Barrier® RECCE 1 Free of Charge:
Section covered & distance: Covering the 1st and last sections of the Pennine Barrier 50 Mile route – Malham to Pen-y-Ghent out and back, last section via Janet's Foss waterfall – 25 Miles approx. – Start time: 08:00 – Start/meeting point: The Buck Inn, Cove Road, Malham, BD23 4DA
Finish Point:  The Buck Inn, Cove Road, Malham, BD23 4DA. Car Sharing – Not Required.
Sunday 20th March 2022 – Pennine Barrier® RECCE 2 Free of Charge:
Section covered & distance: Covering the Yorkshire 3 Peaks of Pen-Y-Ghent, Whernside & Ingleborough – 24 Miles – Start time: 08:00 – Start/meeting point: Horton-in-Ribblesdale Yorkshire Dales Car Park, BD24 0HF
Finish Point:  Horton-in-Ribblesdale Yorkshire Dales Car Park, BD24 0HF. Car Sharing – Not Required.
Due to ongoing uncertainty regarding COVID-19 please make your own careful arrangements to be picked up/dropped off/car share with friends/family.
Pace wise we'll be going at a nice gentle pace ensuring all runners stay as a group with brief stops approximately every couple of miles.
Generally our training runs have high attendance and for safety reasons we'll be imposing a limit depending on feedback.
Please take into account weather conditions closer to the time. We recommend runners refer to the Mandatory kit section and carry sufficient food/water for the duration of each of the runs.
Download 'NEW' GPX for Pennine Barrier 50
---
Elevation

At least 20 years old + at the time of the race.
In good health.
Must have run at least a marathon distance prior to the event (this can be a training run, virtual or actual race but we would recommend race experience).
This can be for an event not yet taken place but that will be completed prior to the Pennine Barrier 50 Ultra.
There are 5 Checkpoints during the Race. Each checkpoint will provide water, a range of refreshments (Juices, Cola, depending on location occasionally Hot drinks) and a variety of snacks. These vary per Checkpoint but tend to include the likes of Bananas', Pineapple Slices, Slices of Oranges, Watermelon Chunks, Peanuts, Potatoes, Biscuits, Flapjacks, Crepes, Chocolate Crackers, Cheese chunks, Biscuits, Malt Loaf, Oreo, Sweets, Pizza, Sausage Rolls, Sandwiches (Peanut Butter, Tuna Mayo, Cheese), Crisps, amongst other foods.  We do our best to provide a range of food for Vegetarian & Vegan diets too. 
The Race HQ will have fresh soup for runners as they cross the line for the 50 Mile Race.
Cut-Off times per Checkpoint – These conditions include the length of time taken to complete sections of the course and they are implemented by the Event Organisers, GB Ultras, at their discretion, to ensure safe and proper running of the event.
Each CP will have an Event Medic or a Member of our First Aid personnel present. There is a 18 hour cut off time for the event.
Checkpoint 1 - 12 Miles. Silverdale Road, Approx postcode BD24 9PW. SD84365 71488. Cut-off 10.19am Saturday 
Checkpoint 2 - 21 Miles. Ribblehead Viaduct. As runners come up Gauber Road, Crossing Blea Moor Road. SD765563 79270. Cut off 1.33pm Saturday.
Checkpoint 3 – 26 Miles. Philpin Farm Campsite, Chapel-le-Dale, LA6 3FH. Cut off 3.43pm Saturday. No Support Crews permitted - no parking
Checkpoint 4 - 34.5 Miles. Horton in Ribblesdale Playing Field, near to the Crown Inn, BD24 0HF. SD80710 72715. Cut Off 6.25pm Saturday.
Checkpoint 5 - 38 Miles. Silverdale Road, Approx postcode BD24 9PW. SD84365 71488. Cut-off 7.40pm Saturday.
Finish
– 50 Miles. Malham Showfield, BD23 4DH, Cut off 12am MIDNIGHT 
MANDATORY KIT - 50 MILE RACE
Waterproof coat with sealed seams – Min 10,000mm
Base layer long sleeved (Separate from Start Kit in a dry bag) in your pack.
Water bottle or bladder - min 1 litre capacity
Fully charged mobile phone
Emergency Blanket, e.g. foil blanket
Headtorch min 75 Lumens
Back up light source min 25 Lumens (Not your Phone)
Emergency Rations min of 500 calories
Whistle
GPS Tracker (property of GB Race Tracker, returned after the race).
RECOMMENDED KIT
Electrolytes/S-caps
Base Plate Compass
Ordnance Survey: Map OL2 (Hard Copy)
Sun protection/head cover
First aid kit
Cup
Please be aware GB Ultras Races Now Cupless! You can buy a GB Ultras reusable cup CLICK HERE to visit the shop.
The list is compulsory. Your kit will be checked at Registration and could also be subject to random checks at any time during the event and also at the finish. You risk disqualification or time penalties if you do not have all kit with you at all times.
Please Note:
Full map only will pass kit checks not cut down, photocopies or illustrations.

Compass must be a compass NOT one on your phone or watch.

Long sleeve top as base layer 

Failure to have any of the kit on race day could lead you to be disqualified and pulled from the race at any point.

Additional items of kit may be added based on 'expected' weather forecast conditions. If necessary, we will advise you by social media in the days leading up to the event what additional items may be required.
Parking can be very limited in the summertime at Malham due to its beautiful surroundings so we have arranged DESIGNATED EVENT PARKING on the Malham Showfield on the left as you drive into Malham just before the Yorkshire Dales National Park Visitor Centre. There is no extra charge for parking.
Access on and off the Showfield may well be restricted from 5.45am - 8.00am RACE MORNING & as runners FINISH the Race.
Camper vans are welcome to use the location as a base for the event from Friday late pm onwards.  No camping is permitted at the showfield, please support the local community and use the campsites at Riverside Campsite and Gordale Scar Campsite both nearby to the start/finish of the event.
Ultra-Marathon Admission Waiver
Each ultra runner agrees and understands the full nature of an Ultra-Marathon. That an Ultra-Marathon involves running throughout the day and well into the night at times with limited rest over challenging terrain with inherent risks of changing weather conditions. Each ultra runner understands that it is their responsibility to adequately train for the event, and monitor their own health throughout and are ultimately responsible for their own safety. Criteria ensures that a runners safety depends on their own skills and abilities and these have been gained from other events placing them in good stead to take on the mental and physical challenges of Pennine Barrier Ultra.
Each ultra runner understands these are there responsibilities not those of GB Ultras.
Please read these terms and conditions carefully and make sure that you understand them, before placing an entry on our site. By submitting your entry form, you agree to be bound by these terms and conditions ("the Terms"), and by submitting, you declare that you hereby, for yourself, your heirs and executors, administrators, successors, and assigns, declare that:-
1. I hereby agree to comply with the Conditions of Entry and all event rules and regulations as set down by GB Ultras Ltd ("the Event Organisers") a company registered in England and Wales under company number 09397186. These conditions include the length of time taken to complete sections of the course which may be implemented by the Event Organisers, at their discretion, to ensure safe and proper running of the event.
2. I agree that the decision of the Race Referee will be final in all circumstances and no discussion will be entered into.
3. I agree to conduct myself in a sporting, professional and cautious manner during my participation in the event and understand that I may be disqualified if I do not do so.
4. I understand participation in this Event is physically strenuous and demanding and am fully aware of the nature of the event and all associated medical and physical risks involved. I further certify that I am physically capable of competing in this Event and I will only compete if I am fit enough to do so.
5. I will be immediately disqualified from the Event if I am found to have intentionally shortened the route to the race, and found to be deliberately littering the course.
6. If I have any medical condition(s), including allergies, which the Event Organisers or Event medical advisors might need to be aware of, I have provided details of this on my entry form, and will also provide written details of this on the rear of my pin-on numbers prior to my participation in the Event. I agree to display my number at all times during the Event.
7. I acknowledge that my pin-on number is personal to me and it is non-transferable under any circumstances.
8. I understand and agree that I participate in this Event entirely at my own risk, that I must rely on my own ability in dealing with all hazards, and that I must conduct myself in a manner that is safe for myself and all others throughout the duration of this Event.
9. I agree to retire immediately from the event if ordered to do so by the Event Organisers, any government official or member of the emergency services.
10. I accept full liability for any medical expenses incurred as a result of training for and/or participating in the Event
11. I accept that the Event Organisers, sponsors, race officials, medical advisers and any person involved in the organisation of this Event are not liable for any injury or illness or resultant death that I may suffer as a result of my participation in the Event, whether prior to, during or subsequent to the Event. I enter the race entirely at my own risk. I renounce any rights and claims for damages that I may have against the Event Organisers, sponsors, race officials, medical advisers and any person involved in the organisation of this Event together with their officers, directors, shareholders, successors and assigns, (collectively, "Releasees") and release them from all liability to the Participant and his/her personal representatives, assigns, heirs, executors, and successors for loss(es), damage(s) and claims therefor on account of injury to Participant or his/her property or the resultant death of Participant, whether caused by the active or passive negligence of the Releasees or otherwise, in connection with Participants involvement in the Event ("Losses"), and further covenants not to sue any of the aforementioned parties for such Losses.
12. Whilst the Event Organisers take every care with the staging of the Event, I accept that I must make all reasonable precautions for the safeguarding of my person and of my property during my participation in this Event. I further acknowledge that personal accident and personal items insurance is my responsibility.
13. I understand that at registration, I must produce photographic identification.
14. I am aware that when running, the function of the marshals is only to indicate direction and that I must decide if the movement is safe.
15. I accept that, in relation to my participation in this Event, I am required to obey instructions from marshals and relevant signage before, during and after the Event.
16. The Event Organisers introduce cut off times for completion of sections of the course as they see fit. These will be made clear prior to the race. Competitors may be instructed to withdraw from the Event in accordance with the imposed cut off times.
17. I accept that the Event Organisers reserve the right to amend the event format or cancel the Event due to health and safety reasons, including storm, rain, inclement weather, winds or any other act of god conditions. I accept that my Entry fee shall be non-refundable in this circumstance as costs have already been incurred.
18. I accept that the Event Organisers will do their utmost to provide me with a finish time following my completion of the Event, however they will not be held responsible for any computer result anomalies.
19. I will be 20 years old or over on the day of the Event (Rule T3 (141) S5 UKA Trail Running).
20. I have read, understood and accept the GB Ultras Ltd Withdrawal Policy.
21. I understand that confirmed entry to this event is dependent on a fully and accurately completed online Entry Form; and receipt of payment to cover my Entry fee at least 10 working days (2 weeks) in advance of the event. If either of these conditions is not fulfilled then my entry will not be valid nor accepted, and I will not be eligible to take part in the Event.
22. Through my completion and submission of the online Entry Form, I am committing to paying for my Event entry via the means as instructed on the GB Ultras Ltd website.
23. I irrevocably consent to my appearance in any media format, in relation to the publicity of this Event, and in future publicity and advertising of GB Ultras Ltd; provided that such use does not imply my direct endorsement of any official sponsor or suppliers of the Event.
24. All decisions and rulings by the Event Organisers, its employees and its agents are considered final.
25. The Event Organisers reserve the right to vary these conditions by giving notice to in writing in any official event material or correspondence prior to the Event.
26. A person who is not party to these Terms shall not have any rights under or in connection with them under the Contracts (Rights of Third Parties) Act 1999.
27. We will not be liable or responsible for any failure to perform, or delay in performance of, any of our obligations under the Terms that is caused by events outside our reasonable control (Force Majeure Event). A Force Majeure Event includes any act, event, non-happening, omission or accident beyond our reasonable control and includes in particular (without limitation) the following: strikes, lock-outs or other industrial action; civil commotion, riot, invasion, terrorist attack or threat of terrorist attack, war (whether declared or not) or threat or preparation for war; fire, explosion, storm, flood, earthquake, subsidence, epidemic or other natural disaster; impossibility of the use of railways, shipping, aircraft, motor transport or other means of public or private transport; impossibility of the use of public or private telecommunications networks; the acts, decrees, legislation, regulations or restrictions of any government; and pandemic or epidemic.
28. You agree that we may publish your Personal Information as part of the results of the Event and may pass such information to the governing body or any affiliated organisation for the purpose of insurance, licences or for publishing results either for the event alone or combined with or compared to other events. Results may include (but not be limited to) name, any club affiliation, race times, occupation and age category. You consent that your details maybe passed onto GB Race Tracker Ltd and Race Tracker AS to ensure the smooth and accurate running of the Tracking software. Your details may also be passed onto 3rd parties via Live tracking so that your family and friends and the general public can follow every entrants position during the Race.
29. Should a GPS Tracker be damaged, lost or stolen then the entrant agrees to cover the cost of the tracker which is £150 + VAT per GPS tracker.
30. Upon withdrawal or completion of the Race, the runner agrees to return the GPS tracker to the Race Organiser. If a GPS tracker is not returned to a dedicated Race Marshal at Race HQ then the runner will be charged £150 + VAT or late fees.
31.  I have read, understood and accept the GB Ultras Ltd Withdrawal Policy.
If you see a runner experiencing difficulties please inform Checkpoint Personnel or Event Marshals. Each runner will be given the Race Director's and Race HQ's number in case of emergency. Our team will always endeavour to reach any participant in difficulty but due to inaccessibility of the Trail this can take time. Mountain teams are positioned in hard to reach sections of the trail, focused on Pen-y-Ghent, Whernside and Ingleborough. Participants who lose time helping another fallen participant, struggling against the cut off time due to this reason, can claim this time back, subject to RD discretion and under the proviso of completing within their new, extended cut off period (please note this is not always possible).
A #GBUltras sweeper and first aid team will also follow behind at the cut off pace to help any injured/fallen runner so effectively we're always closing in to help. 
Each runner is carrying a GPS Tracker (property of GB Race Tracker) sending locations to the Race Tracker at approximately 2 minute intervals.  On the front of each tracker is an SOS button which when pressed by a runner will alert the Event team that an emergency situation has arisen.  However, both the data re locations being transmitted and the SOS signal depend on GPS/mobile reception (Global data roaming sim card).  Therefore, if an emergency arises, our mountain teams all have 5w long-wave two-way radios and a satellite phone and members of our mountain teams are First Responders.  It may be necessary to send a runner to high ground (marshal position) or to a Checkpoint.  Texts and voicemails to Race HQ will not be sufficient due to poor reception in the area.
Prior to the race – Due to the nature of the event, committing to tracking costs, medical contracts, permit fees, suppliers, venues, catering contracts, tech tees and medals, costs are incurred as soon as a participant signs up, NO refunds are possible in this event. However, GB Ultras understand injuries do occur so would URGE ALL RUNNERS to take out DOGTAG PERSONAL MEDICAL COVER or BMC Personal Cover to help claim back the entry fee (due to injury) and thus following the insurance companies process.  Please be aware that the Insurance Company determines whether the nature of your injury will necessitate a refund. 
Any deferrals to the 2023 Race must be done 8 weeks prior to the event, however, transfers to another runner are possible up until 3 weeks before the Race day providing the replacement runner fulfils the necessary qualifying criteria of the event.  Participants are only allowed to defer for 1 year and CANNOT transfer between events if another event is full.
Any deferrals and transfers to the 2024 Race can be arranged at a cost of £12.
Prior to the race – Due to the nature of the event, costs are incurred as soon as a participant signs up, no refunds are possible in this event.
Transfer to another runner
If you are looking to transfer the place please do let us know the following details of the replacement runner -

Please email to the team at events@gbultras.com

:
Full address and postcode
UKA membership number (if any)
During the race – Unless medically unable, you should only be withdrawing from the Race at a CHECKPOINT ONLY.  It is not our responsibility to pick up a runner short of a Checkpoint. Please inform a GB Ultras Race Marshal or the Race Director of your withdrawal. This will ensure all participants who are registered and pull out of the race are accounted for, allowing for the accurate and safe running of the event. If a participant withdraws at a Checkpoint they must hand over their RACE NUMBER AND GPS TRACKER to Race Staff to signal their retirement.  A sweeper after the cut off time will take retired participants to the Finish Venue, there may well be a wait to be picked up and there may well be other Checkpoints called at along the way. Although ultimately decisions to continue are in the hands of the runner, GB Ultras reserve the right to pull any participant out of the race on health grounds.
Pennine Barrier 50 Results
Want to see how you and your club did in the event? All the results can be viewed below
Would you like to be a Volunteer?
---