PENNIINE BARRIER ULTRA 50
Join GB Ultras in 2024 for this fantastic 50 mile ultra-marathon with 2593m of ascent and fusing together some of the finest trails in the Yorkshire Dales National Park.
Starting at the beautiful village of Malham with trails taking in Malham cove, the Dry Valley of Watlowes, Malham tarn, Fountains Fell, Janet's foss and the wonderful Yorkshire 3 peaks of Pen-y-Ghent, Whernside and Ingleborough. This is a stunning route with excellent support from the #GBUltras team making it a race you'll always remember! ITRA and UTMB mountain points. 
Held under UKA permit.  2024 permit pending Trail Running Association.
Ready for the challenge?
Secure your place now on the Pennine Barrier Ultra 50 for only £89. 
Be Challenged?

Make Friends?

Laugh?

Cry?
Gold, Silver or Bronze?
Top 100 finishers earn a Gold 'GB Ultras' medal, 101-200 finishers earn a Silver 'GB Ultras' medal and 201+ finishers earn the Bronze 'GB Ultras' medal. The 2023 Pennine Barrier Ultra 50 mile is part of the 2023 GB Ultras 50 mile 'Grand Slam' Race Series!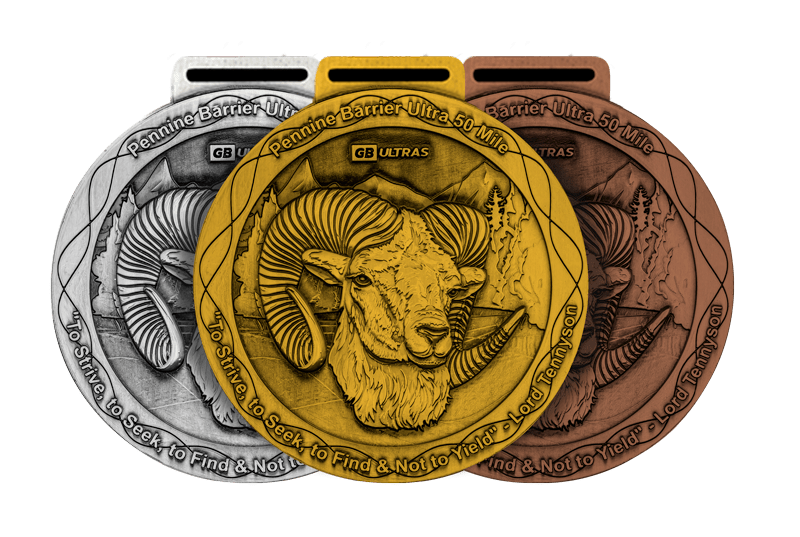 Click Below To Watch The Live Online Tracking
All The Pennine Barrier Ultra 50 Information
We want you to have the most amazing time at the Pennine Barrier Ultra 50! All the information you need to participate in this event is below.
Pennine Barrier Ultra 50 Race Briefing
Pennine Barrier Ultra 50 Mandatory Kit
The Route
The route follows the Pennine Way & the Yorkshire 3 Peaks way-marked trails. Additional GB Ultras markers will be in place at key points but should not be relied upon as the trail is well defined and easy to follow for the main.

Pennine Barrier Ultra Reviews
Want to know what previous runners think of the Pennine Barrier Ultra? We're delighted that likeminded people LOVE or events! The whole team & all our amazing volunteers work really hard all year round to ensure you get the best possible experience on race day with GBUltras.
4.3/5 is pretty good from Racecheck.com
So the premises of the race is to "run" , Malham Cove, Ings Scar, Malham Tarn, The Pennine Way, Pen-y-ghent, Whernside and Ingleborough along the stunning, yet tough 50 mile route. Taking on a tad short of 9000ft of elevation. The climb up Pen-y-ghent was very busy causing queueing or the option of taking a less autodox climb route. Other than that the event was amazing! As usual the GBUltras team put on great spreads at CPs and offered support when needed. The course was very well marked for navigation, the medal at the end is high quality and with pre paid photos the race is fantastic value for money. I'd recommend this to runners wanting a challenge and likewise to walkers wanting a challenge. Will I go back? My knee has no skin on it from a fall down Pen-y-ghent, my right calf is still knotted to hell and waiting for an appointment with my physio , but hell yes I'll be back! What a crackin little race.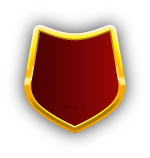 Part Of The 50 Mile Grand Slam
Take on 5 of our 50 Mile Ultra Marathons for the Grand Slam Medal or take on 8 50 Mile Ultra Marathons for the Super Slam & get in to the Hall of Fame
Training Runs
In the lead up to the Race, GB Ultras Running Club organise training runs covering the entire route section by section to help build confidence and prepare runners for the upcoming Pennie Barrier Ultra 50 Mile Race.
There will be a small charge Of £19.99 for 1 day or £34.99 for both days for these to cover event team costs. Included is –
Fully guided recce run
Mandatory Kit Advice
Exclusive group messenger chat for recce and race prep
Limited edition buff
Meet the team
Gain Trail experience and knowledge
Pace wise we'll be going at a nice gentle pace ensuring all runners stay as a group with brief stops approximately every couple of miles.
Generally our training runs have high attendance and for safety reasons we'll be imposing a limit depending on feedback.
Please take into account weather conditions closer to the time. We recommend runners refer to the Mandatory kit section and carry sufficient food/water for the duration of each of the runs.
Section covered & distance
Covering the 1st and last sections of the Pennine Barrier 50 Mile route. Malham to Pen-y-Ghent out and back, last section via Janet's Foss waterfall – 25 Miles
Starting point
8:00am – The Buck Inn, Cove Road, Malham, BD23 4DA
Finish point
The Buck Inn, Cove Road, Malham, BD23 4DA
Section covered & distance
Covering the Yorkshire 3 Peaks of Pen-Y-Ghent, Whernside & Ingleborough – 24 Miles
Starting point
8:00am Horton-in-Ribblesdale Yorkshire Dales Car Park, BD24 0HF
Finish point
Horton-in-Ribblesdale Yorkshire Dales Car Park, BD24 0HF
Share the Pennine Barrier Ultra 50 page
Similar Events
So you like 50 Mile Ultra Events, so do we! Below you'll find similar 50 Mile Ultras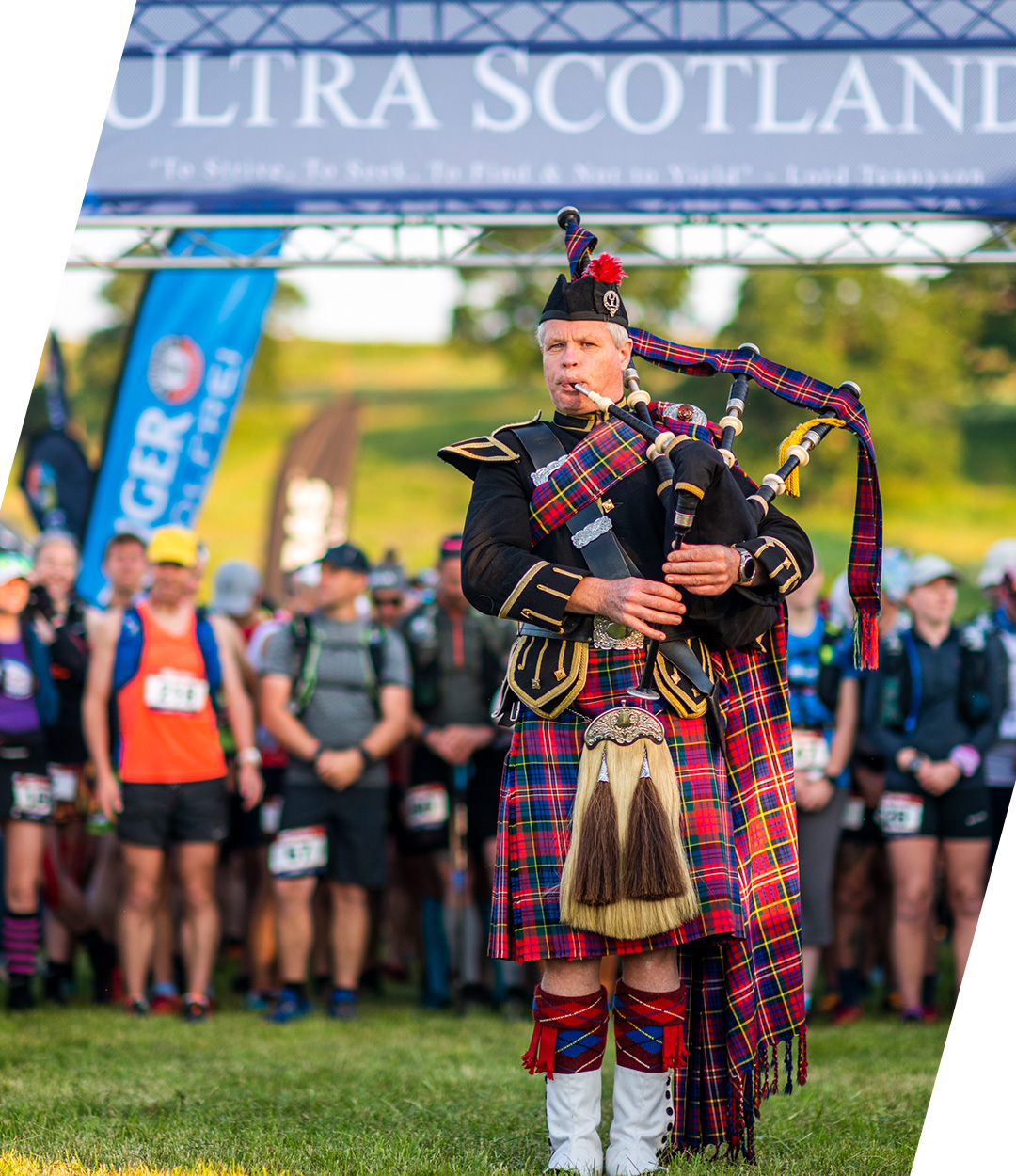 08/06/2024
5th Edition | 56 Miles | 18 Hours | 2560m Elevation | Limited Places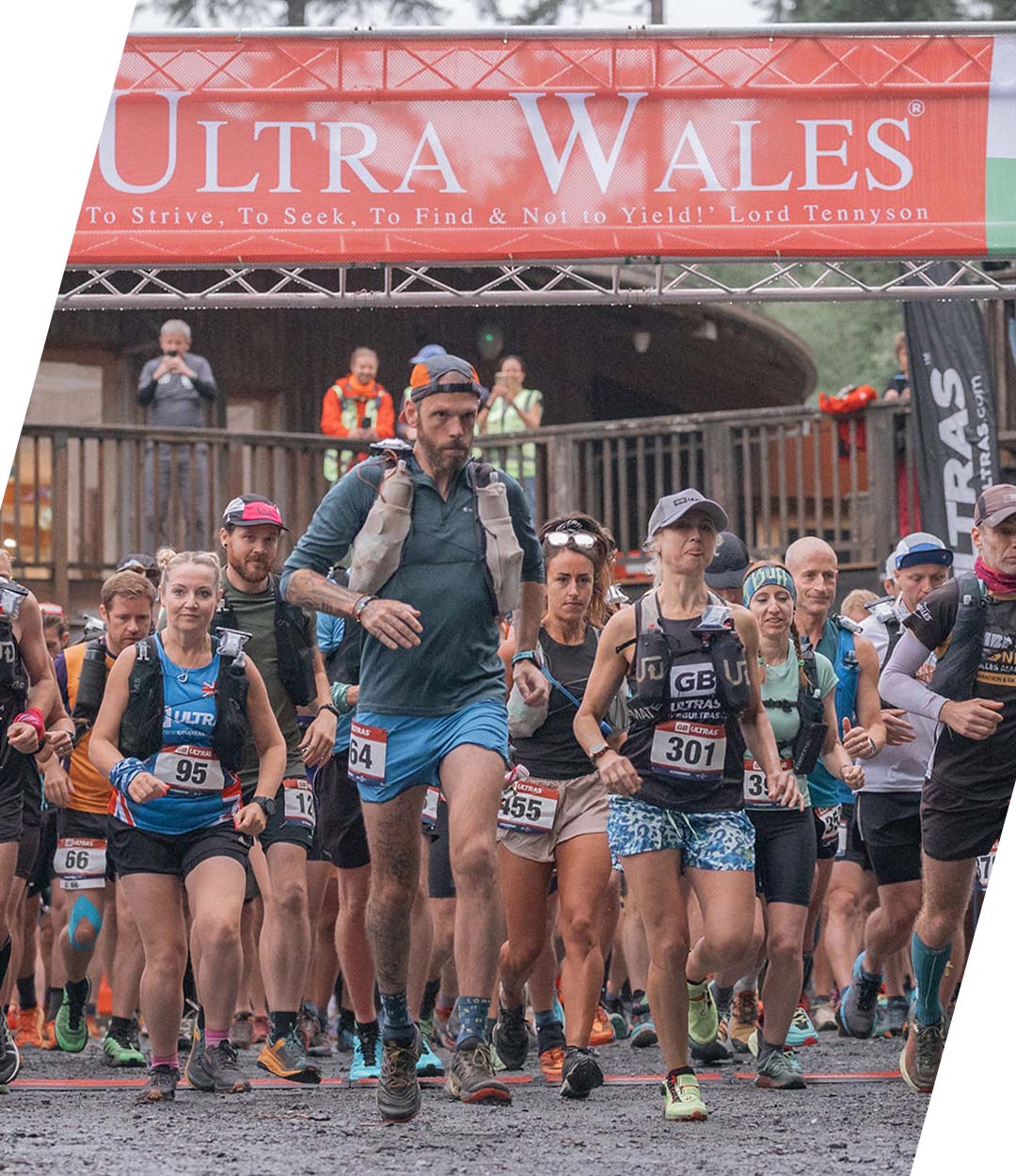 22/06/2024
5th Edition | 50 Miles | 20 Hours | 8898m Elevation | Limited Places
27/07/2024
5th Edition | 105 km | 20 Hours | 3178m Elevation | Limited Places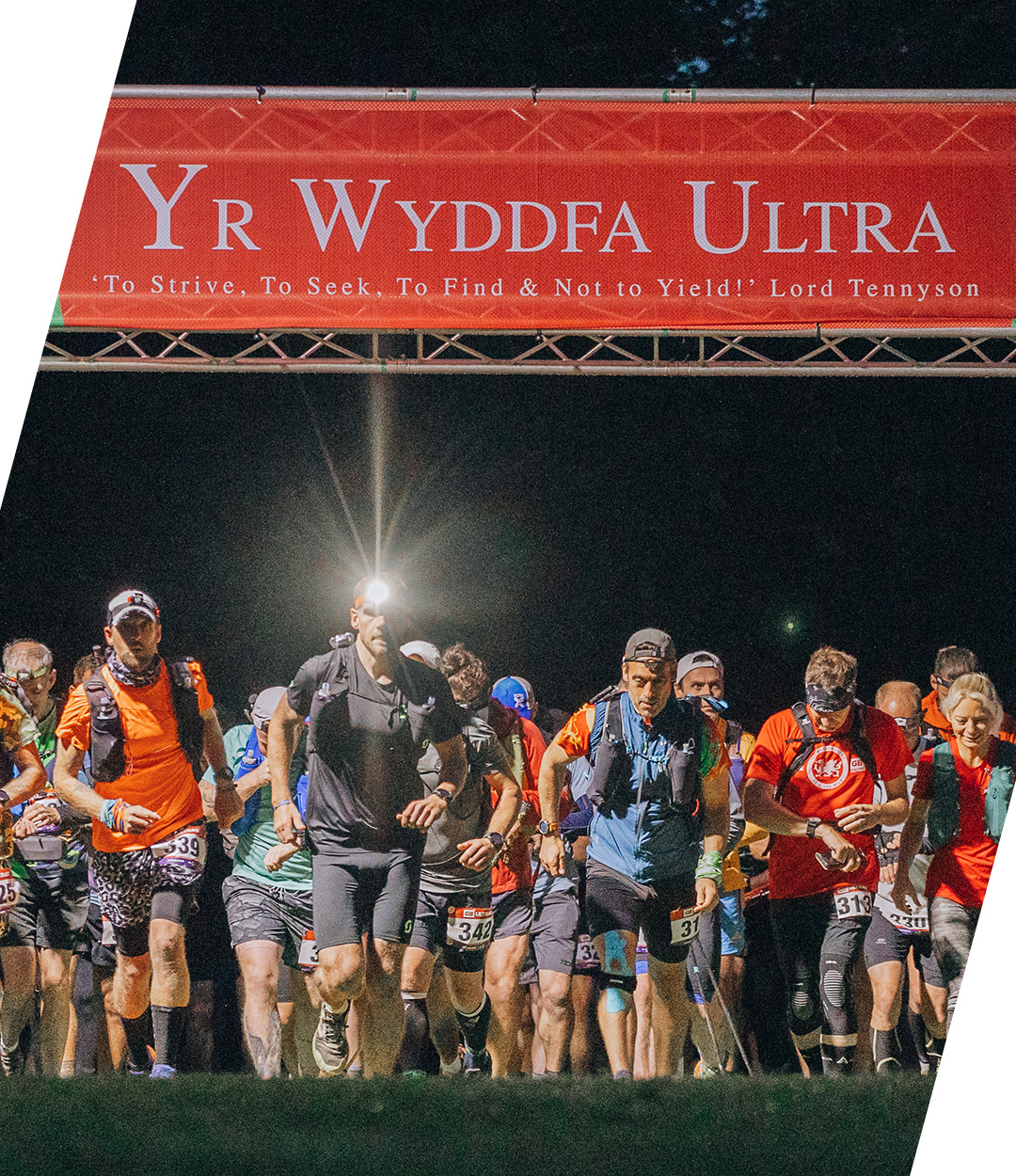 14/09/2024
6th Edition | 47 Miles | 21 Hours | 3254m Elevation | By Application