---
Take on 100 historic miles across the beautiful Southern Upland Way.  Starting at St John's Town of Dalry and finishing in Melrose, ultrarunners will take on some of the greatest trails in Britain including the ascent of Benbrake, Gateshaw Rig, Lowther Hill (701m) and Minch Moor.
The race also takes in wonderful trails at the Daer Reservoir, Three Brethren and St Mary's loch.  A Landmark Race with GB Ultras support and Live Online Tracking via GB Race Tracker.  The trail is way-marked as one of Scotland's Great Trails and is a UTMB Qualifying Race. 
SATURDAY 10TH JUNE 2023
---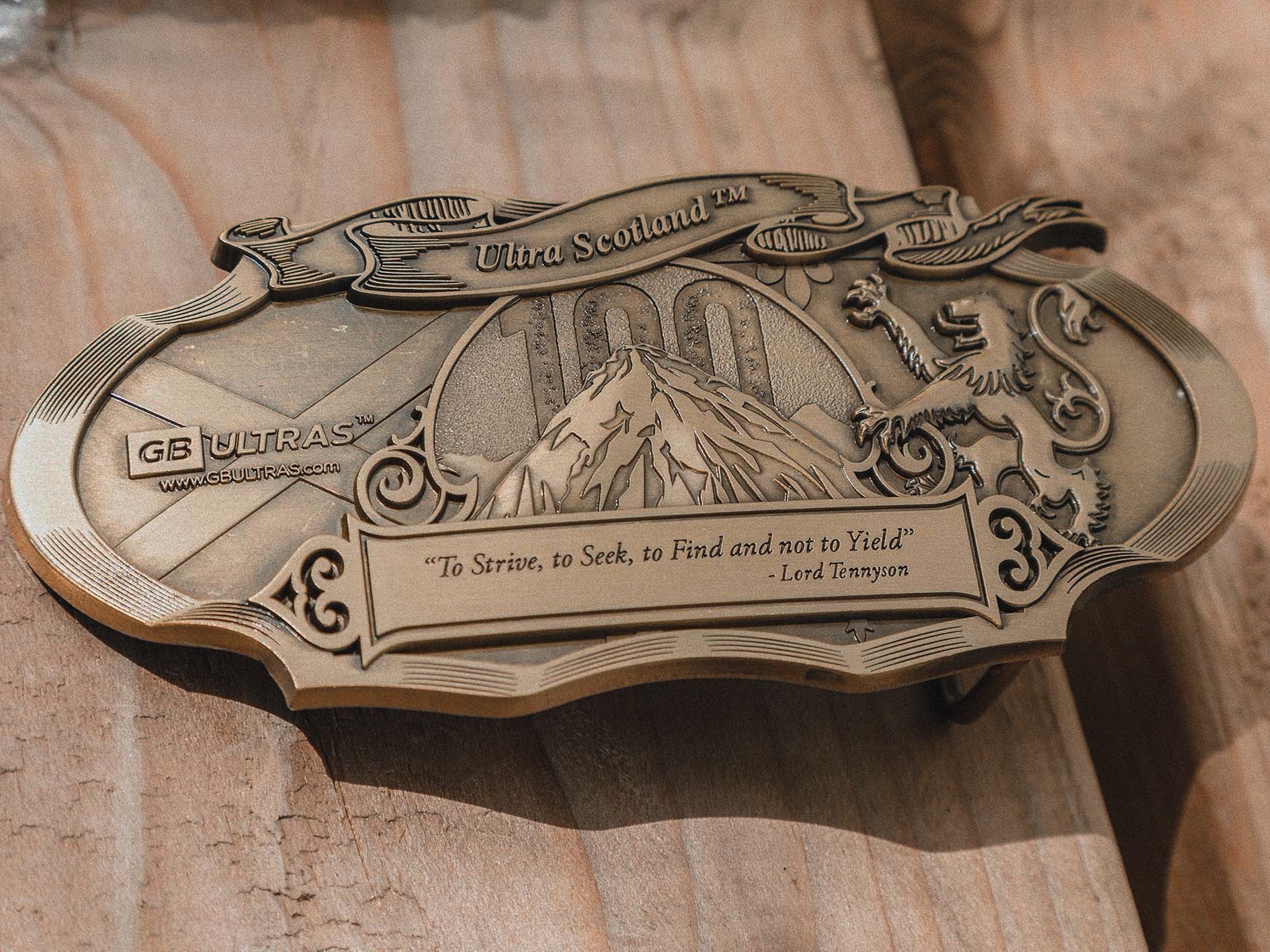 ---
Course Records
Mens PB - Paulius Peciura (GBR): 22 Hours, 27 Minutes, 37 seconds (2022)
Ladies PB - No record yet set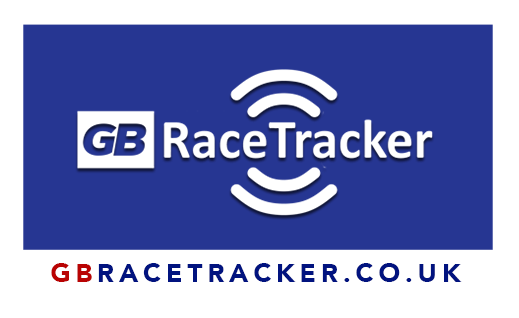 Watch the Race Live with GB Race Tracker
You can now watch the entire race unfold live thanks to the live tracking we use for this event
---
---
GB ULTRAS 100 MILE GRAND SLAM
---
Take on ALL 4 of our 100 Milers for the Grand Slam Medal & Hall of Fame

---

Support teams are welcome throughout and pacers are permitted from 50 Miles onwards. 
Top 100 Finishers earn Gold. 101-200 Placed Finishers earn Silver. And 201+ Finishers earn the beautiful Bronze Buckle.
Brilliant Support, Live Online GPS Tracking and the team will transport your dropbags (given to ourselves at Registration and awaiting your arrival at set Checkpoints) and Start line bag to the finish venue.  Optional Coach travel back to the Start is also available. 4907m of ascent.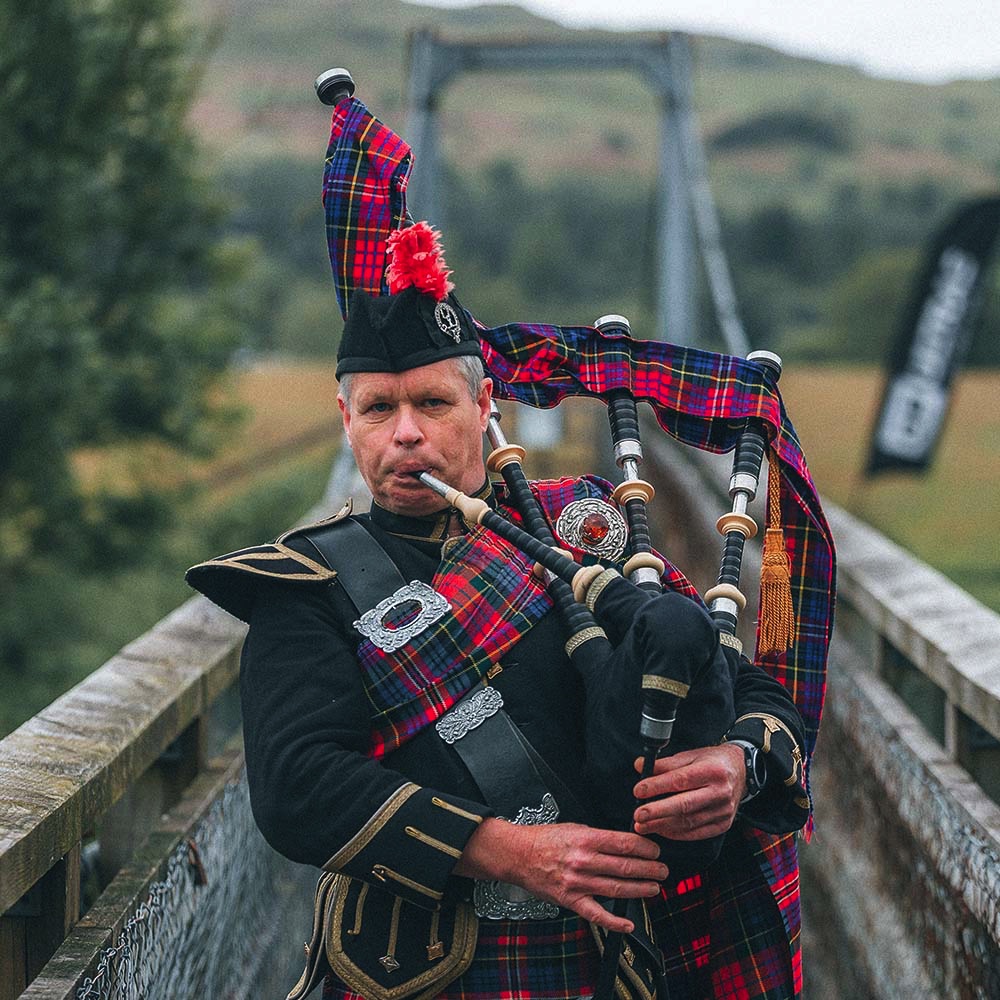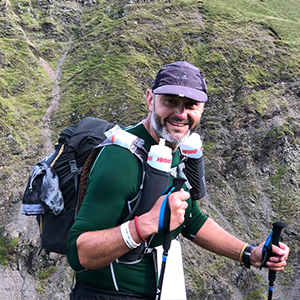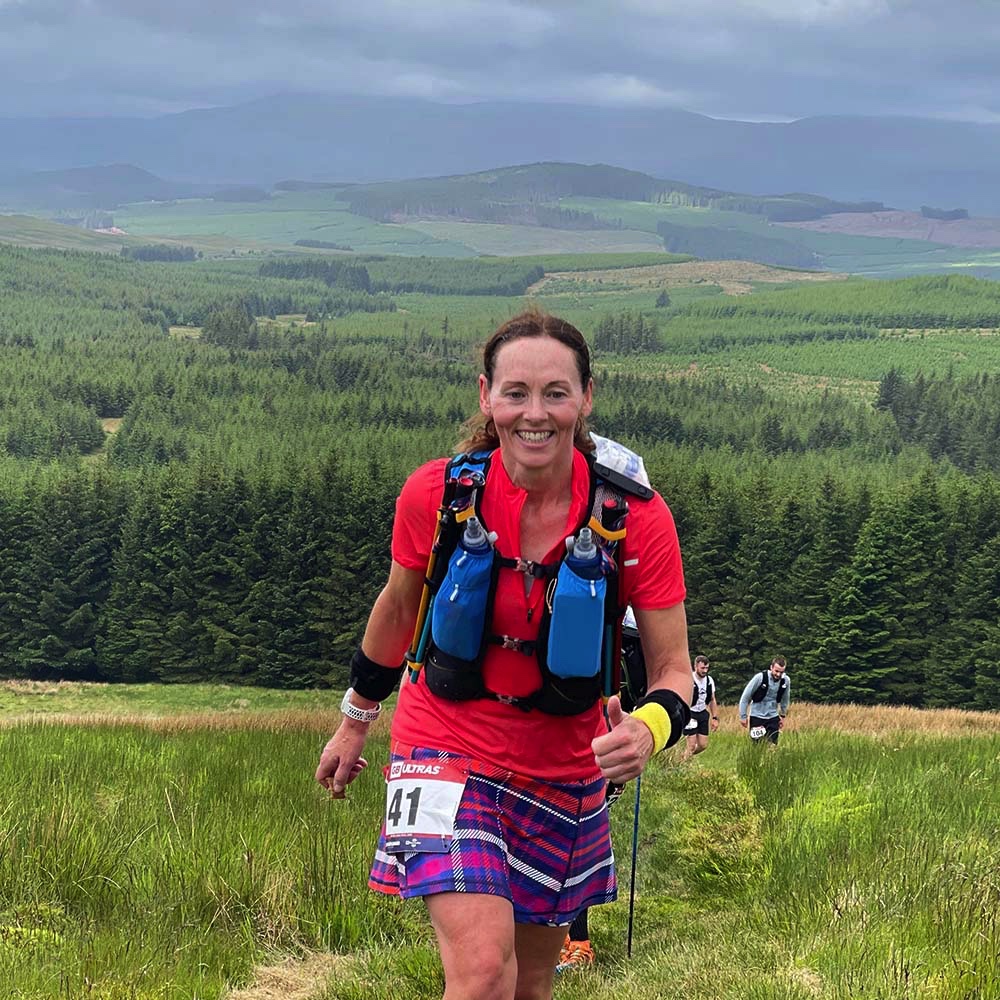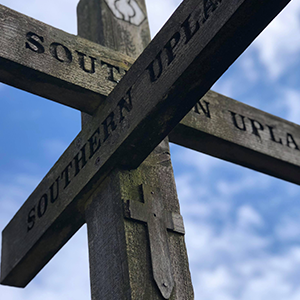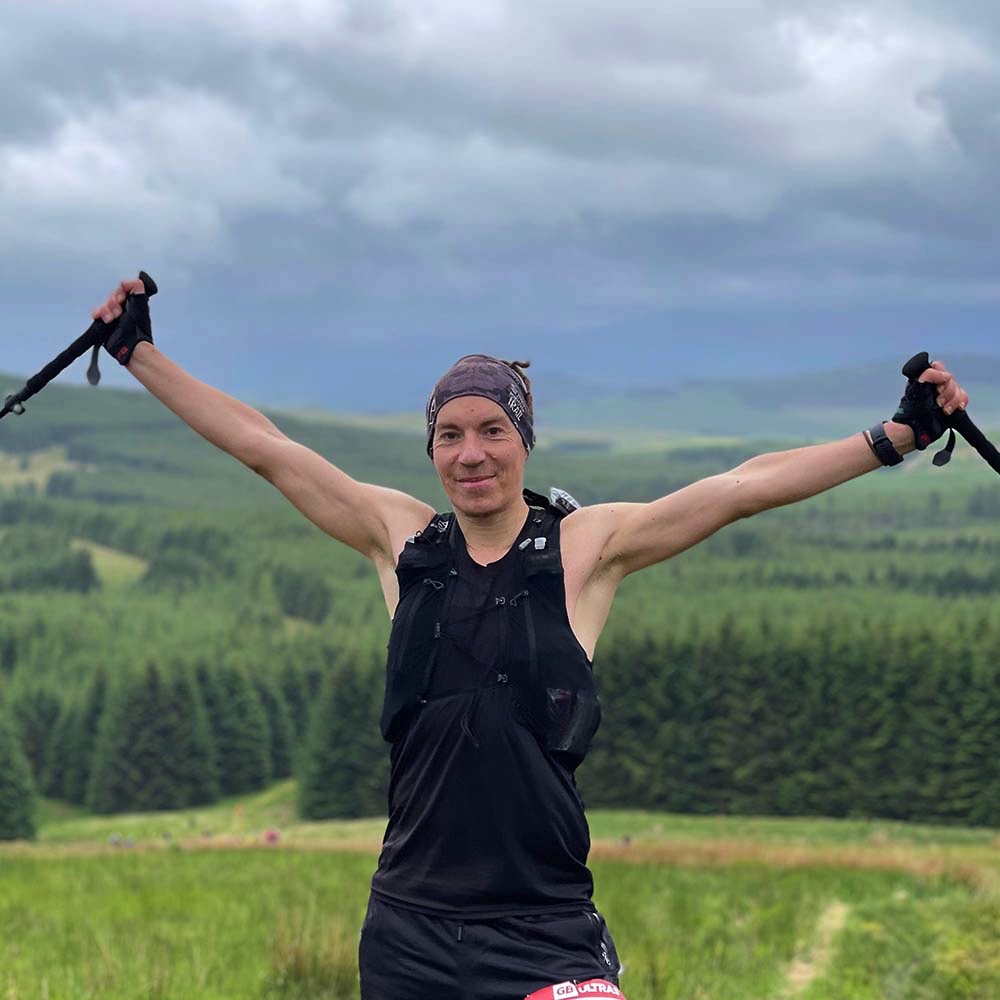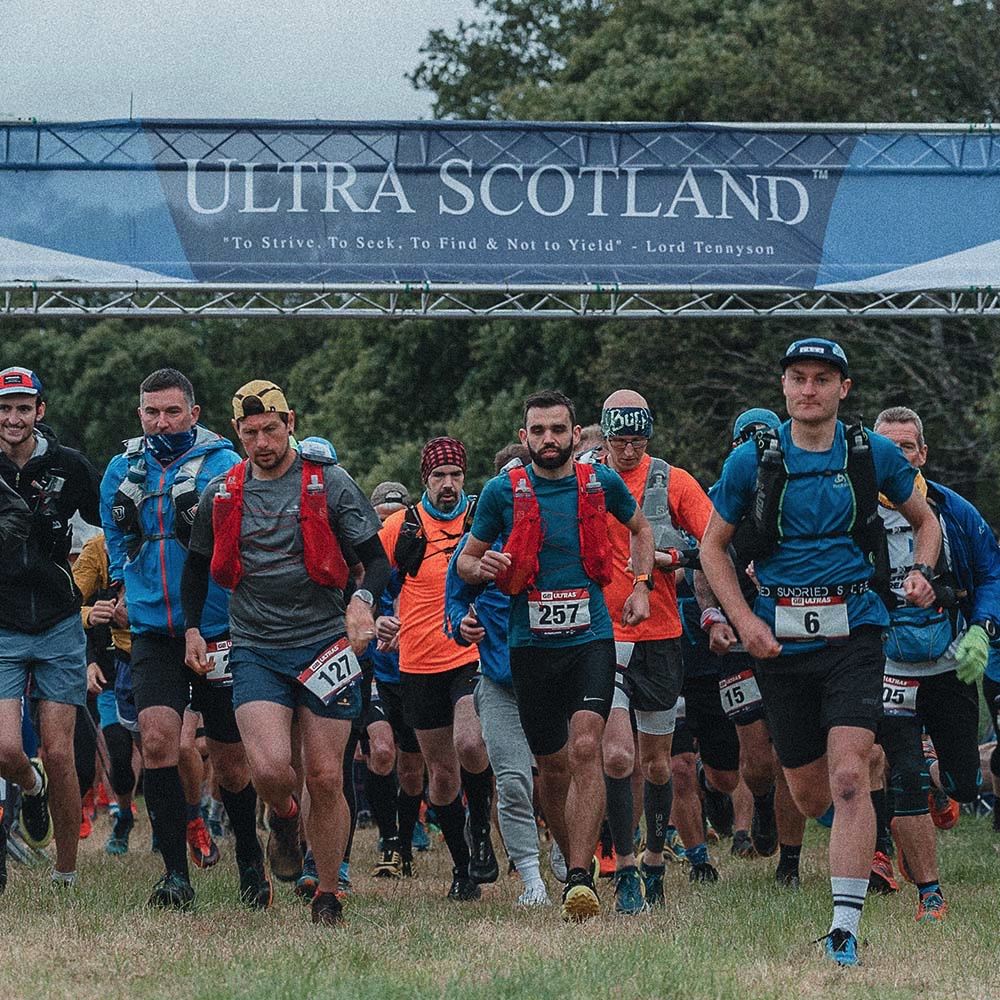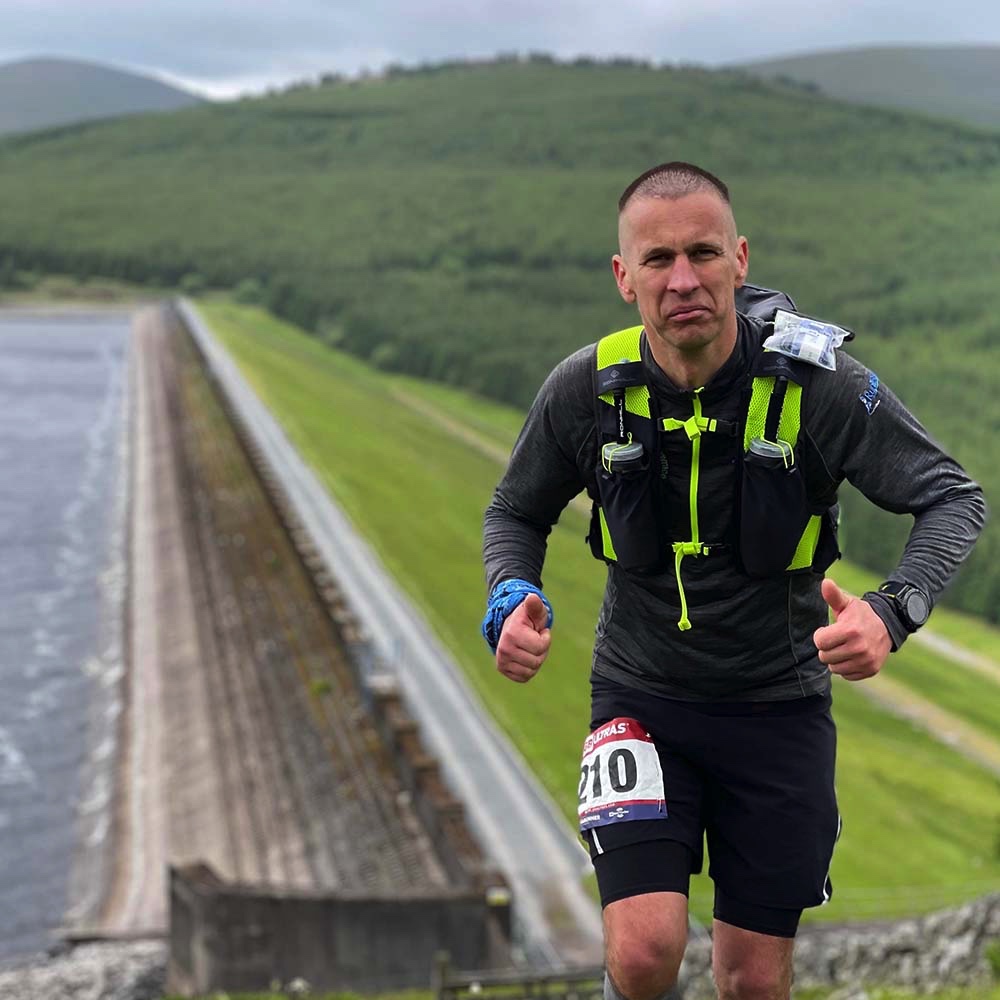 EVENT INSTRUCTIONS BRIEF
---
---
Full Race details
---
Parking
Earlstoun Estate – DG7 3SR –
There is parking available on the Earltoun Estate behind St Johns Town of Dalry Village Hall, (What 3 words location – tightrope.sensible.alright).  To gain access to the event field please follow the A713 Ayr Road past the Town Hall and past the fuel station to the next left turn approximately a quarter of a mile further along the road until the junction with the A762.  Event parking access is available shortly after this turn.
RACE REGISTRATION
Southern Upland Way
St Johns Town of Dalry Town Hall, Ayr Road, DG7 3SW
Download 'NEW' GPX for Ultra Scotland 100
---
Optional Transport back to the Start Venue Available on Sign Up
Each runner will have supplied an up to date emergency contact to extract them from the race on sign up and in the lead up to the race.
Depending on the location, no more than one or two Support Crews members supporting an individual runner are permitted in a Village Hall at any one time, these must not impede Village Halls nor other runners and further Info will be provided to Crews closer to the event indicating where the Crews are permitted.  Some of the Village Halls are medium sized Halls so to have 3 or 4 crew members for one runner limits the space.  Support crews must not take the food nor drink from the Village Hall except for their runner unless given permission to do so.  Support Crews must respect Event Staff and are not permitted into the kitchen area unless given permission to do so by the Checkpoint Manager.   Failure to do so will result in the Support crew being asked to leave the Venue and possible time implications or disqualification of the runner.  During night time periods or if it is obvious runners are sleeping at the Hall it is essential that Support crews respect runners and keep their voices quiet or they will be asked to leave the venue.
SUPPORT CREWS
Support Crews Permitted from Checkpoint 2 – Sanquhar Community Centre.
For those with a Support Crew, at Race Registration, we require a Name and Contact Number for your Support Crew.
All runners are permitted to have a Support Crew from Checkpoint 3 onwards (unless stated otherwise - please ensure that your Support Crew abides by the Rules of each CP).
Checkpoint 2 – 26 Miles. Sanquhar Community Centre, Station Road, Sanquhar, DG4 6BT.
Access Point – 31 Miles – Church Street, Wanlockhead, ML12 6XQ
Optional Support Crew Base – 34 Miles
– Wanlockhead Inn – ML12 6UZ – Sunday 12pm – 9pm. (Pre Bookable) Camping Pods Available to hire for Support Crews over the weekend if there looking for somewhere to crash - hot food also available to purchase at the Inn – Community Centre Hall (CP) across the road.
Checkpoint 3 – 34 Miles. Wanlockhead Community Centre, Church Street, ML12 6UT. NS87400 12950. Cut-off 6.28pm Saturday. Respect other participants.
Resupply Point/Refuel
– Moffat nearby– Fuel Garage and local shops, DG10 9EL – Fuel only 24 hours
Resupply Point – 54 Miles
– Old Stables Inn – Beattock – DG10 9QX.
Checkpoint 5 – 56 Miles. Moffat Rugby Club. Cut off 00:00am Sunday. Max 1 Support crew member at anyone time.  Support team member must be quiet on entering the Hall.
Emergency Access Only – 65 Miles
– Parking at Potburn, Over Phawhope Bothy. Passing Ettrick, A708, Selkirk, TD7 5JD.  Single track tarmac all the way to the Forestry Commission gate where you can see & walk over to the Bothy. Passing Places. Tarmac road. Runners also run down this road towards you for a good few miles during the Race, be mindful of this. EMERGENCY ACCESS ONLY!
Checkpoint 6 – 71 Miles -

 
Boston Memorial Hall, Scabcleuch, Ettrick, Selkirk, TD7 5JB.
Access Point/Supplies – 76 Miles
– The Glen Cafe, St Mary's Loch, TD7 5LH. 10am – 5pm (Kitchen closes at 4pm).  T
here's also a communal parking/picnic area a short walk away where Support Crews are permitted (opposite The Glen Cafe). Please note, No Support Crews permitted at Tibbie Shiels and sign states no camping in the picnic area.
Access Point – 79 Miles
– End of St Mary's Loch, Runners Crossing A708 Road – Approx Postcode TD7 5LF – limited passing bay's on this end.
Checkpoint 7 – 90 Miles
–
Innerleithen Trail Car Park, B709, Traquair, Innerleithen EH44 6PW. 
No camper vans permited.
Resupply Point
– Off route – Co-op Innerleithen, EH44 6QZ, nr Traquair – Open 7am – 10pm
Access Point – 99 Miles
– Galashiels Swimming Pool Car Park, Livingstone Place, Galashiels, TD1 1DQ – Various other Access Urban Points.
Resupply
– just off route – Asda 24 hour, Galashiels – TD1 2AG (other options available, not necessarily 24 hour)
Resupply
– just off route – Co-op Convenience Store, High Street, Melrose, TD6 9RU. Open from 7am – 10pm.
Would you like to be a Volunteer?
---