RACE ACROSS SCOTLAND® 215 Mile
Saturday 10th – 14th August 2024
The Race Across Scotland. Back for it's 8th Year, the Remarkable & Unique 215 mile (346km) Coast to Coast Ultra-Marathon follows the Beautiful 'Southern Upland Way' with support right across Scotland.
An International field of runners take on this breathtaking Scottish National trail taking them from the beautiful coastline of Portpatrick, over the mountains, along the valleys, through the forests of the Southern Uplands and along trails steeped in history with live tracking. 
Ready for the challenge?
Secure your place now for the challenge of a lifetime on the Race Across Scotland for only £599.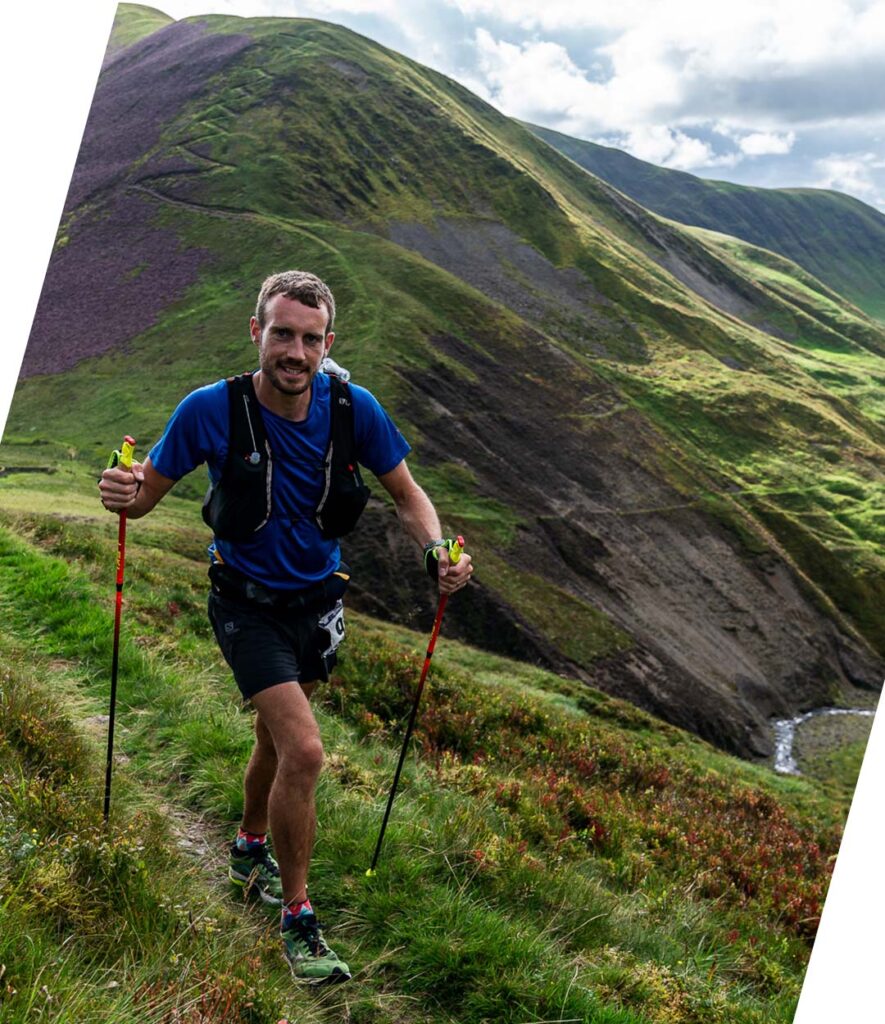 Follow the RAS social pages & join the GB Ultras Community Group
Course Records
Mens PB – Scott Brown (GBR) 58 Hours 7 Minutes (2022)
Ladies PB – Joasia Zakrzewski (GBR) 62 Hours 20 Minutes (2021)

Take on the RAS 215 mile?

Find out what it takes?

Earn YOUR 215 Mile Belt Buckle?

Take on one of Scotland's Great Trails!
Gold, Silver or Bronze?
Top 3 Male and Top 3 Female Finishers earn an outstanding two-tone 'Race Across Scotland' Buckle.  Top 25 earn the rare Gold Buckle, 26-75 finishers earn the Silver Buckle & 76 – 150 earn the Bronze Buckle.

Click Below To Watch The Live Online Tracking
All The RAS215 Information
We want you to have the most amazing time at the Race Across Scotland! All the information you need to participate in this event is below.
The Route
Race Across Scotland is a 215-mile ultra-marathon following one of Scotland 's great trails – The Southern Upland Way. The race starts at Portpatrick harbour, it's a beautiful location for a start line right on the coast with the Scottish flag flying in the background. 
A Low Level alternative will be actioned by the Event team in high winds or if there is a severe weather forecast – Low Level avoids Gateshaw Rig and Cat's Shoulder. Low Level actioned before or during the event. If during the event; the CP team at Beattock Village Hall will update each participant as they enter the CP.

Ready for a Challenge?
Entry to the Race Across Scotland is by application only. Please submit your application HERE
2024 TBC Training Runs
In the lead up to the Race, GB Ultras Running Club organise training runs covering sections of the Race Across Scotland to help build confidence and prepare runners for the upcoming Race. You'll also have the chance to meet other runners taking on the Race.
There will be a small charge Of £19.99 for 1 day or £34.99 for both days for these to cover event team costs. Included is –
Fully guided recce run
Mandatory Kit Advice
Exclusive group messenger chat for recce and race prep
Limited edition buff
Meet the team
Gain Trail experience and knowledge
Share the Race Across Scotland page