The Race Across Scotland 2019
Limited Places Now Remain, Event will Sell Out!
---
The Race Across Scotland 2019: The Return of the Remarkable & Unique 215 mile (346km) Coast to Coast Ultra-Marathon following the Beautiful 'Southern Upland Way' with support across Scotland.
An International field of runners take on this breathtaking Scottish trail taking them from the beautiful coastline of Portpatrick, over the mountains, along the valleys, through the beautiful forests of the Southern Uplands and along trails steeped in history. With live online GPS tracking there is 100 hours to complete the race. The trail is way-marked as one of Scotland's Great Trails and the Race is a Self Navigation event!
Saturday 17th – 21st August 2019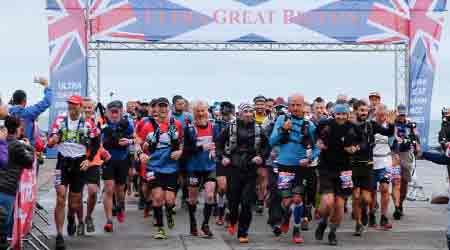 Secure Your Place with a £249 Deposit.
Secure Your Place today via Instalments
---
Secure Your Place and Pay in Full
---

FINISHERS ARE NOW AWARDED 6 UTMB POINTS
Village Halls across Scotland unite to support runners taking on the challenge of a lifetime.
Support teams are permitted at set points during the Race Across Scotland. No pacers are allowed.
Top 3 Male and Top 3 Female Finishers earn an outstanding two-tone 'Ultra Great Britain' Buckle. Top 25 Finishers earn Gold. 26-50 Placed Finishers earn Silver. And 51+ Finishers earn the beautiful Bronze Buckle. All 200 Mile Buckles are awarded at the finish line and the trophies are awarded after the first finishers have completed the race.
Finishers are awarded the epic 'Ultra Great Britain' Buckle upon crossing the finish line.
Ultra Great Britain Scotland 2019
Ready for the challenge?
JOIN THE RACE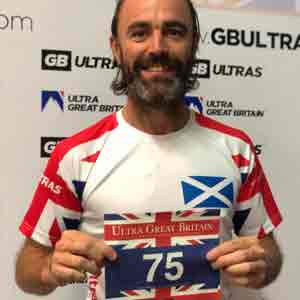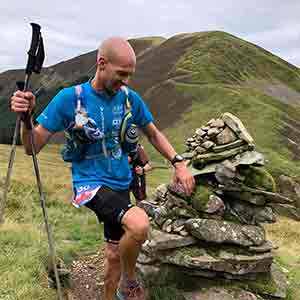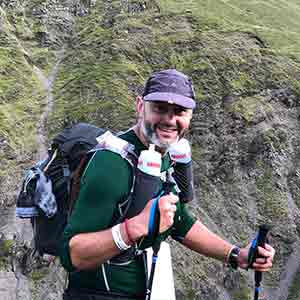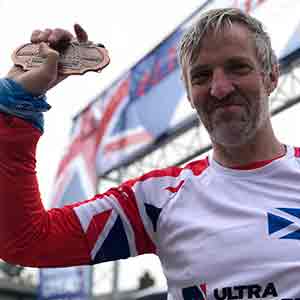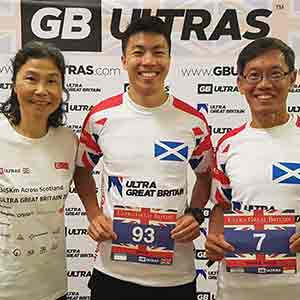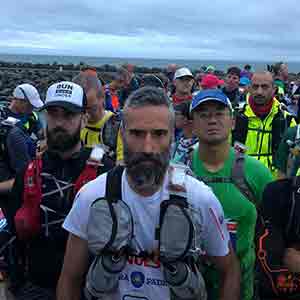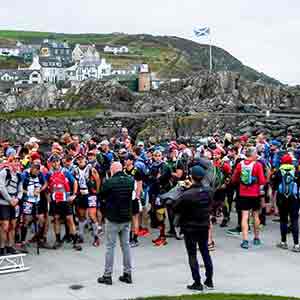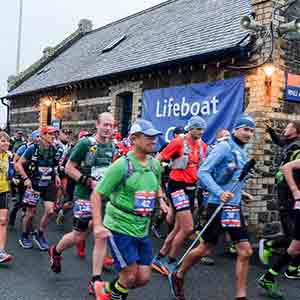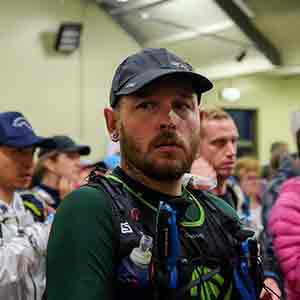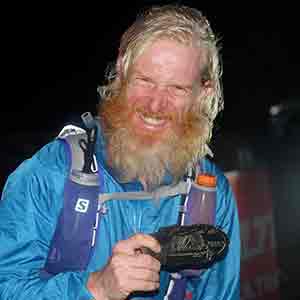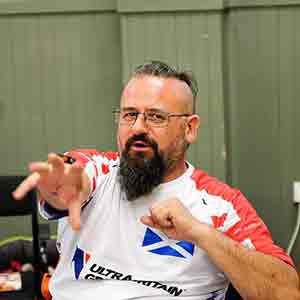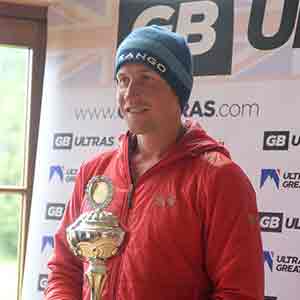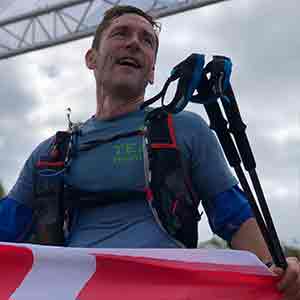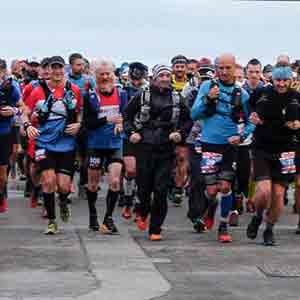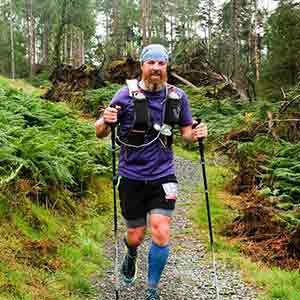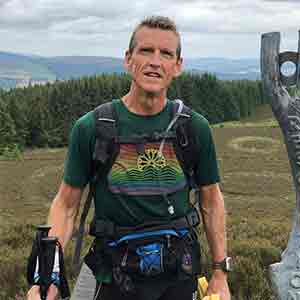 Full Race details
---
Southern Upland Way, North of Portpatrick Harbour, Portpatrick, Stranraer, DG9 8AN.
To download the GPX or KML file for this event simply select the correct file in the menu below.
Runners can have their own Support Team/Crew to Support their Race.
Depending on the location, no more than one or two Support Crews members supporting an individual runner are permitted in a Village Hall at any one time, these must not impede Village Halls nor other runners and further Info will be provided to Crews closer to the event indicating where the Crews are permitted.  Some of the Village Halls are medium sized Halls so to have 3 or 4 crew members for one runner limits the space.  Support crews must not take the food nor drink from the Village Hall except for their runner unless given permission to do so.  Support Crews must respect Event Staff and are not permitted into the kitchen area unless given permission to do so by the Checkpoint Manager.   Failure to do so will result in the Support crew being asked to leave the Venue and possible time implications or disqualification of the runner.  During night time periods or if it is obvious runners are sleeping at the Hall it is essential that Support crews respect other runners and keep their voices quiet or they will be asked to leave the venue.
SUPPORT CREWS
Support Crews Permitted from Checkpoint 2 – Glentrool Village Hall.
For those with a Support Crew, at Race Registration, we require a Name and Contact Number(s) for each member of your Support Crew.
All runners are permitted to have a Support Crew from Checkpoint 2 onwards (please ensure that your Support Crew abides by the Rules of each CP).
Checkpoint 1 – 13 Miles. Castle Kennedy Fuel Station (No Support Vehicles Permitted), DG9 8RY. NX10830 59755. Cut-off 11.51am Saturday.
Checkpoint 2 – 45 Miles. Glentrool Village Hall, DG8 6SY. NX35865 78428. Cut off 02.15am Sunday (20 hours). ACCESS PERMITTED FROM THIS VENUE ONWARDS.
Access Point – 47 Miles – Glentrool Visitor Centre, DG8 6SZ.
Emergency Access Only – 54 Miles – White Laggan Mountain Bothy – Loch Dee – N.B. Tarmac single track turning to very rough track, DG8 6SU. Vehicles permitted part of the way down the rough track until Forestry land, authorised vehicles only, minimal passing places.
Checkpoint 3 – 67 Miles. St Johns Town of Dalry Village Hall, Ayr Road, DG7 3SW. NX61895 81190. Cut off 12.09pm Sunday (30 hours).
Emergency Access Point – 88 Miles
– Polgown Farm – Nith Valley, DG3 4NL – beside the Southern Upland Way.  Kirsty, the lady who runs the farm with her husband, is a First Aider should help be needed and has a sign outside stating Walkers Welcome, Bacon Sandwiches (Bring Cash).  She'll also have some Blister kits available to purchase.  After discussing the Race 
passing through, her opening times are 9am – 8pm Sunday. (2019 timings tbc) N.B. Single track Tarmac road for majority of drive with minimal passing places making it difficult if vehicles coming the other direction. Avoid unless Runner withdrawing from Race.
Checkpoint 4 – 93 Miles. Marquee Approx Sanquhar Leisure Centre, Blackaddie Road, DG4 6DB. NS77695 09967. Cut Off 11.51pm Sunday (42 hours)
Access Point – 99 Miles – Church Street, Wanlockhead, ML12 6XQ
Resupply/Rest – 101 Miles – Wanlockhead Inn – ML12 6UZ – Sunday 12pm – 9pm. (PreBookable) Camping Pods Available to hire – Community Centre Hall across the road.
Checkpoint 5 – 101 Miles. Wanlockhead Community Centre, Church Street, ML12 6UT. NS87400 12950. Cut-off 03.27am Monday (45 hours). Maximum 2 Support Crew members. Respect other participants.
Access Point – 107 Miles. A702, Biggar, ML12 6TH – Large passing place
Resupply Point/Refuel – Moffat nearby– Fuel Garage and local shops, DG10 9EL – Fuel only 24 hours
Checkpoint 6 – 121 Miles. Beattock Village Hall, Craigielands Village, DG10 9QZ. NT07935 02295. Cut off 12.27pm Monday (54 hours). Max 1 Support crew member at anyone time.  Support team member must be quiet on entering the Hall.
Resupply Point – 121 Miles – Old Stables Inn – Beattock – DG10 9QX. (Support Crews nearby drive to Moffat for shops – DG10 9EL – Fuel only 24 hours)
Emergency Shelter/Additional Water – 132 Miles – Parking at Potburn, Over Phawhope Bothy. Passing Ettrick, A708, Selkirk, TD7 5JD.  Single track tarmac all the way to the Forestry Commission gate where you can see & walk over to the Bothy. Passing Places. Tarmac road. Runners also run down this road towards you for a good few miles during the Race, be mindful of this.
Checkpoint 7 – 143 Miles. Tibbie Shiels, St Mary's Loch, TD7 5LH.  NT24095 20595. Cut off 10.21pm Monday (64 hours).- No Support Crews permitted at Tibbie Shiels due to issues with noise in 2018.  However, there's a communal parking/picnic area a short walk away where Support Crews are permitted (opposite The Glen Cafe).
Access Point/Supplies – 143 Miles – The Glen Cafe, St Mary's Loch, TD7 5LH. 10am – 5pm (Kitchen closes at 4pm).
Access Point – 146 Miles – End of St Mary's Loch, Runners Crossing A708 Road – Approx Postcode TD7 5LF – limited passing bay's on this end.
Access Point – 155 Miles – Traquair Village Hall Car Park, 1 The Bield, Traquair, Innerleithen EH44 6PJ – No camper vans permited – this is not our venue.
Resupply Point – Off route – Co-op Innerleithen, EH44 6QZ, nr Traquair – Open 7am – 10pm
Checkpoint 8 – 164 Miles. Fairnilee Fishing Hut, Beside the River Tweed, B7060, Approx TD1 3PR/TD1 3PP. NT45875 32580. Cut off 7.48am Tuesday (74 hours). Max 1 Support Crew Member.
Access Point – 167 Miles – Galashiels Swimming Pool Car Park, Livingstone Place, Galashiels, TD1 1DQ – Various other Access Urban Points for the next 5 miles.
Resupply – just off route – Asda 24 hour, Galashiels – TD1 2AG (other options available, not necessarily 24 hour)
Resupply – just off route – Co-op Convenience Store, High Street, Melrose, TD6 9RU. Open from 7am – 10pm.
Access Point – 172 Miles – Runners cross the Chainbridge (short walk away), Parking at St Mary's Rd, Melrose TD6 9LJ.
Checkpoint 10 – 182 Miles.
 Lauder Public Hall, The Avenue, Lauder, Approx Postcode TD2 6TD. NT53050 47670. Cut Off 3.54pm Tuesday (82 hours). 
Max. 2 Support Crew Members.
Resupply – 182 Miles – Shops, cafes', pubs, takeaway options in Lauder, TD2 6TW.
Access Point – 194 Miles – The Watch Water Fishery Cafe, (Hot drinks, uncertain opening times) TD11 3PG.
Checkpoint 11 – 197 Miles. Longformacus Village Hall, Duns Rd, TD11 3PB. NT69345 57095. Cut-off 10.39pm Tuesday (89 hours).
Access Point – 204 Miles – The Square, Abbey St Bathans, Duns TD11 3TX.
Access Point – 210 Miles – Southern Upland Way, Duns, TD11 3RT
Finish – 214 Miles – Cockburnspath Village Hall, Callander Place, TD13 5XY. NT77363 71195. Finish – Cut off 10am Wednesday (Total time 100 Hours)
Would you like to be a Volunteer?
---