"I'd rather run 100 miles again!" This was my response (referring to the Chester Ultra® 100 Mile Race) when asked the day before how I felt about Snowdon Ultra® 50 Mile Race. 
My concerns were two fold, firstly it was October not May and, secondly, the worst that could happen on Chester is you do a few laps of a farmers field at 3am before making your escape through a stile, coming off route in the Carneddau and Glyderau because you're lost at any time of day or night is an entirely different beast.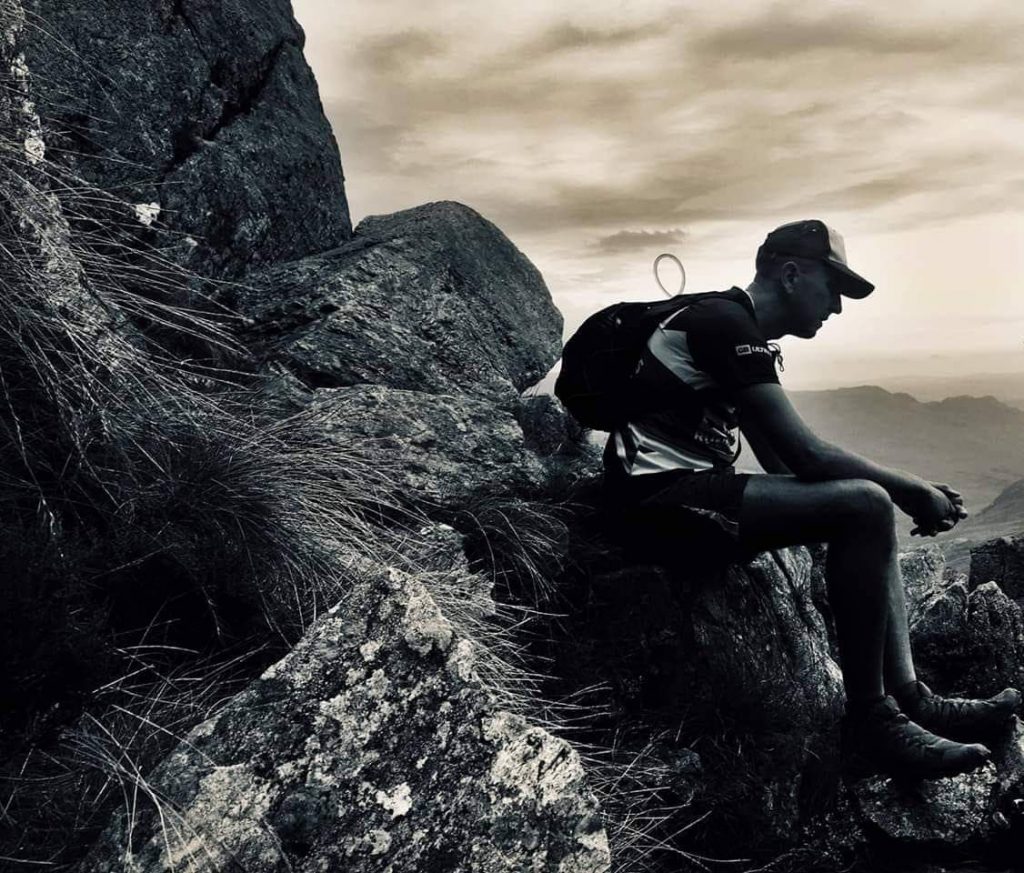 Much like running, navigation is my strong point lol. I also do it from memory as I don't own a fancy pants watch (Let's refer to it as a F.P.W. from now on, although my watch does tell the time controversially. £9.99 from Argos if you're interested in orange no less.) or a hand held GPS unit.
Did I mention I was also worried about the weather as a few weeks earlier we'd been blown and washed off Tryfan's Heather Terrace and managed only 10 miles of an 18 mile recce in 5 hours before calling it a day…and it had rained a lot leading up to race day.
RACE DAY
And so to Snowdon Ultra® race day. I was graciously offered a room in a cottage from some friends rather than a wet 'n' windy night in a tent so managed to get a few hours dry and warm sleep. It was dry and quite mild at 6am for October in Snowdon. Although I noticed I had a wet back. Turned out my bladder (not that one) was leaking rather than I'd broken into a sweat before even starting. Fortunately I had some spare pouches so a quick decanter and I was off, admittedly a few minutes behind everyone else!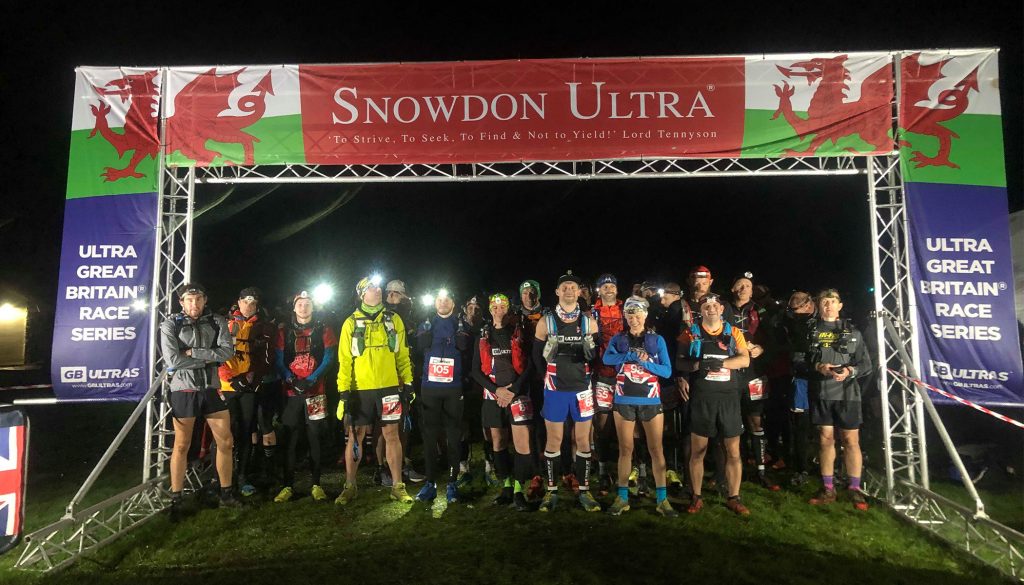 My plan was to try and catch a couple of friends by CP2 (Let's call them Gareth and Nicola to keep their anonymity), for their thrilling company not their fancy pants watches honest, who were doing the Snowdon Ultra® 100 Mile Race (They'd started 15 minutes before the 50). So I had to put a veritable shift (for me at least) in. Fortunately the first 8 miles to CP1 is relatively flat and runnable and I managed to catch them by the start of the ascent up Heather Terrace although it turned out this had been cut. If I'm honest there was a slight tinge of disappointment as I'd recce'd the whole route a few times and prepped for it and it's a stunning section of the event but to be fair this would mean covering most of the mountains in the October daylight.
So up and over the low route with Tryfan and the Glyders to our right and the slippery (literally) slope down to CP2 and the start of the ascent up Snowdon CP3.  Navigation isn't an issue up the Pyg track and down the Miners track (I love this run down) and back to CP4. 
The weather turned on the descent and as I was waiting for my companions, I ended up getting cold and even after changing into my spare gear was still feeling the chill. Luckily, a saviour (who I'd met on previous races and recces was crewing her other half) with a van and let me jump in, whacked the heating up and even got the kettle on…What her other half thought of a semi naked man being warmed by his beloved in the back of his van I can only imagine…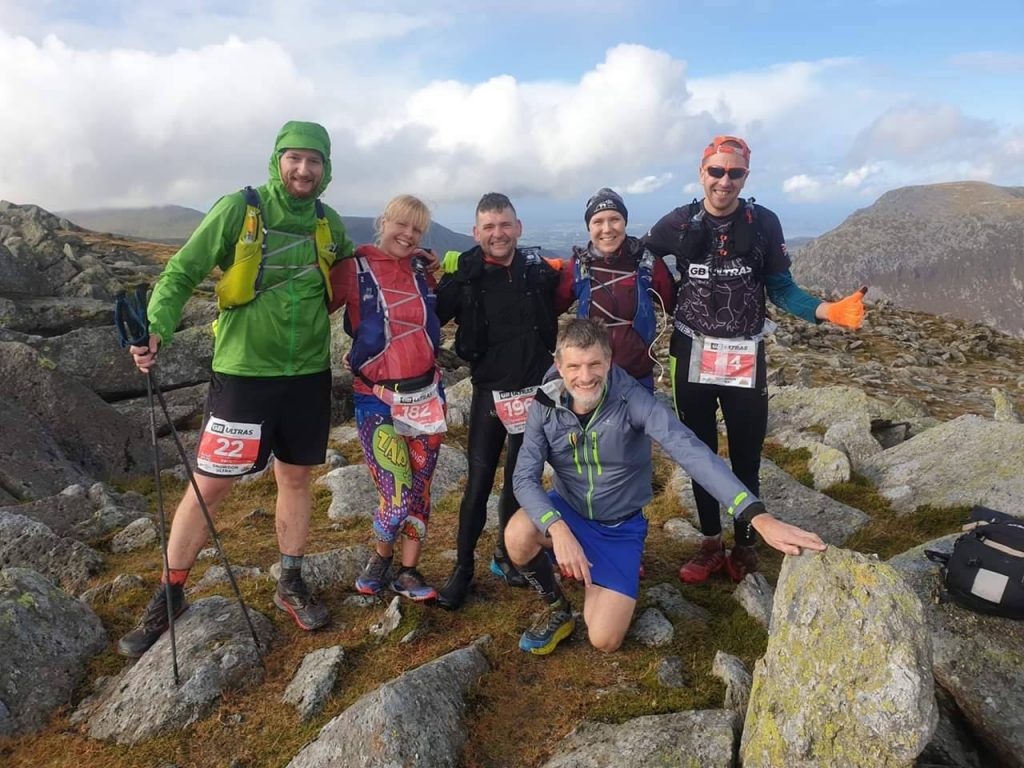 As is the way in these parts the sun had dared to show it's face on the ascent of the Glyders and stunning views back to the Snowdon Horseshoe to our left and The Carneddau and my bête noire that is Pen yr Ole Wen to our right. 
All I wanted at the start of the race was to summit Pen yr Ole Wen before dark and the odds were looking favourable as we made the descent of Devil's Kitchen into CP5. It's a Choose Your Own Adventure Series (ask your parent kids) up Pen yr Ole Wen and it really doesn't matter which path you choose as long as it's vertical!  
It was a small battle won to get to the top in daylight. On the summit we were advised the Carneddau had been cut and we were coming off early.  Only problem with this was I hadn't recce'd this descent apart from a small detour when I went wrong a few weeks previous and had began to lead us down until someone with a F.P.W. (all is forgiven you disciples of Our Dear Lord Garmin) took great delight in informing me that although my nose unlike their aforementioned F.P.W. will last for around 80yrs before giving up I shouldn't be following it blindly in the mean time!
Fortunately, I hadn't realised I was in the company of the messiah, (a.k.a Gareth who is just a really naughty boy) who had recce'd this descent but… in reverse… in the daylight as it's part of the 100 race led us all to the promised land a.k.a. #TeamCaroles Fiesta. I imagine my feelings of being handed a warm pot noodle was pretty much how the Israelites felt.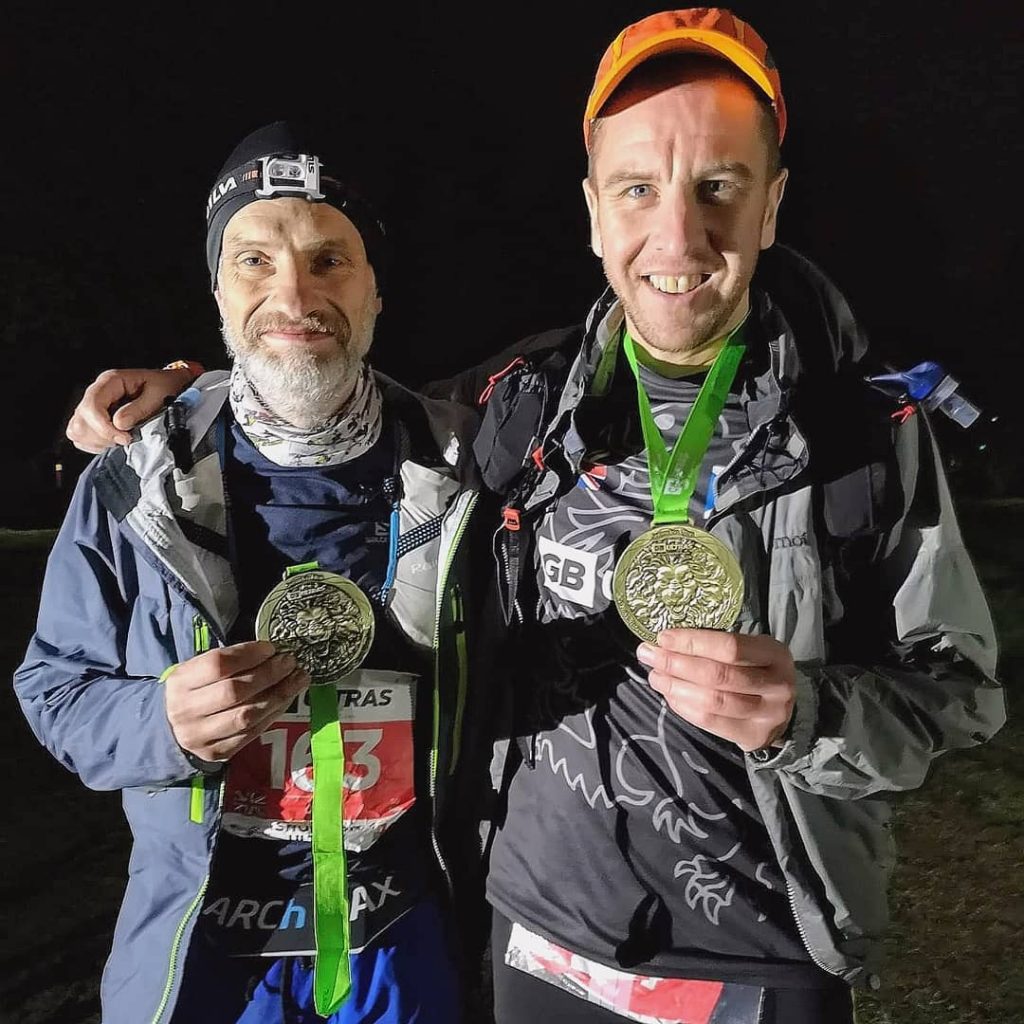 Getting off the big stuff felt like we'd already finished for me at least. Now it was just a "flat….ish" 15 mile run to Llyn Crafnant and Llyn Geirionydd and those 6ft Killer Ferns ©®™ if you took a wrong turn. The euphoria of knowing the hard work was done soon lead to a feeling known as tiredness… But by this point our particular cult had garnered rather a following so spirits were kept high by trail tourettes kicking in after 15hrs on the go where the conversation isn't even something you'd confess to your priest…
And so there we were sometime around 3am and many moons after starting, at the finish and the best bacon and egg butty I've ever had (cheers chef).
THE JOURNEY
But what about the t-shirt, the bling I hear you cry…
Well, WARNING what follows is a soppy ending, while the medal is the biggest shiniest bling this side of Mr T and the t-shirt may even be a keeper, I don't keep medals, (my mum or Oxfam might get them, sometimes I don't even take one) never mind shirts.
So WHY do it I hear you exclaim… Well for me it's for being out there, the escape, the challenge, the hills, the trails, the freedom, the journey, very rarely the actual running but for me the biggest prize from all this are names, ( not in some hitlist way, well some maybe but every hero needs a villian right) but names of friends I didn't have before I started all this, some may say, insanity.
So this then is all for you! (you who shall remain nameless as you know who you are, who many, hoping forlornly there's many, still reading this won't) … See you all down the trail…
by Iain Ferguson