GB Ultras Statement re Beacons Way Ultra 100 Mile 2020 & Covid-19:
Option to stay in the 2020 Beacons Way 100 Mile event, or to transfer to another event or to defer to Saturday 24th July 2021.
Due to the unprecedented nature of the current pandemic and national lockdown we feel its time to reach out to each entrant that is currently signed up for the Beacons Way 100 Mile scheduled to take place on Saturday 11th July 2020.
We are currently awaiting feedback from the Brecon Beacons National Park and a number of authorities and organisations at this time and until confirmed we can only speculate whether a number of upcoming events will be proceeding as planned.
We are obligated to fulfil contracts with runners and therefore have to await government guidance.
The majority of the 2020 event team contracts, (suppliers, medals, buckles, technical t-shirts, venues, medical teams, mountain leaders/first responders, etc) have long been pre-paid along with VAT paid to the government so we need the event to proceed if it is safe to do so but with new practices and processes in place from the event team, medical team and from runners and support crews. Therefore communication of these processes is crucial.
If small events like Beacons Way 100 Mile are allowed to proceed then we'll be bringing into action our extensive Covid 19 risk assessment and event plan which includes circa 130 changes to the event procedure.
GB Ultras are, alongside specialist advice from members of the medical profession, working on covering all of the new planning and event procedures necessary to maintain your safety wherever possible during the 2020 event.
Options for the upcoming Beacons Way 2020 event
We also know that your training for the event has been impacted greatly. We realise that your training programme would have included taking part in other events which have likely been postponed nationwide. We also have to remember that the Brecon Beacons can be unforgiving and often very remote at times, therefore we would prefer all 2020 entrants to defer to 2021 on this basis.
2021 paperwork is complete and the provisional date for next year would be Saturday 24th July 2021 (6am start) with a 100km Beacons Way option taking place from Talybont-on-Usk at 6am on Sunday 25th July 2021, but as of yet, and quite rightly, we are awaiting permission from the Brecon Beacons National Park Committee and the Black Mountains Land Partnership, from Monmouthshire Council, their Safety Advisory Committee, the Graziers Association, Jeffreys and Powell, the Honorary Artillery, the National Trust, Natural Resources Wales, Welsh Water, Duke of Beaufort's Estate, Cnewr Estate, and Llanthony Court Farm, amongst a great many other landowners and venues. The same applies across other events at this time.
The following options are available for entrants:
Remain in the 2020 event (with reduced numbers of runners);
Defer to Beacons Way 100 Mile on Saturday 24th July 2021;
Defer to Beacons Way 100km on Sunday 25th July 2021;
Transfer to another GB Ultras event in 2021.
Please email info@gbultras.com with your preferred option and we'll make the necessary arrangements as soon as we can. Please allow 48 – 72 hours for a reply due to the large influx of emails across the events at this time.
Please note: All entrants will still have the option to sell their place to another runner up to 3 weeks prior to the 2021 event and will also have the option to defer on the chosen event to 2022 (for that event) if needed.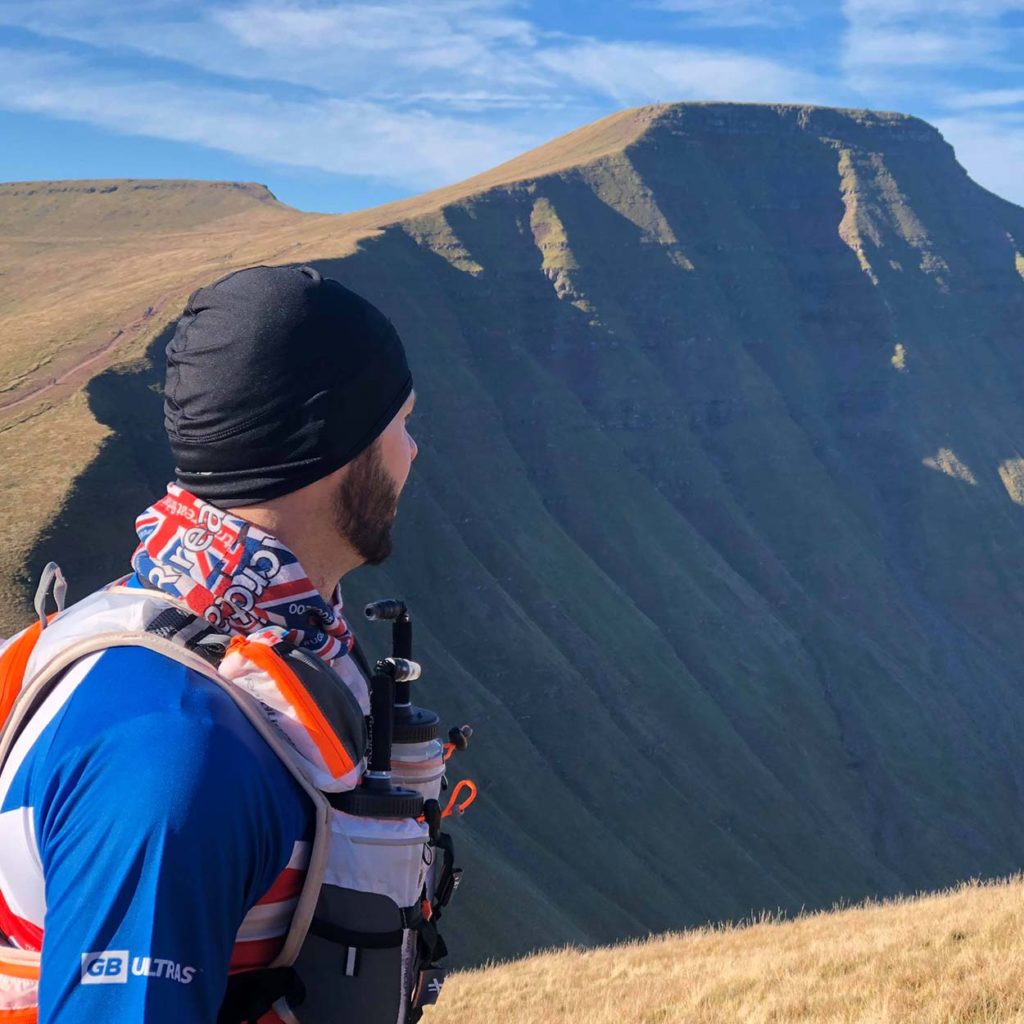 Grand Slam Entries
Re the GB Ultras Grand Slam 100 Mile – for any participants entered into the Grand Slam, any events that are postponed will form part of the Grand Slam of 2020-2021, so effectively, 2 years of events will roll into one.
We hope, like everyone, that the social distancing and the lockdown is effective but realise that long term changes to how we all behave in social situations are necessary to protect against the spread of the virus, thereby protecting the vulnerable and the NHS, and these changes are an essential beacon for events to survive through this period, however small the number of participants there are involved.
As an events company, we really appreciate the understanding and all the support from the running community during this unprecedented time and look forward to your reply to info@gbultras.com …
Best wishes to you and your family,
GB Ultras
Wayne Drinkwater, GB Ultras Race Director.