GB Ultras Statement re Chester Ultra 100 Mile 2020 & Covid-19:
We hope you and your family are all keeping well during this time.
Chester Ultra 100 Mile 2020 Race Update
At the time of writing this email to you, parts of the North West of England are now under the Very High (Tier 3) restrictions that have been put in place to reduce the transmission and spread of the Covid-19 virus. Having absorbed the latest information, we're now letting you know how this affects the Chester Ultra 100 mile race, what we are doing to mitigate the effects and the options available to you at this time.
It is inevitable that other parts of England will be placed under these restrictions in the immediate days and weeks, affecting more and more of us. In addition, you will also be aware of the total lockdown in place in Northern Ireland and Wales which prohibits travel in or out of these regions, together with restrictions in movement in significant parts of Scotland (which advises residents in affected areas not to travel out of their local health authority or non-residents into a restricted area).
As part of the heightened Tier 3 level for England, the following restrictions and advice are in place regarding travel. These are:
Residents in Tier 3 areas should avoid travel in or out of the affected area apart for very limited reasons such as work, education and the need to provide care.
Residents in Tier 3 areas are advised against overnight stays in other parts of the UK
People living outside Tier 3 areas are advised against overnight stays in Tier 3 areas
For international runners, quarantine restrictions may be in place depending on the country you are arriving into the UK from. Please check https://www.gov.uk/foreign-travel-advice for any restrictions that apply to you on your arrival. Please also be aware that these are continually reviewed and updated by the UK Government as the situation in each country changes.
These latest restrictions now affect the Chester Ultra 100 mile race scheduled for Saturday 21st November 2020 in the following way:
The Chester 100 route
Part of the Chester 100 route currently heads through Merseyside – in particular the Halton and Widnes local areas. These areas are now under the above Tier 3 restrictions. We have contacted the local authorities regarding the permissions for this section of the route and await their advice given the new situation in these areas.
There are also towpath improvement works along the Shropshire Union Canal which forms part of the race route. These works have resulted in closures of the towpath in areas and diversions are now in place.
What we are doing at the moment
We are now in further ongoing discussions with the remaining local councils (who are not currently in Tier 3 restrictions), Canals & Rivers Trust, Forestry Commission (maximum of 30 people despite the UKA exemption) and other local landowners who provide permissions for the race. These discussions will re-affirm the permission for the race to go ahead on a Covid-19 secure basis, any restrictions that may be placed on numbers of runners and any restrictions on land use.
It is highly possible that these local authorities will not allow runners from restricted areas to attend the event, in keeping with UK government advice.
We are assessing the impact of the canal towpath improvement works that have now also started in the area. This includes visiting the area and reviewing the diversion routes provided. We understand and appreciate that doing these works now whilst public usage is lower than in the summer months will allow the towpath to be restored to its full capability before the warmer weather in 2021. Full details of these closures are here:
https://www.cheshirewestandchester.gov.uk/documents/parking-roads-and-travel/roads-and-roadworks/towpath/canal-towpath-temporary-diversion-closures-and-notices.pdf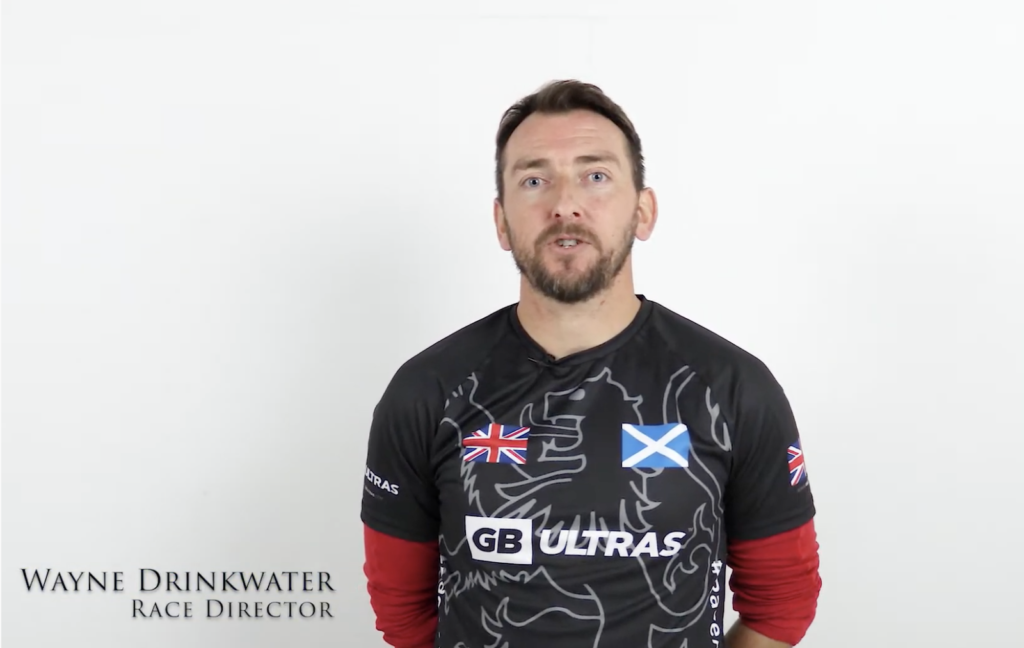 In view of the above, we are working through various options for the Chester 100 route taking into account the avoidance of Tier 3 restricted areas and the above mentioned works and are looking at adjusting the route (and obtaining the necessary landowner permissions) to circumvent these. We will aim to provide full notice of any agreed changes as soon as we can however please appreciate that a number of councils and local authorities remain on limited staff and replies are currently taking longer than pre-Covid times.
Options available to you right now
As I hope you can appreciate, this is a rapidly changing situation with announcements happening almost daily. We are working furiously to keep up to speed with the changes and how these affect us, and you. We aim to communicate the changes to you as quickly as possible but please be understanding that there may be very last minute or very short notice changes that happen between now and the race date.
We fully understand that runners are uncertain if Covid-19 restrictions will remain in place come race day and even that new restrictions will come into force which prevent them from travelling outside of their area. At this time, we can now offer you the following options should you decide not to take part in the event on the 21st November.
Defer to the 2021 race:
Defer to the 2021 Chester 100 Ultra on Saturday 29th May 2021;
Receive a voucher:
Receive a Voucher for the value of your race entry fee which can be used against any GB Ultras event over the next 3 years (expiry date 31/12/2023).
If you wish to take up either of the above options, please email events@gbultras.com with your preferred option by 01/11/2020 and we'll make the necessary arrangements as soon as we can. Please allow 7-10 days for a reply due to the large influx of emails across the events at this time. In the event we don't hear back from you by this date, your place will REMAIN in the 2020 event and we will continue to keep you fully updated of the plans for the race as we get to know these leading up to race day.
As mentioned above, there maybe late notice due to these very changeable times but we will try our upmost to get these updates to you as quickly as we receive them. We are determined to hold the race, continue to adapt to the ever changing situation and we have our Covid-19 Event Procedures ready to go.
Please note, this is NOT a race cancellation email – we are providing you options if you are unable to take part in the race based on the situation and information available at this time, giving you a chance to review your travel plans and your training regime for the event.
If you've any other questions, please email the team at events@gbultras.com. Please do not reply back to this NO-REPLY email directly as this email account is not monitored.
We look forward to hearing back from you.
Many thanks
The GB Ultras Team