We're Ultra Runners!
---
Ultra Marathons built by runners for runners. GB Ultras take some of the most amazing aspects of some of the most marvellous Marathons and Ultra-Marathons in the world and forge them together to create a unique Race Series. The GB Ultras Race Series is designed to aid a Marathon runners transition into the world of Ultra running and intrigue and tempt runners where not many venture, 'the road less travelled' and offer a Series of running events that will act as stepping stones into the Ultra running world.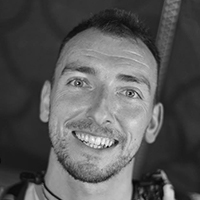 Wayne DRINKWATER
The man behind the GB Ultras Ultra-running events.
Mixing a business and management background with his love for running,
Wayne's ambition is to create a title race for Great Britain.
---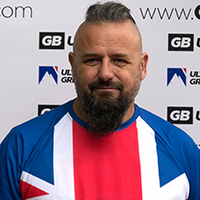 Haydn Baker
Haydn has been running seriously since 2009 when he made some life changing choices turning his back on a less than healthy lifestyle. Since then he has participated in dozens of marathons and ultra-marathons across the UK and abroad with a preference for mountainous, rugged trails. Haydn has also been involved in volunteer duties on numerous races and will be a familiar face to many of you here. He is also part of the admin team behind the flourishing Facebook running group,
the infamous Dirty Daps, Muddy Tracks which has gone from strength to strength. Today his main motivation is the deep contact with nature that comes from ultra-trail running and also the human aspect of the sport, meeting so many great people along the way. He also loves the logistics side of it all, happiest buried in his beloved maps plotting routes, checking details. His motto in life is 'Learn, share, grow'.