JOIN THE AMBASSADOR TEAM
Want to join the GB Ultras ambassador scheme?
We're looking for new members to join our GB Ultras ambassador team and become the rising stars of the GB Ultras community. We are beginners to elite ultra-runners with a passion for the sport. We go a step further, and beyond, always supporting each other and sharing a passion for ultrarunning.
Online, on a checkpoint or on the start line, we believe that by showing true sportsmanship, inspiring others brings the GB Ultras community alive.
---
---
Our Ambassadors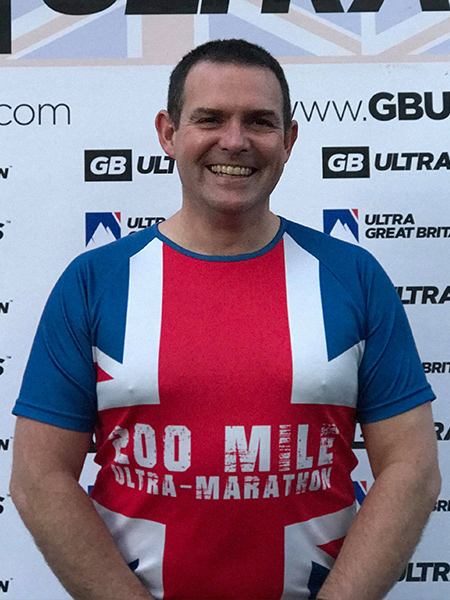 Ian Yates
---
Being an IT Product Owner for a software development company gives me a lot of opportunities in creative ideas and exciting technology, but this has nothing on the love I have for running.
My preferred distance is Ultra Running. Ultra-marathons take you beyond beating your personal best, they give your more of a mental challenge.
Ultra-running has strengthened my mind and given me the belief that I can actually achieve any goal and complete it. Ultra Great Britain 200 mile 2016event (1st Edition) was personally my favourite event to date. I surprised myself by finishing in 4th place.
Taking part in all types of distance running on different terrain is constant motivation for me, from my first race in 2015 all the way up to the present I still think "I just did that". The running community is beyond amazing how we all support one another and I have found myself some true friends along the way.
Being an Ambassador for GB Ultras is beyond a pleasure, I love that GB Ultras shares the passion that runners have. It's not just a company, it's a family and I can happily say there is no-one else I would be rather be an Ambassador for.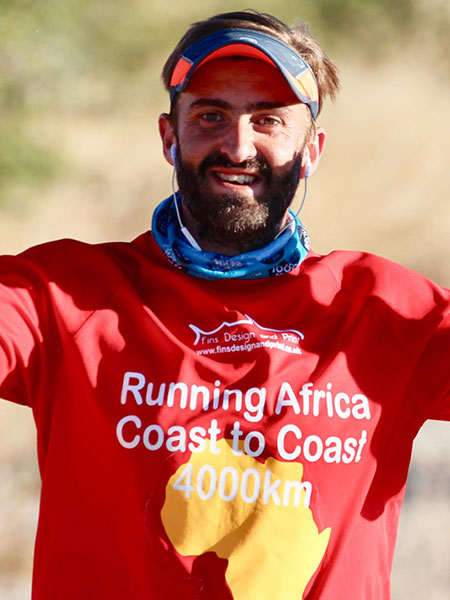 Brendan Rendall
---
I took up running in 2006 after a New Year's Eve bet to run a half marathon. Three months later and 3 stone lighter, I went on to complete my first half marathon in a time of 1hr 24mins and a month later I completed my first 10km in 38mins.
This newly disciplined lifestyle with training and racing regularly saw me take on my first marathons in 2009 completing2 marathons within 3 weeks, both sub 3hrs15mins.
In 2011 I then cycled from John O'Groats to Land'sEnd in 13 days and after this I competed the London Marathon with just one day off. My next natural step was to turn to Ultra Running in 2015, where I completed 3x50km Ultra Marathons and ran the Wainwright 192 mile's Coast to Coast (self-supported)through the Lake District, North Yorkshire Dales and North Yorkshire Moors in 8 days.
In July 2016 I realised my dream of becoming the 1st person to run the full length of Malawi, 708 miles in 27 days raising an incredible £35,354 funding the construction of a Science and Art building for the FOMO secondary school, a charity in southern Malawi supporting orphans. To end an incredible year, on returning from Malawi, IranJohn O'Groats to Land's End in 35 days.
In 2017 I completed Ultra Great Britain 200Miles, the Race Across Great Britain, finishing in 80 hours as part of my preparation to Run Across Africa.
All my training and racing since 2006 has proved perfect prep for my dream ofRunning Across Africa.  And soon the 8th September 2018 Iran into the Indian Ocean completing the epic 4000km Run Across Africa fromNamibia to Mozambique meanwhile continuing the fundraising for Friends of Mulanje Orphanstakingthe amount raised for charity to over £80,000throughout the years, andI will be hoping to announce my biggest challenge to date at The National Running Show in January2019.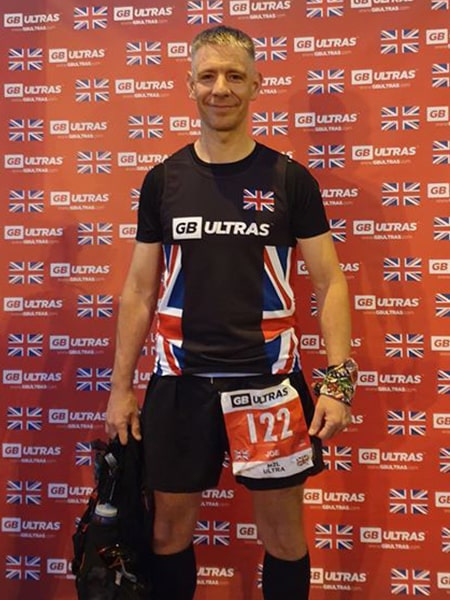 Joe Jones
---
What do you do for work?
My current day to day job is a Dog Trainer in the Royal Army Veterinary Corp, I've been in the miliatry since 1997. I was a physical training instructor preparing and training soldiers for all types of environments, now I'm UKA Running Coach an Endurance Trained leader and run and train the Regimental Cross-Country Team. I have completed operational tours all over the world and all different types of environments. I have quite a few qualifications which I have gained in the miliatry from Mountain leader, GPS instructor and Ski leader to mention just a couple.
Running Back ground?
I've always been an outdoors person as a child I spent most weekends walking with my parents or grandparents covering most scenery the north of England has to offer. The next natural progression for me was running although I do a lot of cardio though work, there is nothing better than open fields and hills, I prefer trial running over road running not to say there's anything wrong with road running.  I have been running for many years everything from short 5k up to ultra-distance. I have a great wife Anita who supports me and who also volunteers when she can at the GB Ultra Events.
Favourite Race to Date?
Has got to be the Snowdon 50-mile race, I love the mountains the free dome and the technical terrain which it offers.
As an Ultra Ambassador, I'm always happy to help with any question with regards to map reading, and where needed encouragement and support to help you reach your full potential. All else failing a smile on the way round.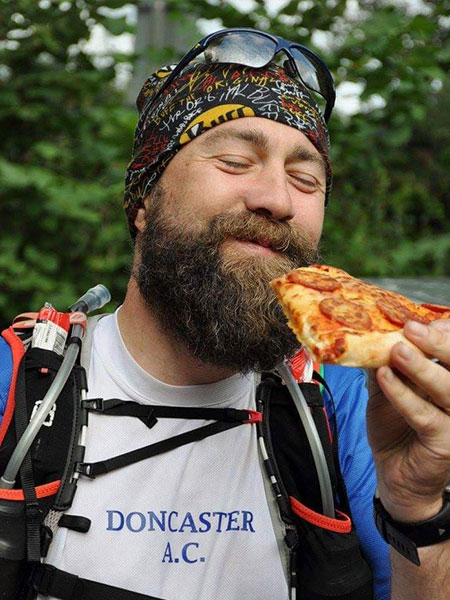 Martin Hookway
---
Within my day-to-day job I work with children who have complex needs, I sleep at the children's home 3 days a week. Trying to find the right balance of work, life and training has been a real challenge in itself. I'm also a family man with4 children and 1 grandchild.
I have a great passion for Ultra Running and I am Ultra Running Captain at Doncaster AC.
When I was made redundant from 2 jobs this freed up a lot of my time and I fell in love with running, I then took on a role as support crew for a World Record attempt. This was to raise money for Brain Tumour UK by completing the most back to back Marathons by a group of people. Over the 18 days I did my first marathon unintentionally, I ran more hours than I slept! It made me think "what can my body actually achieve if I had the right mind set and training" so this led me to my journey, since then I have ran 12hr, 24hr and Ultras from 50 miles up to my biggest achievement to date, the 2017 Ultra Great Britain 200Mile Race where I won the 3rd Male trophy.
Mountains, Hills, Forestsand Countryside running really helps me clear my mind and I'm really looking forward to the future as an Ambassador and taking on the Race Across Scotland 2019 (4th Edition).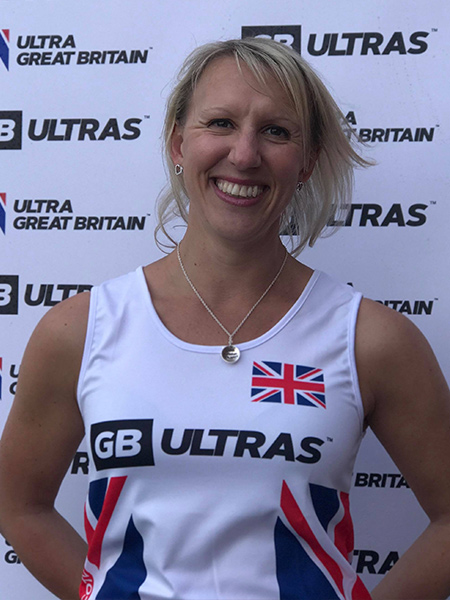 Louise Tidbury
---
In 2009 I trained for a whole year to complete my first marathon, the LondonMarathon. I then completed the London Marathon for the next 3 years and it then felt to me that a marathon didn't seem so daunting, so I started entering more each year.
In 2016 I had completed 47 Marathons which saw me reach the accolade of 52 Marathons in 52 weeks. This then led to a very special moment for me, as I finished my 100th Marathon on the 24th June 2017.
I started the process and transition into becoming an accomplished ultrarunner in 2018when I decided thatI would push myself to my limits. Going from completing 26.2 mile Marathons' to completing the Ultra GB, Race Across Scotland 215 Mile Ultra-Marathon in an amazing 87hr and 54mins!!  I was beyond grateful to be apart of such a beautiful experience. Running has truly changed me as a person, its not only given me physical strength but mental strength too.
Being part of a running community is so positive and being an Ambassador for Ultra Great Britain is such an honour. To be able to represent a sport and a company which you feel so passionately about is a privilege. Being there to help other people achieve their goals and dreams is just amazing and I hope to be a part of this forever.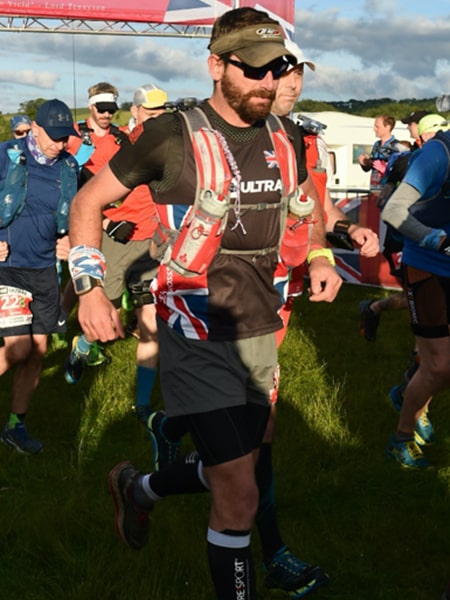 David Rayson
---
I live in the Lake District with my partner and children and work as a freelance Arborist.
Running has always been deeply embedded in my family whether it be sprinting, cross country, Ironman triathlon or ultra-distance.
My siblings and I have always supported each other in their goals and when I joined GB ULTRAS in their first event, I soon realised that the support and camaraderie mirrored that of a family! I'm currently approaching 12 years of ultra-running and my proudest moment to date is completing the Ultra Great Britain 200-mile event in 2017. I still like the odd marathon (92 so far) but much prefer a good long day out in the hills. Happy trails!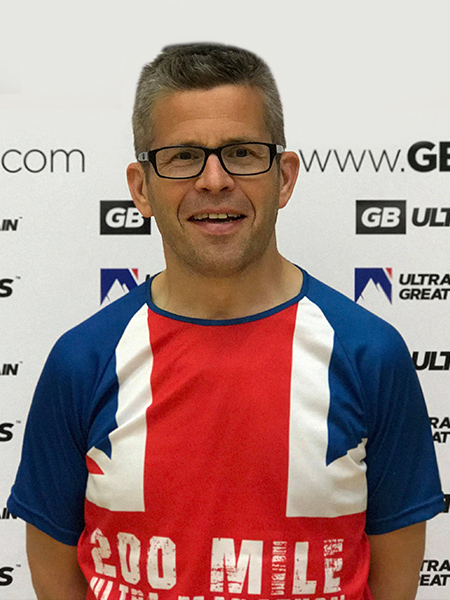 Colin Green
---
I'm a director of a company called Physio Matters Neurological Ltd and manage a team of physiotherapists. I'm a neurological physiotherapist and work with people who have conditions such as traumatic brain injuries, stroke, multiple sclerosis and spinal cord injuries.
I love my job and incorporate many recreational and sport activities into rehabilitation and this is where my love of running works alongside my job. I joined Royton Road Runners and have ran marathons in the UK, Europe and US. I then turned my head to Ultra-marathons as many of my friends were entering.
In 2016, I completed the Hardcastle 12 hour race with 47 miles. I jumped straight up to Ultra Great Britain 200 Mile Race in 2016 (1st Edition) and that was where my Ultra journey truly began.
What I love about Ultra Running is the support you receive, after entering The Spine I broke my rib 70 miles in, I then used Chester 100 as my comeback.  I've also helped marshal at the top of Snowdon on the 1st Edition of the Snowdon Ultra 50/100.
I'm so please to be able to say I have completed all threeUltra Great Britain 200+ Mile events which I consider to be a great achievement. My running goals are to continue to enter as many Ultra Great Britain Race Series events as possible whether it be as a runner or marshal, and to finally complete The Spine.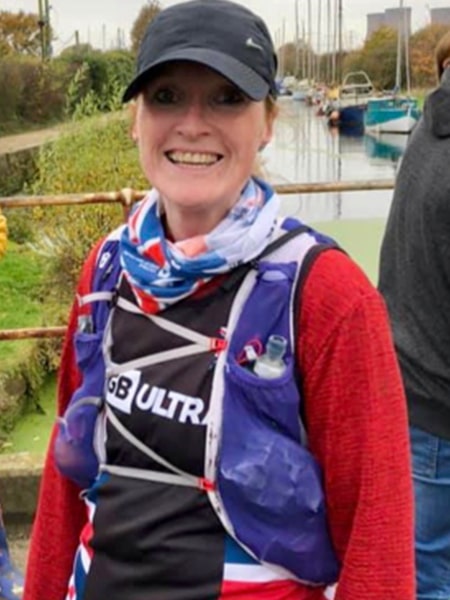 Denise Zachariasz
---
I'm married to (Michael) with a daughter (Katie) who has type 1 diabetes and I work for Royal Mail
I started running 7 years ago with Warrington Plodders (couch to 5k) and as I loved running so much, I was able to train to become a run leader. I'm also a member of the Warrington Running Club.
Initially I ran distances between 5k and marathon and once I'd achieved my personal bests at these distances, I thought what is next?
I decided to try trail running and fell in love with it!! I ran both half and full marathons on trails and then I entered my first ultra marathon which was The Sandstone Challenge (34 miles) and learned a lot of lessons about how to eat & drink at the right times for me and when to walk instead of run.
Then I found GBUltras…………….
L2M in 2016 was their first event and I loved it!! Wayne and his team were fantastic.
I've entered and completed other races, but I still kept coming back to GBUltras. When I was asked to become an Ambassador I was thrilled to accept and love to meet new runners and help them go on to achieve their goals.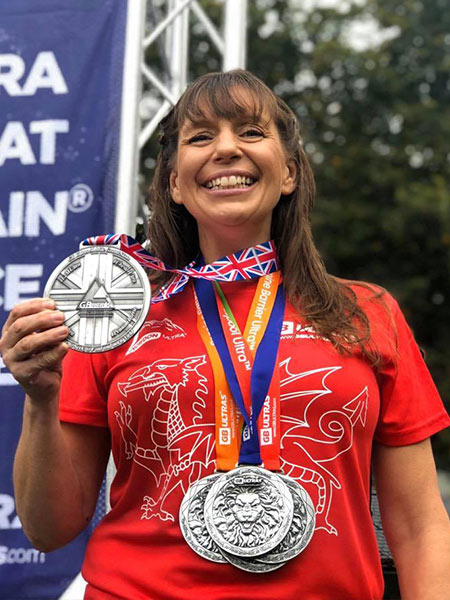 Sarah Woodiwiss
---
My running journey started when I sadly lost my father to cancer and as a family, we wanted something good to come out of the sadness, so I ran London marathon to raise funds for Blesma that supports ex-servicemen who are injured in service. I had only twelve weeks to train and I survived barely.
After London Marathon I got the hang of running and completed two years of road marathons raising money for various charities but then looked around for a new challenge. I came across GB Ultras and nervously turned up for one of the free recces and having been looked after and being reassured by Ian Yates and others that I wouldn't die I completed my first ultra in 2018.
Last year I achieved my goal of completing the GB Ultra Grand Slam and when I crossed the finish line in Snowdon, I couldn't believe that my little legs had carried me that year to my planned end game. I am always at the 'fun- bus' end of a race but what I lack in speed I make up for in determination and stubbornness and what was even better I finished with a friend as I have done for every race I have entered. I love the team approach to GB Ultras, and I enjoy supporting new runners I meet to achieve their goals of finishing the race and getting the job done and how can you not when each race is set in such beautiful countryside.
I'm sure those that know me know I have an amazing personal support crew in my hubby Mr Woodiwiss who has been with me every step of the way. He buys the kit, my shoes, my food etc and he is at each checkpoint cheering me and others on. I always say my achievements are shared with him as he keeps me calm and kicks me out of checkpoints if I need it and is my rock. Behind every ultra-runner there is a support structure and I am forever grateful to checkpoints at GB Ultras who have helped me dress blistered toes and had just the right food I fancied to keep me going. I also have a daughter who just thinks I'm just plain bat crazy as she watches me hobble about the house after finishing another ultra and I have other hobbies such as my three horses, cats and dogs which take up my other spare time. My real-life job is working in the home educating children with special needs.
I was very honoured to be asked to be an Ambassador for GB Ultras - they are my running family and they have helped me achieve goals I never thought attainable. I look forward to seeing everybody out on the trails for fun and laughter my nickname is 'Laugh on legs' you will know I'm around "Ha ha ha ha".