Manchester to Liverpool Ultra
---
Reversing the Successful #L2MUltra Route, With Live Online GPS Tracking to allow Family & Friends to Track Your Progress throughout the Day. Runners Start the Race close by to the Grounds of the World Famous Manchester United Football Club. This Unique Race is a Heavily Supported 50 Mile Ultra-Marathon following the Trans-Pennine Trail and the River Mersey from Manchester to Liverpool. The course is a Well-Marked, Fast 50 Mile Race with a 14 Hour Cut-Off, and is ideal for both the Seasoned Ultra-runner looking for a Personal Best on the distance and also a great introduction into Ultra-running for Beginners. Magnificent Support at 7 Checkpoints from the GB Ultras Team.
Good Friday 19th April 2019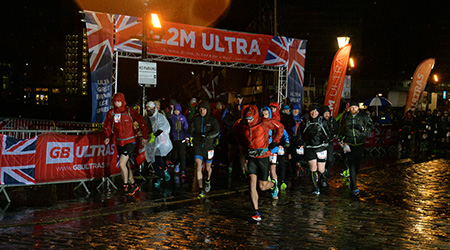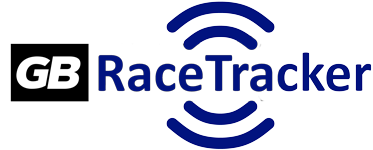 Watch the Race Live with GB Race Tracker
You can now watch the entire race unfold live thanks to the live tracking we use for this event
CLICK HERE >
---
GB ULTRAS 50 MILE GRAND SLAM
Take on ALL 4 of our 50 Milers for the Grand Slam Medal & Hall of Fame
FINISHERS ARE AWARDED 3 UTMB POINTS!

In the lead up to the Race, GB Ultras Running Club organise Free of Charge training runs covering the entire route section by section to help build confidence and prepare runners for the upcoming 50 Mile Race.
Top 100 finishers earn a Gold 'M2LUltra' Medal, 101-200 finishers earn a Silver 'M2LUltra' Medal and 201+ finishers earn the Bronze 'M2LUltra' Medal. The 2019 Manchester to Liverpool Ultra 50 Mile is part of the GB Ultras 50 Mile GRAND SLAM!
There are additional prizes for the Top 3 Male & Top 3 Female finishers & also for the Top 3 Teams to Complete the Race (based on accumulated time of their first three finishers). At the Finish Venue, food is pre-paid for Finishers, along with all Official Professional Photos too.
Manchester to Liverpool Ultra
Ready for the challenge?
SOLD OUT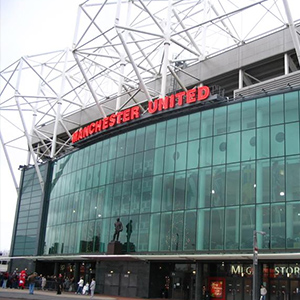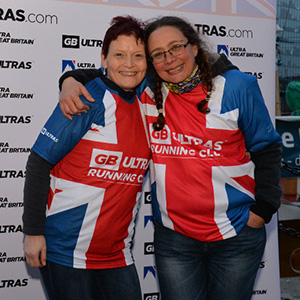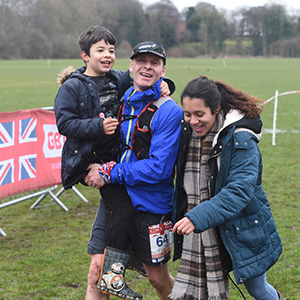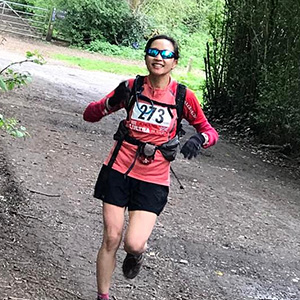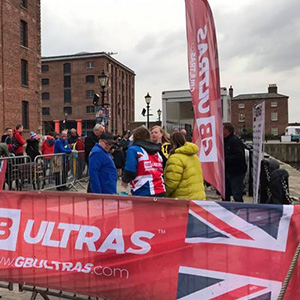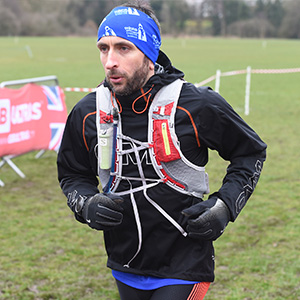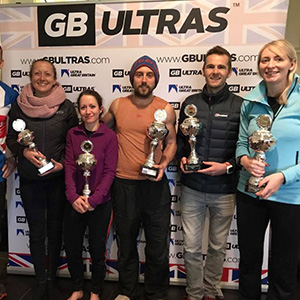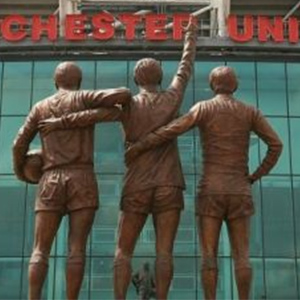 Full Race details
---
Manchester United Football Club, Car Park N2, Sir Matt Busby Way, Manchester, M16 0RA
North End Sports & Social Club, British Railway Club, Melling Rd, L9 0LQ
At Start Venue
Pre-Race Registration 2019.
5.30pm – 9.00pm Registration and Kit Checks.
TBC 2019 – Race Day
4.00am – 5.30am Registration and Kit Checks.
5.45am Race Briefing.
6am Race Start.
In Association with GB Ultras Running Club, the U.K's 1st Dedicated Ultra-Running Club, all entrants are invited to join the Team on training runs covering the 2019 L2M Ultra 50 & 100 Mile route prior to Race day. You can attend as many as you like, and one or both days with the aim of learning the route and increasing confidence should any markings go astray come Race day. You'll also have the chance to meet other runners taking on the Race.  As always, these are free of charge.
Saturday 12th January 2019 – Manchester to Liverpool Ultra RECCE 1:
8am: Start N2 Car Park, Manchester United FC (advised not to park at N2 but possibly at Media City), Sir Matt Busby Way, M16 0RA. Finish Latchford Locks, Warrington, WA4 2XX. Covering 23 Miles of the M2LUltra 50 Route. Car Sharing Required.
Saturday 26th January 2019 – Manchester to Liverpool Ultra RECCE 2:
8am: Start Latchford Locks, WA4 2XX to North End Sports & Social Club, Melling Rd, L9 0LQ – Race Finish Venue (Covering 23 to 50 miles) – Car Sharing Required
The training runs are free of charge to attend, we simply ask that runners confirm their attendance via sending an email to info@gbultras.com and/or joining the GB Ultras Community Forum so that closer to the time we can help make arrangements. The idea would be to have some of the runners cars dropped off at the end point of the day's run, arrange pick up of said runners from this point and bring them to the Start point. At the end of the day's running, those with the car's waiting at the finish point, drop runners back to their cars at the day's Start point. We find this a sensible approach, promoting car sharing, organisation, avoiding charging for mini-bus hire, and also reducing the impact on the environment.
Pace wise we'll be going at a nice gentle pace ensuring all runners stay as a group with brief stops approximately every couple of miles.
Generally our training runs have high attendance and for safety reasons we'll be imposing a limit depending on feedback. There will be no minimum attendance limit as i feel that if we can help just one runner prior to Race day then its been a success.
Please take into account weather conditions closer to the time. We recommend runners refer to the Mandatory kit section and carry sufficient food/water for the duration of each of the runs.
To download the GPX or KML file for this event simply select the correct file in the menu below.
Elevation

At least 18 years old + at the time of the race.
In good health.
Must have run at least a marathon distance race prior to the event.
This can be for an event not yet taken place but that will be completed prior to L2M start.
Each checkpoint will provide water, along with other refreshments and snacks. We'll also have a Medic or a 1st Aider  available.
Cut-Off times per Checkpoint – These conditions include the length of time taken to complete sections of the course and they are implemented by the Event Organisers, GB Ultras, at their discretion, to ensure safe and proper running of the event.
CHECKPOINT 1 – 4 Miles. Stretford, Manchester. Supporters park at Approx Bradshaw Lane, Stretford, M32 8WF – WATER ONLY CP, ensuring Runners leave Canal stretch.
CHECKPOINT 2 – 6.5 Miles. Checkpoint Chorlton Water Park, Maitland Avenue, M21 7WH.
CHECKPOINT 3
– 16 Miles.
Dunham Massey.  Checkpoint Black Moss Rd, TPT Car Park, Altrincham, WA14 5RF. 
CHECKPOINT 4
 – 23 Miles.
 Latchford Locks.  Checkpoint Nr to 20 Bradshaws Lane, Warrington, WA4 2NJ.
CHECKPOINT 5
 – 32 Miles. 
Spike Island, Widnes.  Spike Island Checkpoint, WA8 0DG.
 Cut Off at CP5 : 13:50 PM.
CHECKPOINT 6
 – 37 Miles.
Checkpoint TPT Verge beside Alderfield Drive, Liverpool, L24 7SE & Hale Road. 
CHECKPOINT 7
– 44 Miles. Underneath the Bridges on the Trans-Pennine Trail, Broadgreen, Liverpool.  Parking Close to Thomas Lane, L14 5NU.
FINISH VENUE – 50 Miles. Section total : 6 miles.  Finish is at North End Sports & Social Club,  British Railway Club, Melling Rd, L9 0LQ.  Cut Off at 20:00 PM.
There is a 14 hour cut off time for the event.
Mandatory kit to be carried during the race. Without which a participant can be disqualified.
Waterproof coat,
Base layer
Water bottle or bladder -min 1 litre capacity,
Fully charged mobile phone,
Survival Blanket or Foil Blanket,
Headtorch,
Whistle.
Recommended Kit
Map – Trans-Pennine Trail
Electrolytes – S-Caps
Please be aware GB Ultras Races Now Cupless! You can buy a GB Ultras reusable cup CLICK HERE to visit the shop.
Participants
MUST
have the
MANDATORY KIT
during the race and an additional Drop-bag can be transported to the finish venue to meet you there.
Drop bag should be clearly labelled with the participant's unique race number at Registration. These will be transported to runners at the Finish Venue.
GB Ultras have designed the event to take into account participant needs and looked at all transport options possible. The Start Venue is conveniently situated near to Trafford Park & also Deansgate Train Station and the Finish Line near to Aintree Train Station . There is limited car parking at Old Trafford's N2 Car Park (Visitor Car Park) and is we highly recommend being dropped off – there is sufficient parking at the Finish Venue. We also promote car sharing where possible. We would strongly advise participants to make prior arrangements prior to the event, including checking train times if applicable.
Ultra-Marathon Admission Waiver
Each ultra runner agrees and understands the full nature of an Ultra-Marathon. That an Ultra-Marathon involves running throughout the day and well into the night at times with limited rest over challenging terrain with inherent risks of changing weather conditions. Each ultra runner understands that it is their responsibility to adequately train for the event, and monitor their own health throughout and are ultimately responsible for their own safety. Criteria ensures that a runners safety depends on their own skills and abilities and these have been gained from other events placing them in good stead to take on the mental and physical challenges of Manchester to Liverpool Ultra.
Each ultra runner understands these are there responsibilities not those of GB Ultras.
Please read these terms and conditions carefully and make sure that you understand them, before placing an entry on our site. By submitting your entry form, you agree to be bound by these terms and conditions ("the Terms"), and by submitting, you declare that you hereby, for yourself, your heirs and executors, administrators, successors, and assigns, declare that:-
1. I hereby agree to comply with the Conditions of Entry and all event rules and regulations as set down by GB Ultras Ltd ("the Event Organisers") a company registered in England and Wales under company number 09397186. These conditions include the length of time taken to complete sections of the course which may be implemented by the Event Organisers, at their discretion, to ensure safe and proper running of the event.

2. I agree that the decision of the Race Referee will be final in all circumstances and no discussion will be entered into.

3. I agree to conduct myself in a sporting, professional and cautious manner during my participation in the event and understand that I may be disqualified if I do not do so.

4. I understand participation in this Event is physically strenuous and demanding and am fully aware of the nature of the event and all associated medical and physical risks involved. I further certify that I am physically capable of competing in this Event and I will only compete if I am fit enough to do so.

5. I will be immediately disqualified from the Event if I am found to have intentionally shortened the route to the race, and found to be deliberately littering the course.

6. If I have any medical condition(s), including allergies, which the Event Organisers or Event medical advisors might need to be aware of, I have provided details of this on my entry form, and will also provide written details of this on the rear of my pin-on numbers prior to my participation in the Event. I agree to display my number at all times during the Event.

7. I acknowledge that my pin-on number is personal to me and it is non-transferable under any circumstances.

8. I understand and agree that I participate in this Event entirely at my own risk, that I must rely on my own ability in dealing with all hazards, and that I must conduct myself in a manner that is safe for myself and all others throughout the duration of this Event.

9. I agree to retire immediately from the event if ordered to do so by the Event Organisers, any government official or member of the emergency services.

10. I accept full liability for any medical expenses incurred as a result of training for and/or participating in the Event

11. I accept that the Event Organisers, sponsors, race officials, medical advisers and any person involved in the organisation of this Event are not liable for any injury or illness or resultant death that I may suffer as a result of my participation in the Event, whether prior to, during or subsequent to the Event. I enter the race entirely at my own risk. I renounce any rights and claims for damages that I may have against the Event Organisers, sponsors, race officials, medical advisers and any person involved in the organisation of this Event together with their officers, directors, shareholders, successors and assigns, (collectively, "Releasees") and release them from all liability to the Participant and his/her personal representatives, assigns, heirs, executors, and successors for loss(es), damage(s) and claims therefor on account of injury to Participant or his/her property or the resultant death of Participant, whether caused by the active or passive negligence of the Releasees or otherwise, in connection with Participants involvement in the Event ("Losses"), and further covenants not to sue any of the aforementioned parties for such Losses.

12. Whilst the Event Organisers take every care with the staging of the Event, I accept that I must make all reasonable precautions for the safeguarding of my person and of my property during my participation in this Event. I further acknowledge that personal accident and personal items insurance is my responsibility.

13. I understand that at registration, I must produce photographic identification.

14. I am aware that when running, the function of the marshals is only to indicate direction and that I must decide if the movement is safe.

15. I accept that, in relation to my participation in this Event, I am required to obey instructions from marshals and relevant signage before, during and after the Event.

16. The Event Organisers introduce cut off times for completion of sections of the course as they see fit. These will be made clear prior to the race. Competitors may be instructed to withdraw from the Event in accordance with the imposed cut off times.

17. I accept that the Event Organisers reserve the right to amend the event format or cancel the Event due to health and safety reasons, including storm, rain, inclement weather, winds or any other act of god conditions. I accept that my Entry fee shall be non-refundable in this circumstance as costs have already been incurred.

18. I accept that the Event Organisers will do their utmost to provide me with a finish time following my completion of the Event, however they will not be held responsible for any computer result anomalies.

19. I will be 18 years old or over on the day of the Event.

20. I have read, understood and accept the GB Ultras Ltd Withdrawal Policy.

21. I understand that confirmed entry to this event is dependent on a fully and accurately completed online Entry Form; and receipt of payment to cover my Entry fee at least 10 working days (2 weeks) in advance of the event. If either of these conditions is not fulfilled then my entry will not be valid nor accepted, and I will not be eligible to take part in the Event.

22. Through my completion and submission of the online Entry Form, I am committing to paying for my Event entry via the means as instructed on the GB Ultras Ltd website.

23. I irrevocably consent to my appearance in any media format, in relation to the publicity of this Event, and in future publicity and advertising of GB Ultras Ltd; provided that such use does not imply my direct endorsement of any official sponsor or suppliers of the Event.

24. All decisions and rulings by the Event Organisers, its employees and its agents are considered final.

25. The Event Organisers reserve the right to vary these conditions by giving notice to in writing in any official event material or correspondence prior to the Event.

26. A person who is not party to these Terms shall not have any rights under or in connection with them under the Contracts (Rights of Third Parties) Act 1999.

27. We will not be liable or responsible for any failure to perform, or delay in performance of, any of our obligations under the Terms that is caused by events outside our reasonable control (Force Majeure Event).

A Force Majeure Event includes any act, event, non-happening, omission or accident beyond our reasonable control and includes in particular (without limitation) the following: strikes, lock-outs or other industrial action; civil commotion, riot, invasion, terrorist attack or threat of terrorist attack, war (whether declared or not) or threat or preparation for war; fire, explosion, storm, flood, earthquake, subsidence, epidemic or other natural disaster; impossibility of the use of railways, shipping, aircraft, motor transport or other means of public or private transport; impossibility of the use of public or private telecommunications networks; the acts, decrees, legislation, regulations or restrictions of any government; and pandemic or epidemic.

28. I have read, understood and accept the GB Ultras Ltd Withdrawal Policy. You agree that we may publish your Personal Information as part of the results of the Event and may pass such information to the governing body or any affiliated organisation for the purpose of insurance, licences or for publishing results either for the event alone or combined with or compared to other events. Results may include (but not be limited to) name, any club affiliation, race times, occupation and age category. Your details may also be passed onto 3rd parties via Live tracking so that your family and friends and the general public can follow every entrants position during the Race.

29. Should a GPS Tracker be damaged, lost or stolen then the entrant agrees to cover the cost of the tracker which is £150 + VAT per GPS tracker.

30. Upon withdrawal or completion of the Race, the runner agrees to return the GPS tracker to the Race Organiser. If a GPS tracker is not returned to a dedicated Race Marshal at Race HQ then the runner will be charged £150 + VAT.

31.  I have read, understood and accept the GB Ultras Ltd Withdrawal Policy.
Although largely a trail event, due to the nature of the event, you will be passing through some urban areas and there are inevitably some road crossings where it will be necessary to slow and possibly stop. No roads are closed en route. Particular attention should be given at these points.
As always, if you see a runner experiencing difficulties please inform Checkpoint Marshals. Each runner has the Race Organiser's number on their bib. Our team will always endeavour to reach any participant in difficulty but due to inaccessibility of the Trail this can take time. Participants who lose time helping another fallen participant, struggling against the cut off time due to this reason, can claim this time back, subject to RD discretion and under the proviso of completing within their new, extended cut off period.
Prior to the race – Due to the nature of the event, costs are incurred as soon as a participant signs up, no refunds are possible in this event.
Any deferrals to the 2020 Race must be done 8 weeks prior to the event, however, transfers are possible up until 3 weeks before the Race day providing qualifying criteria is met (marathon experience).
During the race – Please inform a GB Ultras Race Marshal at one of the Checkpoint's or the Event Director. This will ensure all participants who are registered and pull out of the race are accounted for, allowing for the accurate and safe running of the event. If a participant withdraws at a Checkpoint they must hand over their race number to race staff to signal their retirement. Marshals' will inform the race organiser and each of the remaining Checkpoints can update their lists. A sweeper after the cut off time will take retired participants to the Finish Venue. Although ultimately decisions to continue are in the hands of the runner, GB Ultras reserve the right to pull any participant out of the race on health grounds.
Would you like to be a Volunteer?
---