Beacons Way Ultra 100km
---
Traverse some of the most spectacular mountain scenery in the Brecon Beacons National Park. Starting from the Talybont-on-Usk and joining the Beacons Way National Trail with 5 Checkpoints supporting your progress along this EPIC Journey.  With 3178m of Ascent spanning 100km, the race has all the hallmarks of a classic!
Live Online GPS Tracking via GB Race Tracker, breathtaking views and amazing support from the #GBUltras team, the event is also a UTMB Qualifying Race with Optional transport back to the Start Venue after the event.
Saturday 23rd July 2022
---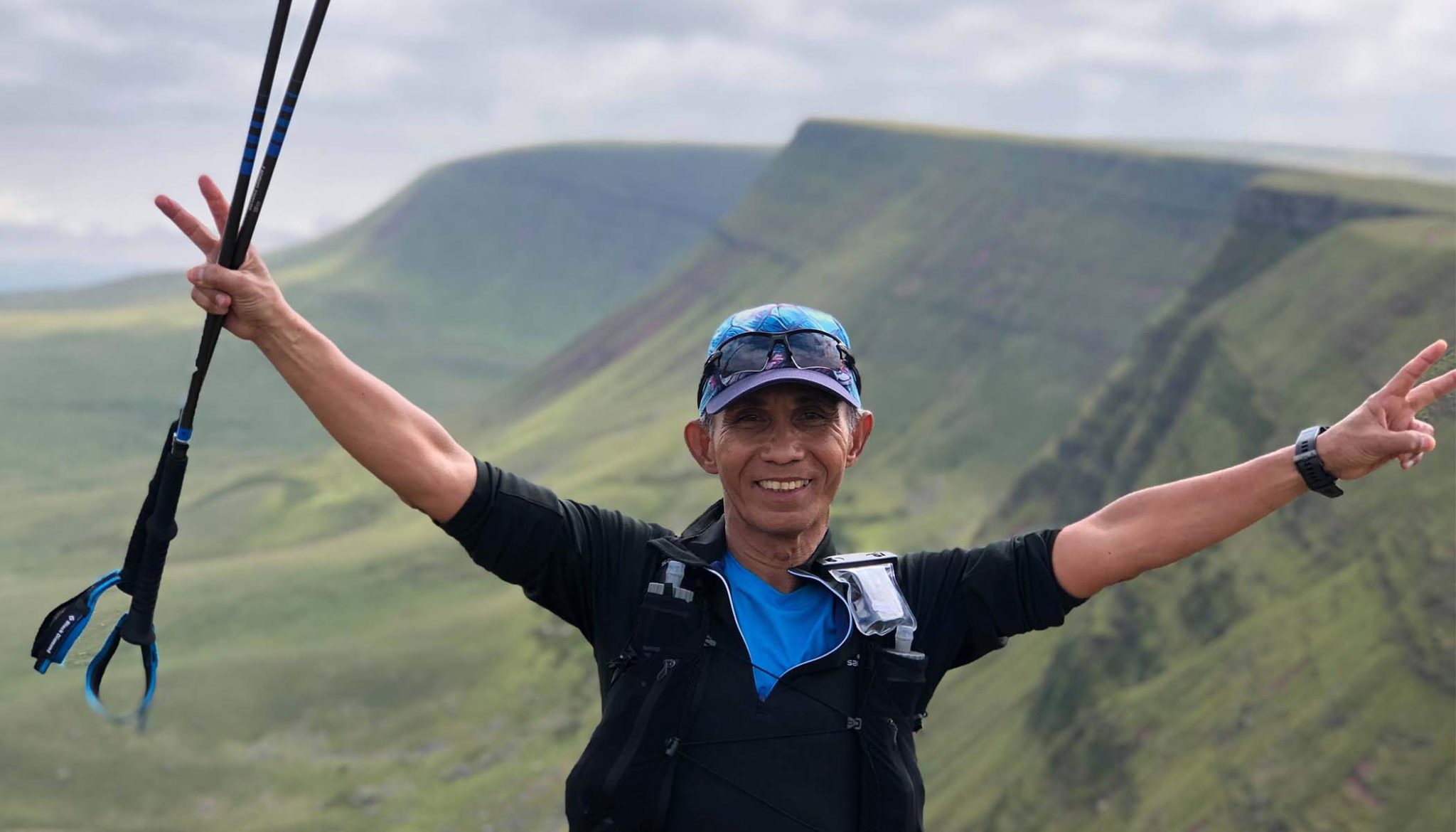 ---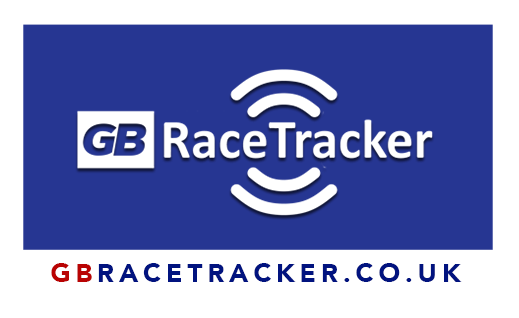 Watch the Race Live with GB Race Tracker
You can now watch the entire race unfold live thanks to the live tracking we use for this event
---
GB ULTRAS 50 MILE/100KM GRAND SLAM
Take on ANY 5 OF OUR 7 OPTIONS 50 Mile/100KM Events for the 2022 Grand Slam Medal & Hall of Fame
---
PART OF THE INTERNATIONAL TRAIL RUNNING ASSOCIATION
Top 100 finishers earn a Gold 'Beacons Way 100km' Medal, 101-200 finishers earn a Silver 100km Medal and 201+ finishers earn the Bronze 100km Medal. There are additional prizes for the Top 3 Male and Top 3 Female finishers!
The route follows the Official trail of the Brecon Beacons National Park, the Beacons Way. The ability to navigate is expected during this event and runners must therefore have map reading skills. In the lead up to the Race, GB Ultras Running Club organise 'Free of Charge' training runs covering the entire route section by section to help build confidence and prepare runners for the upcoming Race.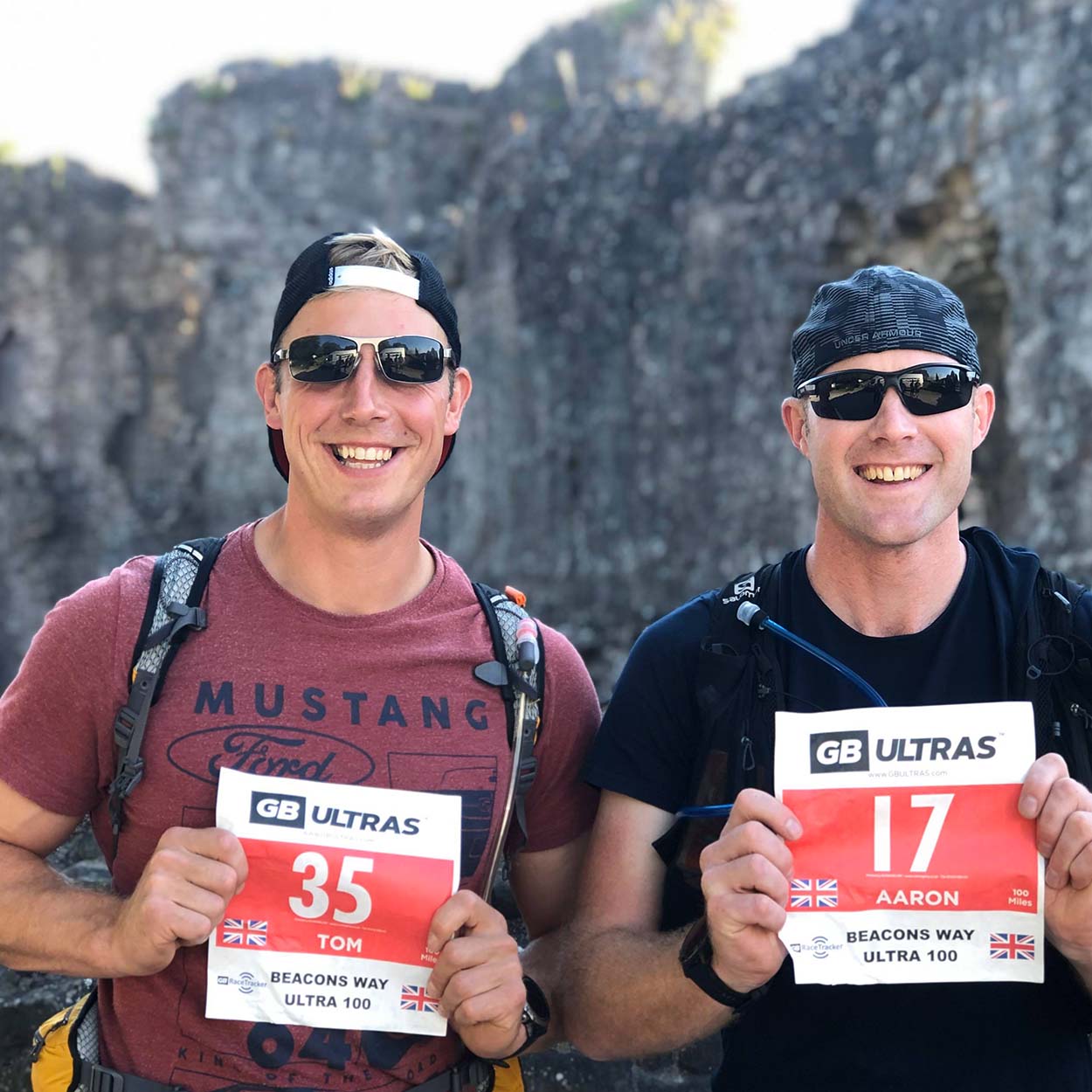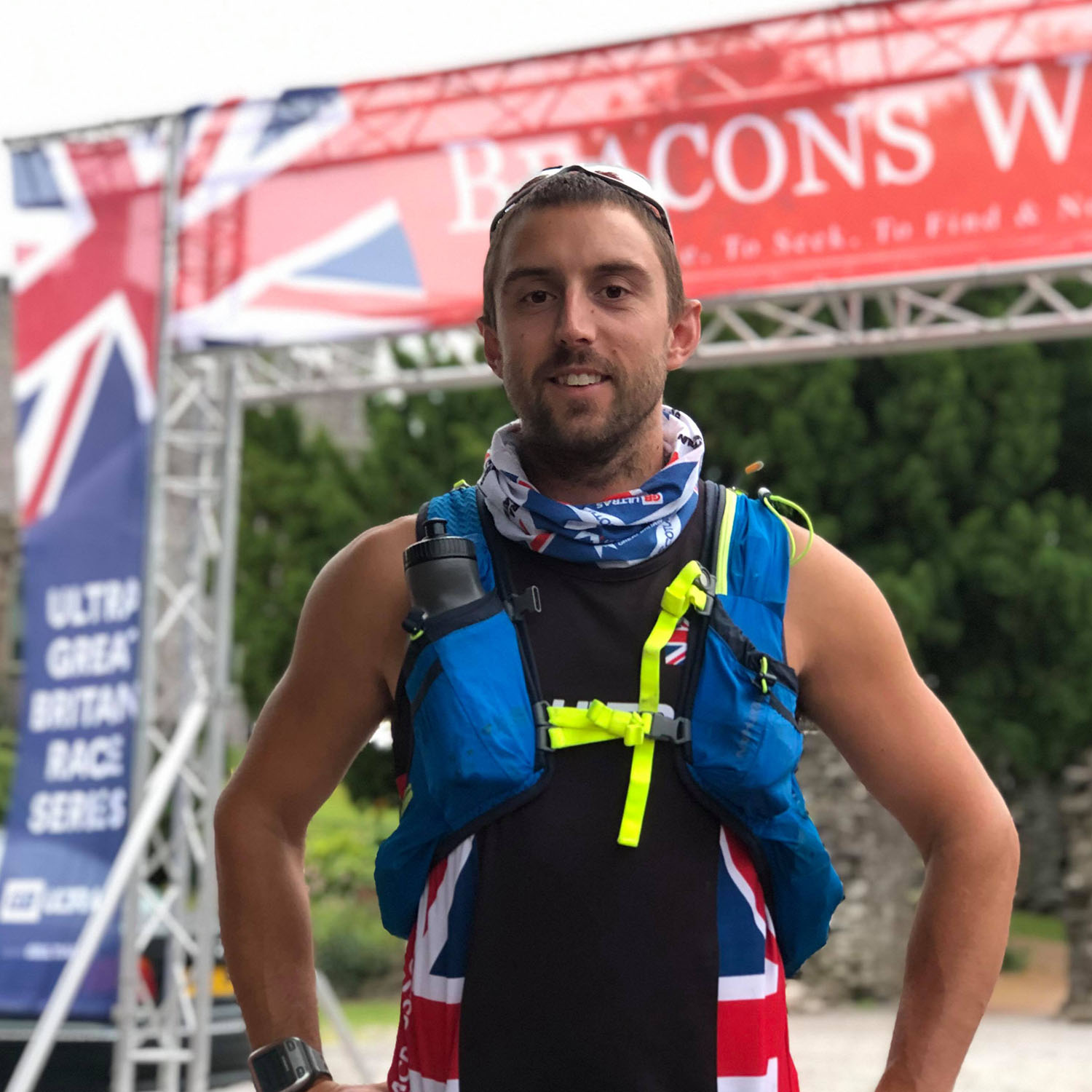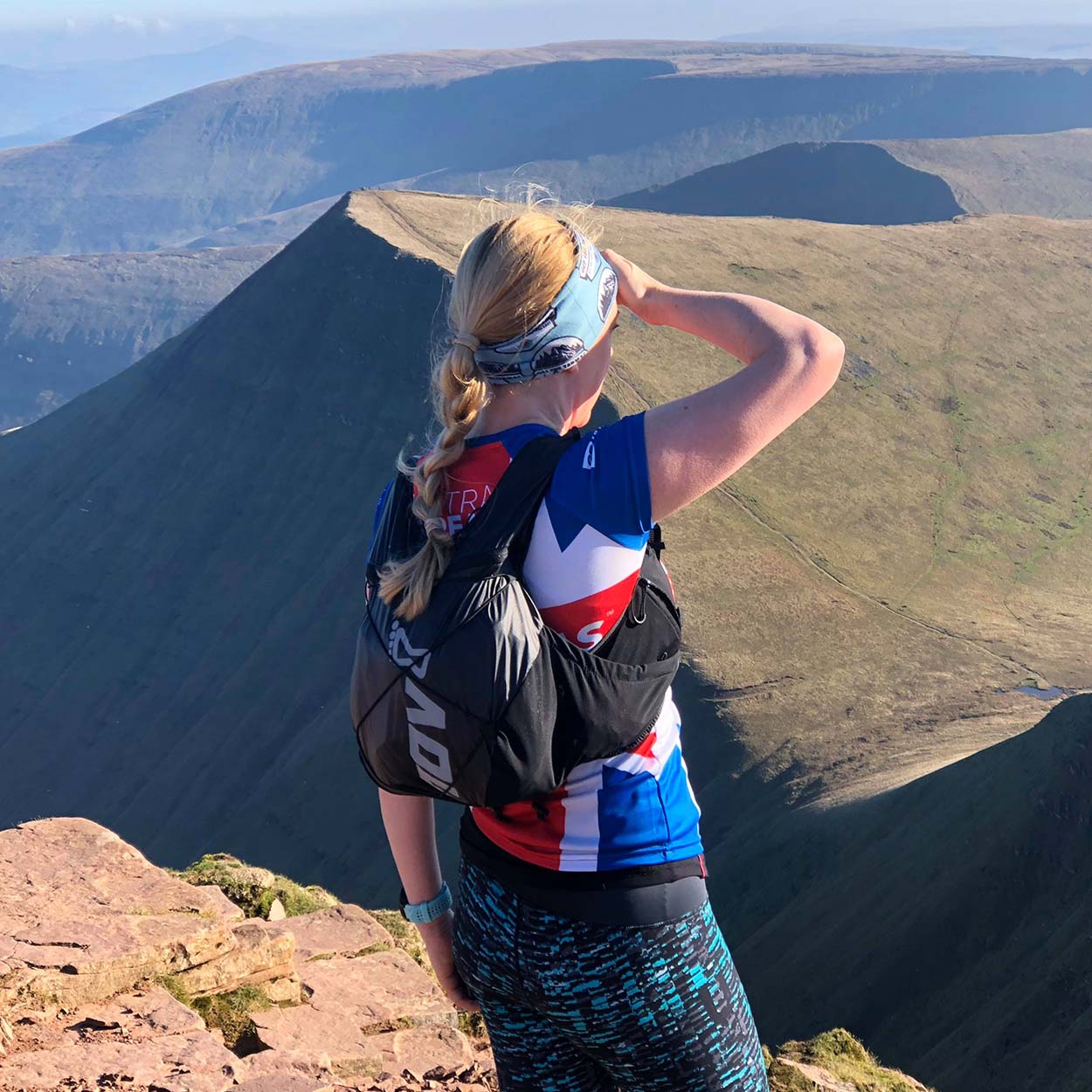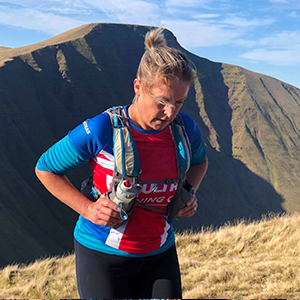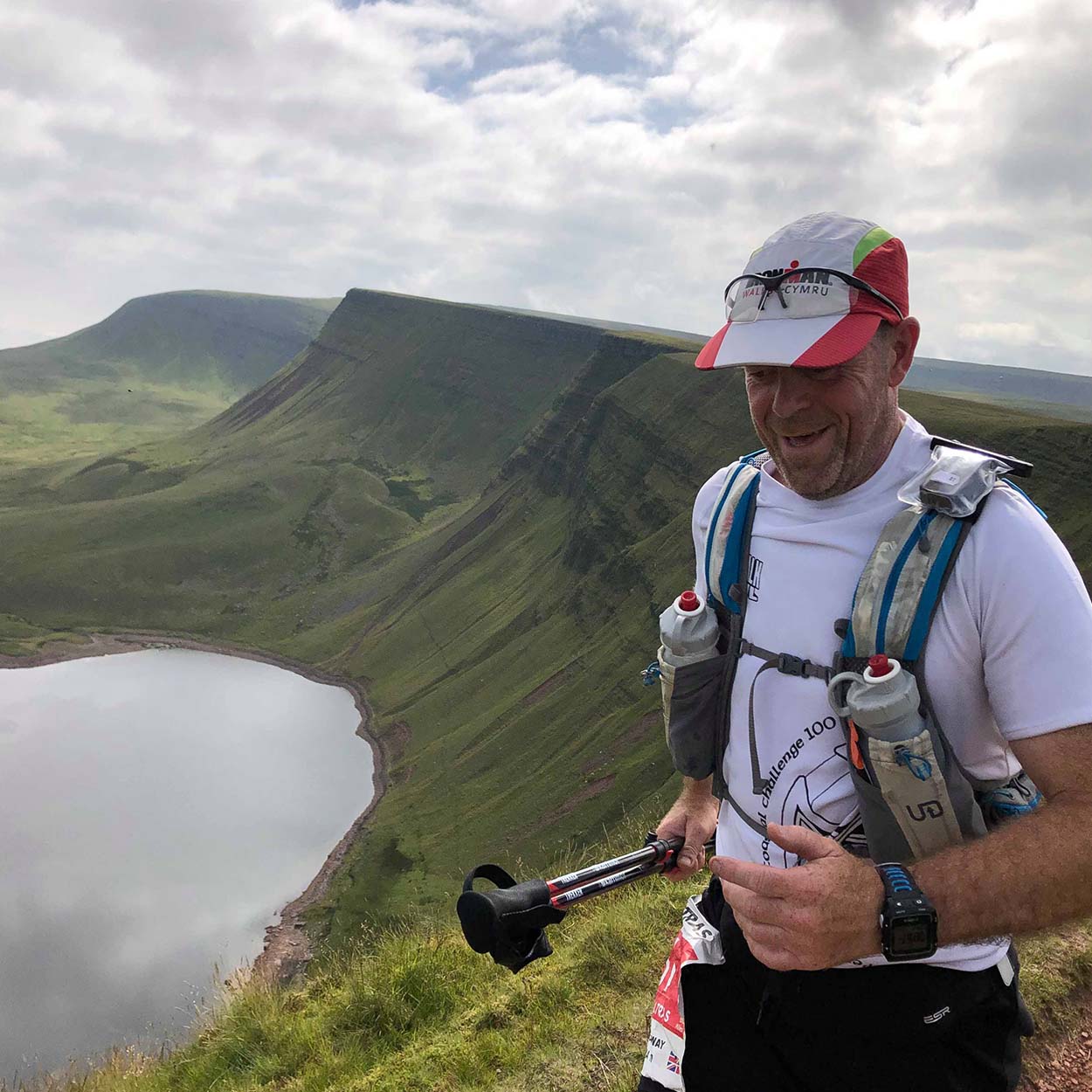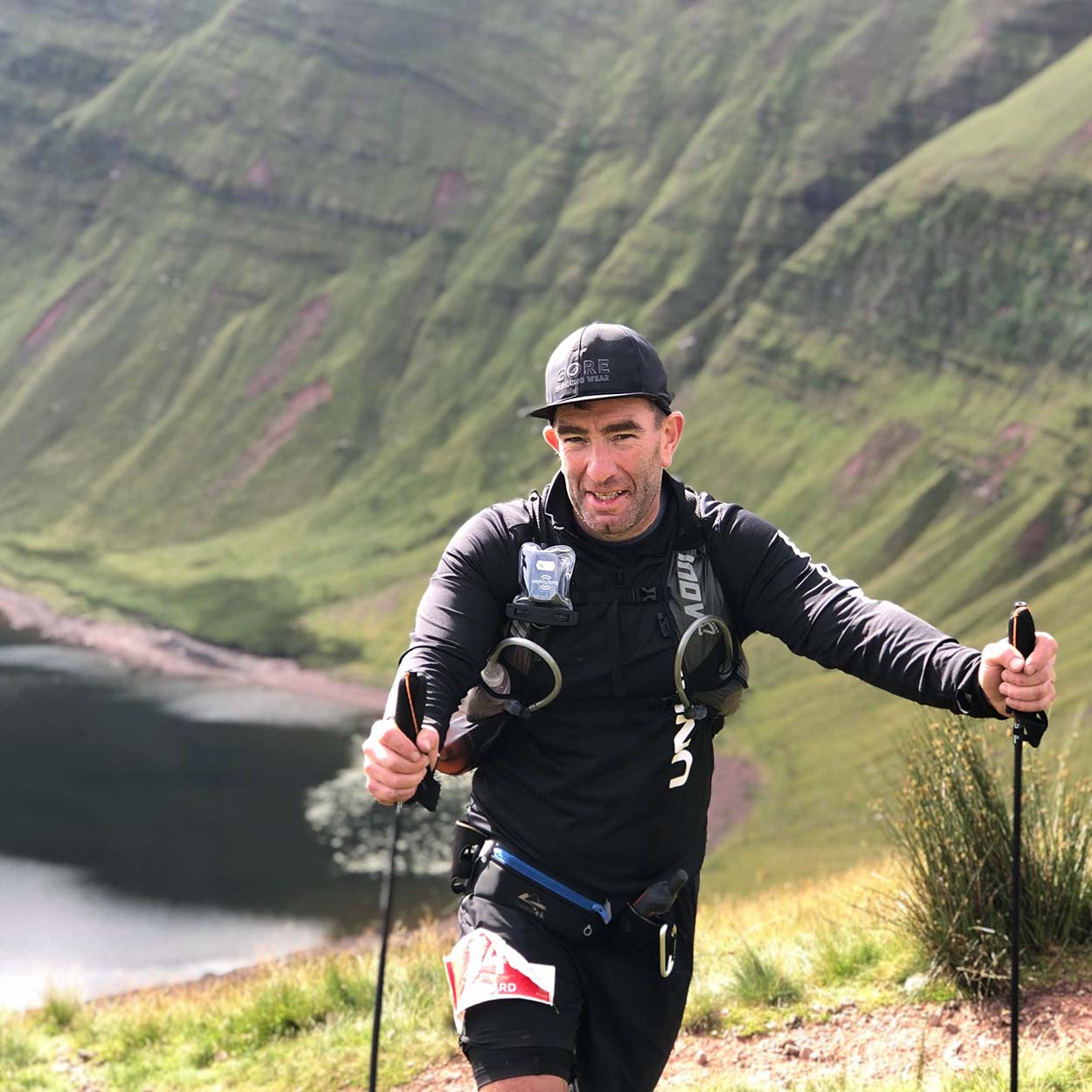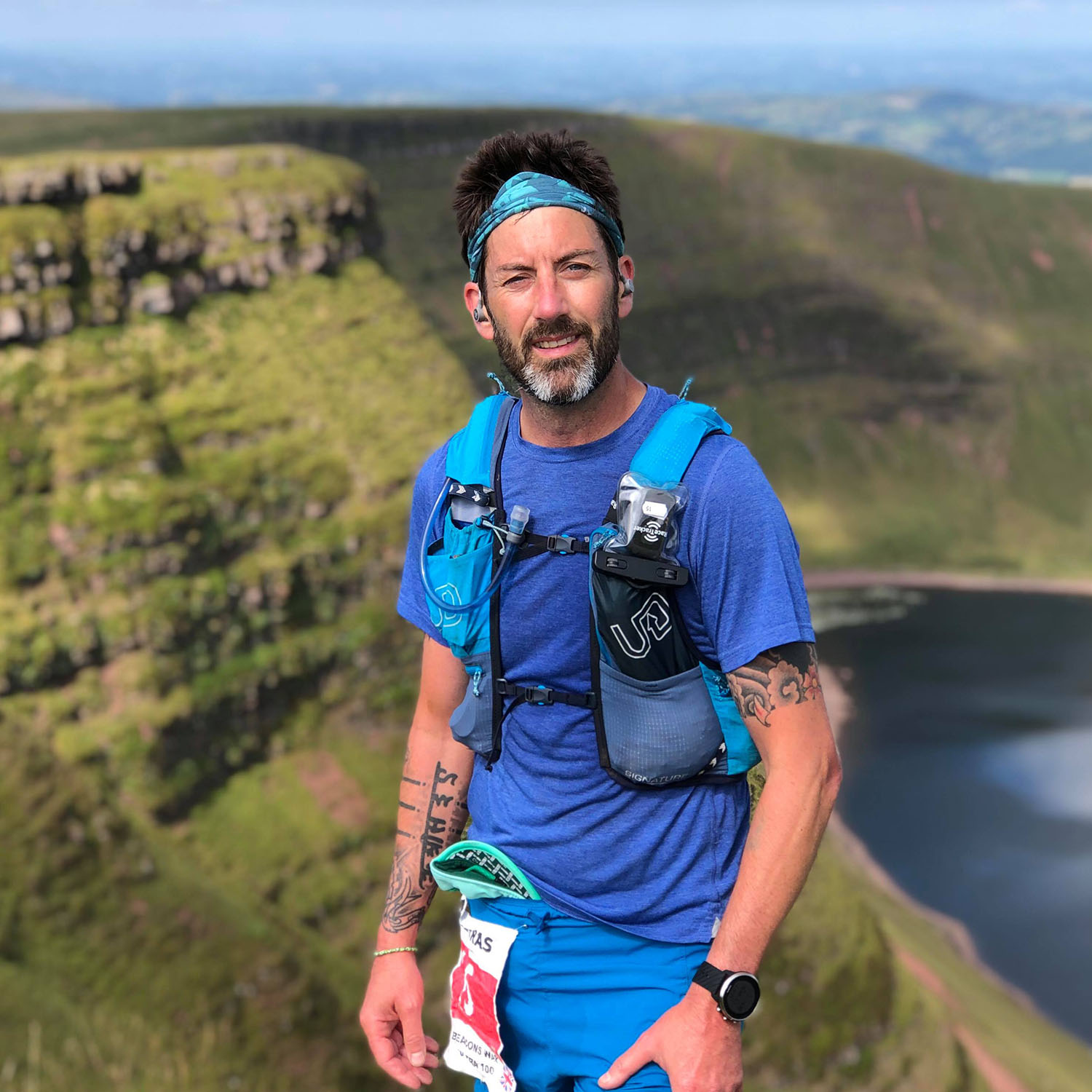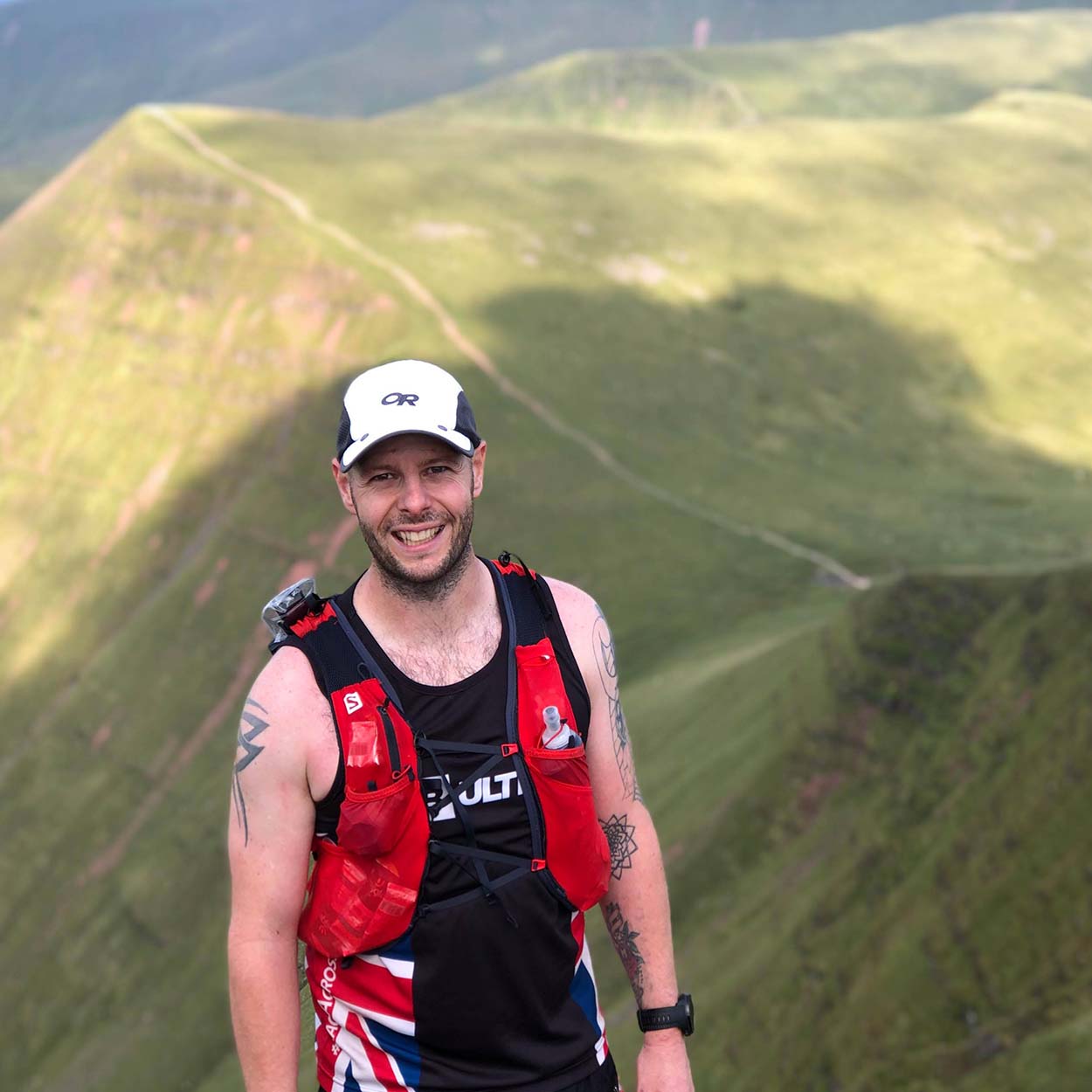 Full Race details
START - Event HQ & Registration: Henderson Community Hall, Penpetre, Talybont-on-Usk, Brecon, LD3 7YQ
FINISH - Event HQ & Finish Line: Llangadog Village Hall, Dyrfal Road (A4069), Llangadog, SA19 9BW
(Limited Parking available at the rear of the building)
Saturday 23rd July 2022
09:00 – 10:30 - Registration & Kit Check at Henderson Community Hall Event HQ
11:00 - Race Start
2022 Beacons Way Ultra 100 'Free of Charge' Training Runs
All entrants are invited to join the Team on training runs covering the Beacons Way Ultra 100 Mile route prior to Race day. You can attend as many as you like, one day or a number of days of any given training weekend with the aim of learning the route and increasing confidence come event day. You'll also have the chance to meet other runners taking on the Ultra.
Saturday 30th April 2022 – Beacons Way Ultra 100 RECCE 3:
Section covered & distance:  Covering miles 46-68 of the Beacons Way Ultra 100 route – Start time: 08:00 – Start/meeting point: Talybont. Blaen y Glyn Uchaf car park, Talybont-on-Usk, CF48 2UT
Finish Point:  Tafarn-y-Garreg Campsite (Opposite the Restaurant), Pen-y-cae, Swanea SA9 1GS. Car Sharing: Required.
Sunday 1st May 2022 – Beacons Way Ultra 100 RECCE 4:
Section covered & distance: Covering the last 30 miles of the Beacons Way 100 ultra (depending on group pace) – Start time: 08:00 – Start/meeting point: Tafarn-y-Garreg Campsite, Pen-y-cae, Swansea SA9 1GS.
Finish Point: LLangadog Community Centre, SA19 9BR. Car Sharing: Required.
The training runs are free of charge to attend. Due to ongoing uncertainty regarding COVID-19 please make your own careful arrangements to be picked up/dropped off/car share with friends/family.
Pace wise we'll be going at a nice gentle pace ensuring all runners stay as a group with brief stops approximately every mile. Generally our training runs have high attendance and for safety reasons we'll be imposing a limit depending on feedback. There will be no minimum attendance limit as we feel that if we can help just one runner prior to Race day then its been a success.
Weather conditions can change very quickly in the mountains so we recommend runners refer to the Mandatory kit section and carry sufficient food/water for the duration of each of the runs.  No overnight accommodation is included. However, runners may be interested to learn that there are a number of Campsites' spanning the trail and these would be a good choice for training run overnight stops.
OPTIONAL COACH RETURN TO TALYBONT

Optional coach travel back to Talybont-on-Usk is available at a cost of £12.99 per person.
Coach departs Llangadog Community Centre to Talybont at TBC (Approx 9am Sunday).
Runners can rest at the finish venue while awaiting coach transport.
Please plan ahead & book early to avoid disappointment.  Option available during the Sign Up procedure.
Download GPX for Beacons Way 100KM
---
Optional Transport back to the Start Venue Available on Sign Up
---
At least 20 years old + at the time of the race (Rule T3 (141) S5 UKA Trail Running)
In good health. The ability to navigate is required and expected.
Each participant must have completed at least a marathon distance event prior to the event.
This can be for an event not yet taken place but that will be completed prior to the onset of Beacons Way Ultra 100km.
Beacons Way Ultra 100 KM Ultramarathon has 5 Checkpoints en route with the principle aim of maintaining the highest level of support possible across the Brecon Beacons National Park.
Cut-off times per checkpoint are implemented by GB Ultras to ensure the safe and proper running of the event and include the length of time taken to complete sections of the Beacons Way route.
There is a 20 hour cut off time for the event. The locations of the Checkpoints are:
100 KM Cut off times and Checkpoints:
Checkpoint 1 – 13 Miles. Section total : 13 miles. 
Location: Storey Arms/Pont ar Daf car park, Brecon, LD3 8NL.
Coordinates: SN98270 20280. Cut Off at CP1 : 3:20pm Saturday.
Checkpoint 2 – 20 Miles. Section total : 7 miles.
Location: Sarn Helen car park, Blaen Ilia, Ystradfellte, Aberdare, CF44 9JD/CF44 9JG.
Coordinates: SN92730 16435. Cut Off at CP2 : 5:40pm Saturday.
SUBJECT TO COVID -Checkpoint 3 – 28 Miles. Section total : 8 miles.
Location: Glyntawe TBC
Coordinates: . Cut Off at CP3 : 8:20pm Saturday.
Checkpoint 4 – 39 Miles. Section total : 11 miles.
Location: Neuadd Llanddeusant Village Hall, Llanddeusant, Llangadog, SA19 9YB.
Coordinates: SN76050 24870. Cut Off at CP4 : 12AM Sunday.
Checkpoint 5 – 48 Miles. Section total : 9 miles.
Location: Mountain View, Mountain Road Car Park, A4069, Llangadog, SA19 9PA.
Coordinates: SN73260 18827. Cut Off at CP5 : 3am Sunday.
Finish – 62 Miles. Section total : 14 miles.
Location: Llangadog Village Hall, Dyrfal Road (A4069), Llangadog, SA19 9BW.
Coordinates: SN70625 28210. Cut Off at the Finish : 7am Sunday
Mandatory Kit
Hardcopy Ordnance Survey Explorer OL12 (Brecon Beacons)
Waterproof coat with sealed seams, i.e. Goretex - Min 10,000mm
Base Plate Compass
Base layer long sleeved (Separate from Start Kit in a dry bag).
Water bottle or bladder -min 1 litre capacity,
Fully charged mobile phone,
Foil Blanket or Survival Bag,
Headtorch - Min 75 Lumens,
Emergency Rations - Min 500 Calories,
Whistle,
Backup Light source - Min 25 Lumens (Not your phone),
GPS Tracker (property of GB Race Tracker - given at Race Registration),
Please be aware GB Ultras Races Now Cupless! You can buy a GB Ultras reusable cup CLICK HERE to visit the shop.
The list is compulsory. Your kit will be checked at Registration and could also be subject to random checks at any time during the event and also at the finish. You risk disqualification or time penalties if you do not have all kit with you at all times.
Please Note:
Full map only will pass kit checks not cut down, photocopies or illustrations.
Compass must be a compass NOT one on your phone or watch.
Long sleeve top as base layer 
Failure to have any of the kit on race day could lead you to be disqualified and pulled from the race at any point.
Additional items of kit may be added based on 'expected' weather forecast conditions. If necessary, we will advise you by social media in the days leading up to the event what additional items may be required.
Please car share wherever possible to minimise the carbon footprint of the event as much as possible.  There is LIMITED on-site car parking at Llangadog Village Hall!  
Alternatively, those travelling up on the Friday-Saturday prior to Race day might be able to make arrangements with their hotel, should they decide to stay locally. 
Runners can utilise a Dropbag facility to transport a change of kit to the Finish line venue.
This dropbag should be handed in at Race Registration in Talybont-on-Usk, be labelled (labels available at Race HQ) and should be small/medium in size (i.e. not a suitcase). They will be transported to the finish line venue for runners to collect at Llangadog.
Support crews are more than welcome to pick up dropbag's providing prior authorisation is given by the runner (at Race Registration) and early collection by the runner is fine too.
Would you like to be a Volunteer?
---