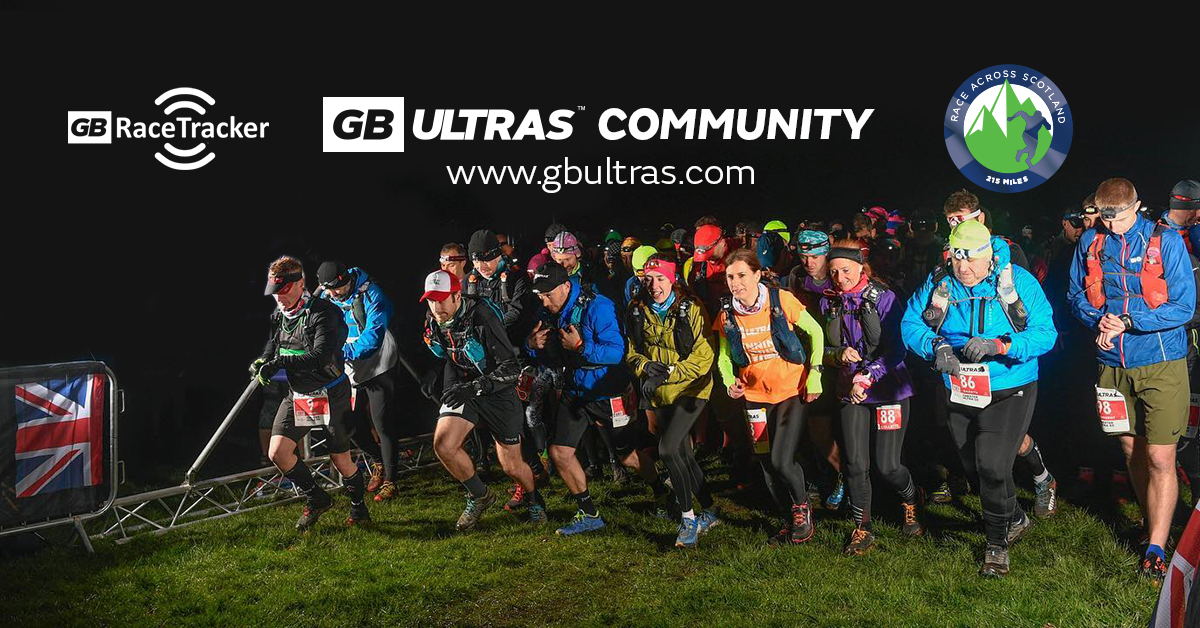 ---
The huge impact of COVID-19 has delayed 2020 plans but not sidelined them indefinitely.  Our ambition at GB Ultras is to create a title Race Series for Great Britain, centred around the 215 Mile Race Across Scotland, Ultra Great Britain®.
2020-2021 brings with it new challenges of making our events 'Covid19 Secure' and we're confident that our new procedures will make this happen.
2020 sees the addition of Glasgow to Edinburgh Ultra to the Race Series as well as Live Online GPS Tracking once again being utilised across the Ultra-marathons' through GB Race Tracker maximising the event experience in real-time and improving safety.
At GB Ultras, we offer a unique platform of stunning supported ultra-marathon events along some of the most trails in the Britain, yet you'll be pleased to know our principle focus has never changed, we focus on supporting the runner as much as we can.  
Regardless of whether the runner is new to ultra-running or already very experienced in the field, we also do our very best to welcome the runner to the Ultra GB Race Series via our online GB Ultras Community where each runner is the source of inspiration for one another.  
We are forward thinking at GB Ultras and continue to improve year on year thanks to an unbelievable team who endeavour to always put the runners needs first.  If you are interested in joining the GB Ultras team then please fill out the Volunteer Event Team form on the website available at https://www.gbultras.com/volunteer/.
GB Ultras are delighted to be supporting runners high in the Himalayan mountains of Nepal in our role as Race Director for the 2nd Edition of the Everest 135 organised by Guibin International Sports (Beijing) in early May 2021.  ​The Everest 135 may well become the world's ultimate endurance test linking traditional Pioneer trails of old from Jiri (1821m) through Sagarmatha National Park passing checkpoints at Phakding, Namche, Gokyo, Gorakshep, Everest basecamp, Dingboche, Island Peak basecamp, Tengboche, Namche and Lukla. 
I hope this gives you an insight into the year ahead in 2020-2021 and a glimpse into our mindset.  We look forward to seeing you on the Start line or as a member of our remarkable GB Ultras team!
Wayne Drinkwater
Race Organiser & Director